This applies to the Scarlett 1st Gen 6i6, 8i6, 18i6, 18i8, and 18i20
1. Plug in your Scarlett interface.
2. Open the 'Device Manager' (found in the Control Panel).
3. Locate your Scarlett under 'Sound, video and game controllers'.
4. Right-click on the Scarlett on choose the option 'Uninstall'.



5. Make sure to choose the option to remove the driver from your system.



6. Close the Device Manager and open the 'Programs and Features' utility, also found in the Control Panel. On Windows 10 this is called 'Apps & Features and can be accessed by right clicking the Start menu: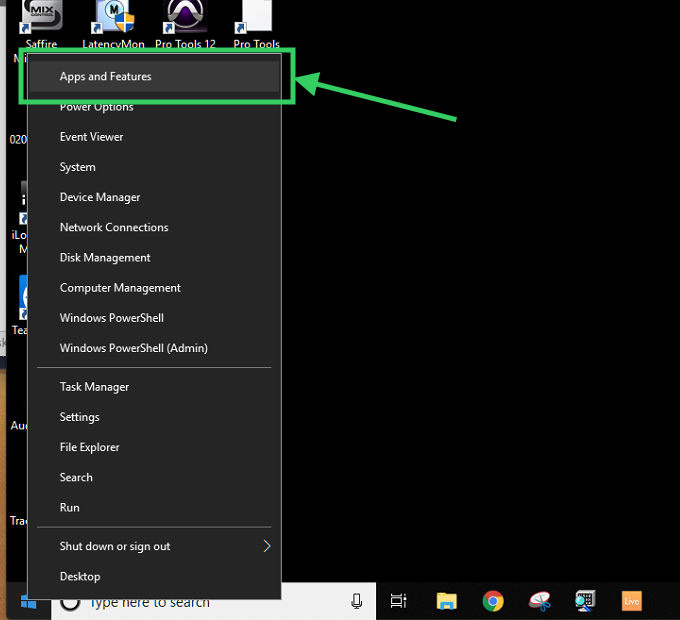 7. Locate Scarlett MixControl and choose the option 'Uninstall'.
Windows 10: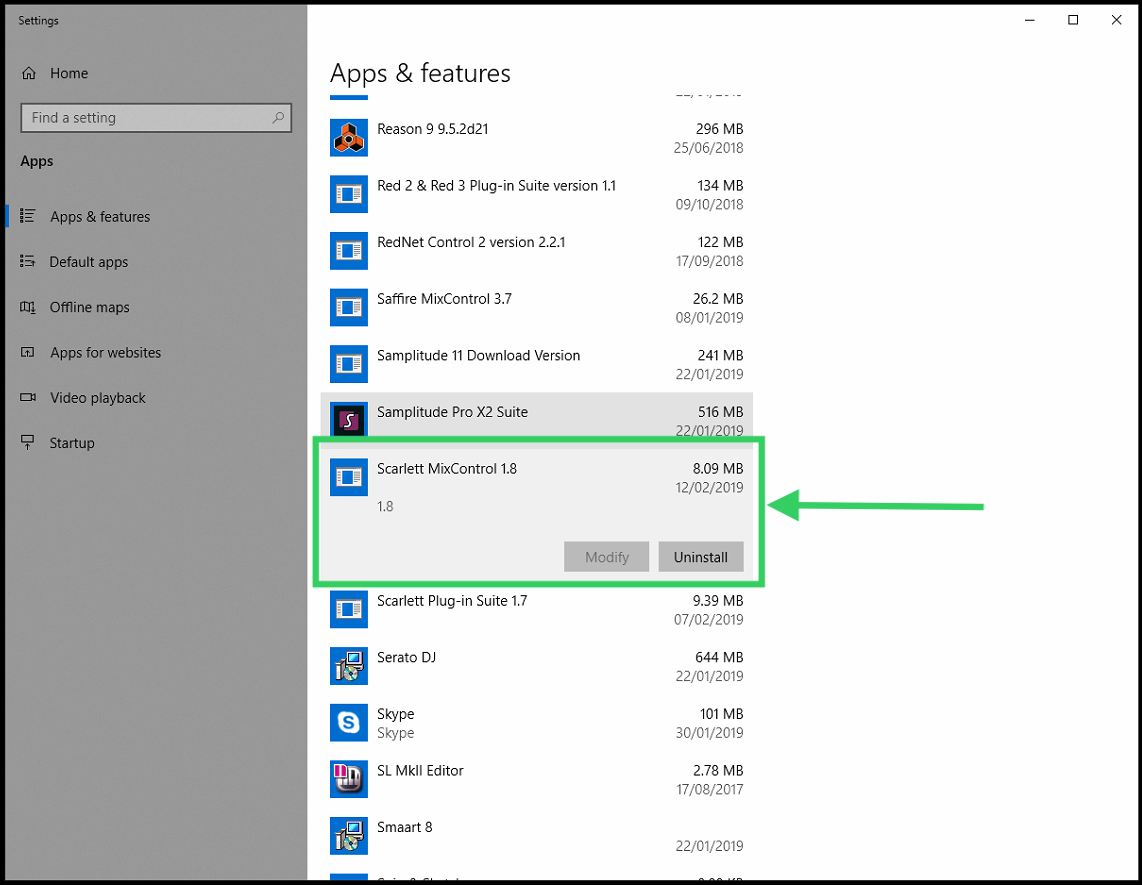 Windows 7:



Instead of steps 6 and 7, the 'Uninstall' option can be chosen from the Scarlett MixControl entry in the Start Menu (Start Menu > All Programs > Focusrite > Scarlett MixControl > Uninstall).