Please note that if you're using an application that includes ASIO support (e.g. Pro Tools, Ableton Live, Cubase, Studio One, Reaper etc) then all input and output channels will be available to you by default, this article is not applicable.
Applies to: Saffire 6 USB, Scarlett 2i4 (1st and 2nd Gen), Scarlett 4i4 (3rd Gen), Scarlett 6i6 (1st and 2nd Gen), Scarlett 8i6 (1st and 3rd Gen), Scarlett 18i6 (1st Gen), Scarlett 18i8 (all gens), Scarlett 18i20 (all gens), Clarett USB range, Clarett+ range, Clarett Thunderbolt Range, Red Range
Some media players (e.g. VLC Player) allow for playback of multichannel (surround sound) files. If you have a multichannel speaker setup connected to your Focusrite interface, then you'll need to go through the following configuration steps to correctly play back your multichannel audio files:
Select your speaker configuration in the Windows Sound panel
Open the Windows Sound panel (directly accessible from the Focusrite Notifier menu):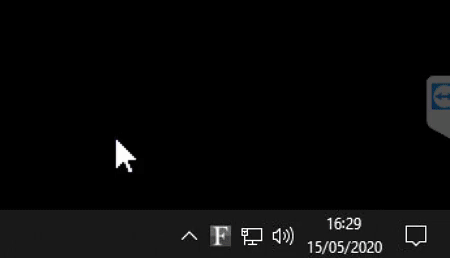 Click the Focusrite device named "Speakers" to highlight it.
Click the "Configure" button.
Select one of the available multichannel options for your device. Note that the options that you'll see available here depend on which particular Focusrite you're using and how many analogue outputs that device has.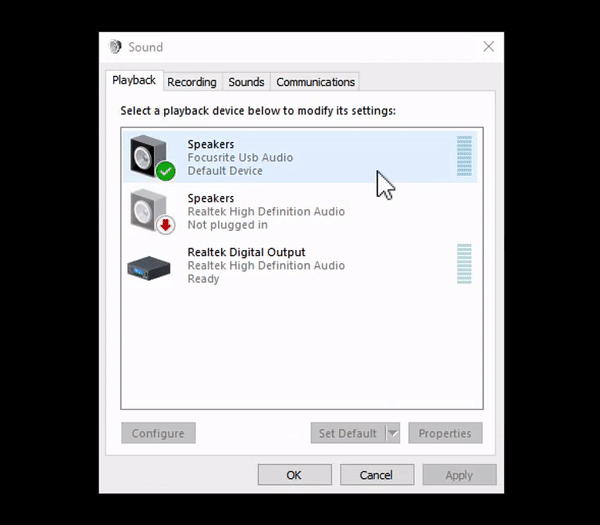 If your interface uses Focusrite Control/Scarlett Mix Control, then please bear in mind that the output routing on these devices is flexible. To set up 1-to-1 routing:
In Focusrite Control, go to File > Presets > Direct Routing
In Scarlett Mix Control, go to Routing Presets > Mixing