Applies to: All interfaces
The following guide will walk you through setting up your audio interface to record and playback with Reaper on both Windows and Mac systems. 
1. Specify which audio device Reaper uses for inputs and outputs. On a Mac, this can be done by going to Reaper > Preferences > Audio > Device. On Windows, please navigate to Options > Preferences > Device. 
2. Select the device you wish to use.
On Mac systems, this will be the name of the interface, on Windows, it will be the name of the driver. On Windows systems, ensure that you are selecting 'ASIO' as the driver type. You can also set your sample rate in this menu.
3. Click OK, once you've set everything up.
Windows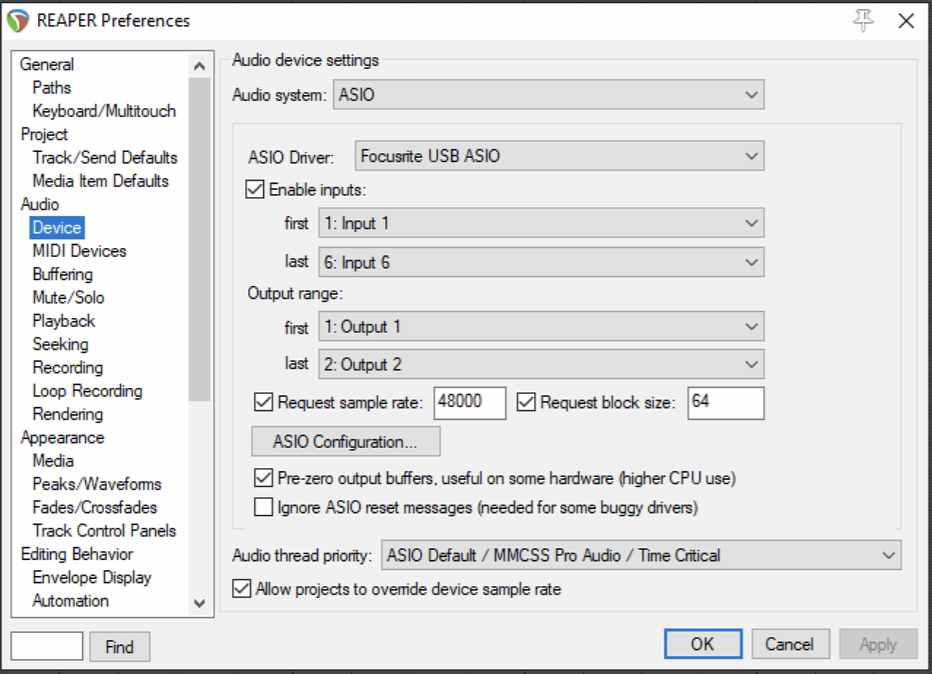 *On Windows systems you also need to select what range of inputs/outputs you wish to be selectable in the "Enable inputs" and "Output range" sections.
Mac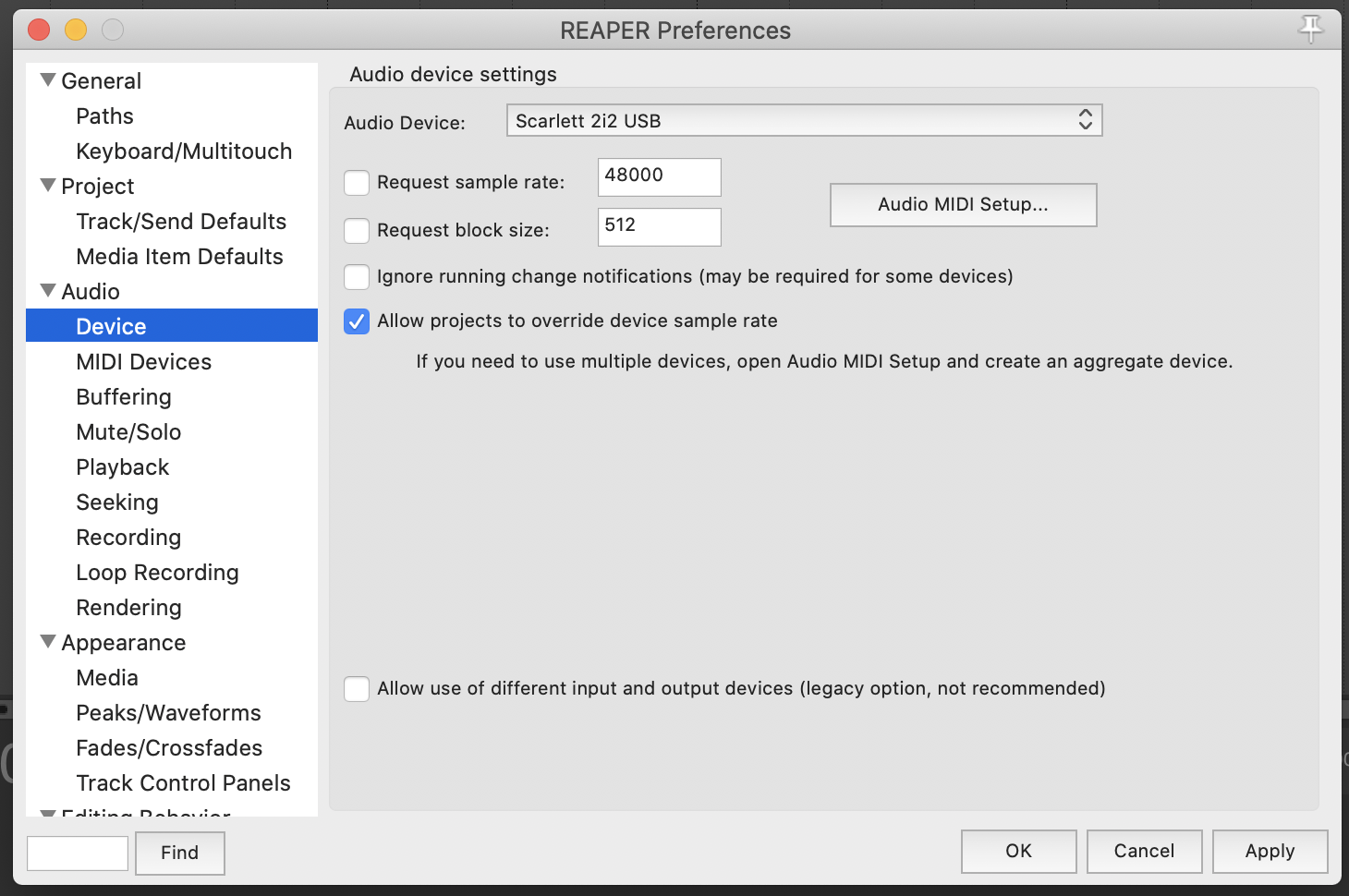 4. In the main window, go to Track > Insert New Track to add an audio track.
5. Click the record enable button.
6. Select the track's input from the dropdown menu by clicking the meter section area (shown in the screenshots below)

This must correspond to the input that you have your microphone/line source/instrument connected to on your interface. For example, if your microphone is connected to the first input on your interface, select Input 1.
7. Press the record button in the transport bar to begin to record.
Click the stop button to stop the recording.
Click the Play button to listen back.
8. To export your recording as an audio file, go to File > Render. Choose the destination that you wish the file to be saved to, then click Render. Alternatively, to save your Reaper session simply go to File > Save.
When using Reaper, or any audio software, on a Mac make sure you have enabled microphone access so the software can access the inputs on your audio interface.
To do this go to:
System Preferences > Privacy & Security > Microphone > Enable the toggle for REAPER
The following video is from the Scarlett 3rd Gen Easy Start website. Although it focuses on the Scarlett 3rd Gen interfaces, the same principles apply to all of our interfaces.
If this article hasn't helped you, please feel free to search again at the top of this page or, to contact support, please click here.