Applies to - All Devices
This article shows you how to record audio into Mixcraft using a 2nd Gen Scarlett Solo audio interface. If you have Scarlett 1st/2nd/3rd Gen, Saffire or Clarett interface, the steps will be exactly the same however the driver shown in step 2 (ASIO Device) may appear slightly differently for Saffire's & Clarett Thunderbolt.
Step 1 - Before opening Mixcraft, go to your computer's Control Panel > Sound option. In the 'Playback' and 'Recording' tabs, make sure the Focusrite option is selected here as the default device. If it isn't already, right-click and select 'Set as Default Device.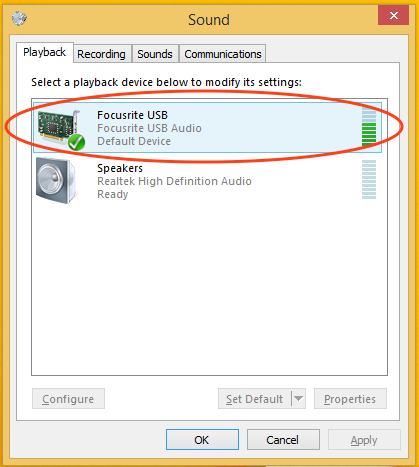 Step 2 - Open a new project in Mixcraft and set the Focusrite to be Mixcraft's audio device by going to File > Preferences > Sound Device and check your settings match the screenshot below.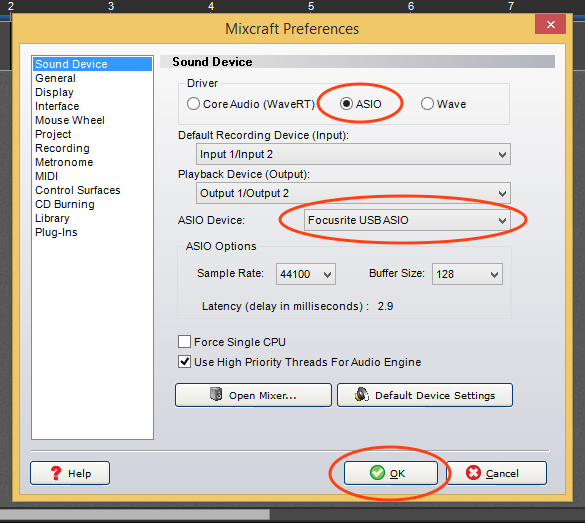 Step 3 - Create a new audio track and select the correct input. For example, if you have connected your guitar to input 2 of the Scarlett interface, ensure input 2 has been selected.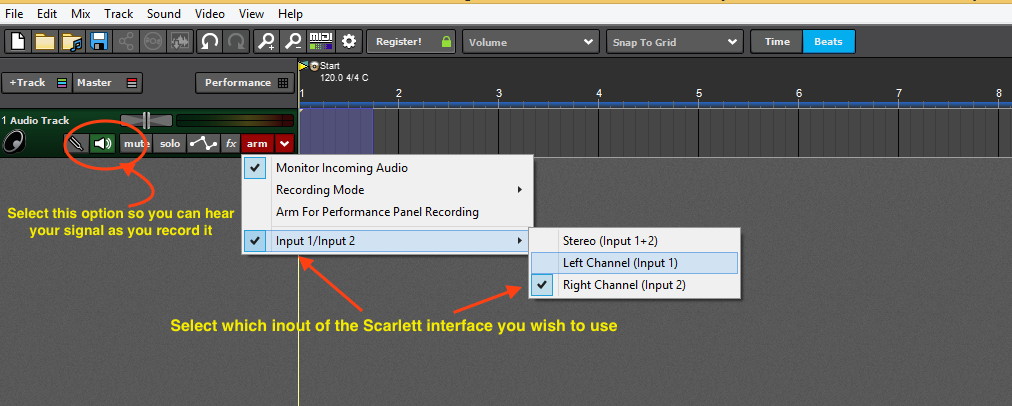 Step 4 - Once your input level has been set accordingly on the Scarlett interface, click the Record button in Mixcraft. You will see the recorded audio appear on the selected track.

Step 5 - Once you are ready to export your finished project/audio to an MP3 or WAV file, click on File > Mix Down To and select the file format you wish to export to.