Applies to: All Interfaces
The following steps show you how to record audio in Logic Pro X using your Focusrite interface. You might find your Logic view looks different - if this is the case you can change it by following this other article first - Some of my Logic Menus don't match the Getting Started Videos or Support Articles
For our video guides please click each link below (these are for Scarlett 3rd Gen but will apply to all other interfaces as well)
Connect your interface to your Mac using the supplied cable and open up Logic Pro X (for this example we will be using a Clarett 2Pre USB)
Open a new or existing project and navigate to Logic Pro X > Preferences > Audio
Here, set the interface as both the Input Device and Output Device then select Apply

Create a new audio track by going to the 'Track' tab (across the top of the screen) > 'New Tracks' and select 'New Audio Track'. This will place a new mono audio track into the project.
Or select the Add Tracks button. In this tutorial, we will only be focusing on Audio tracks.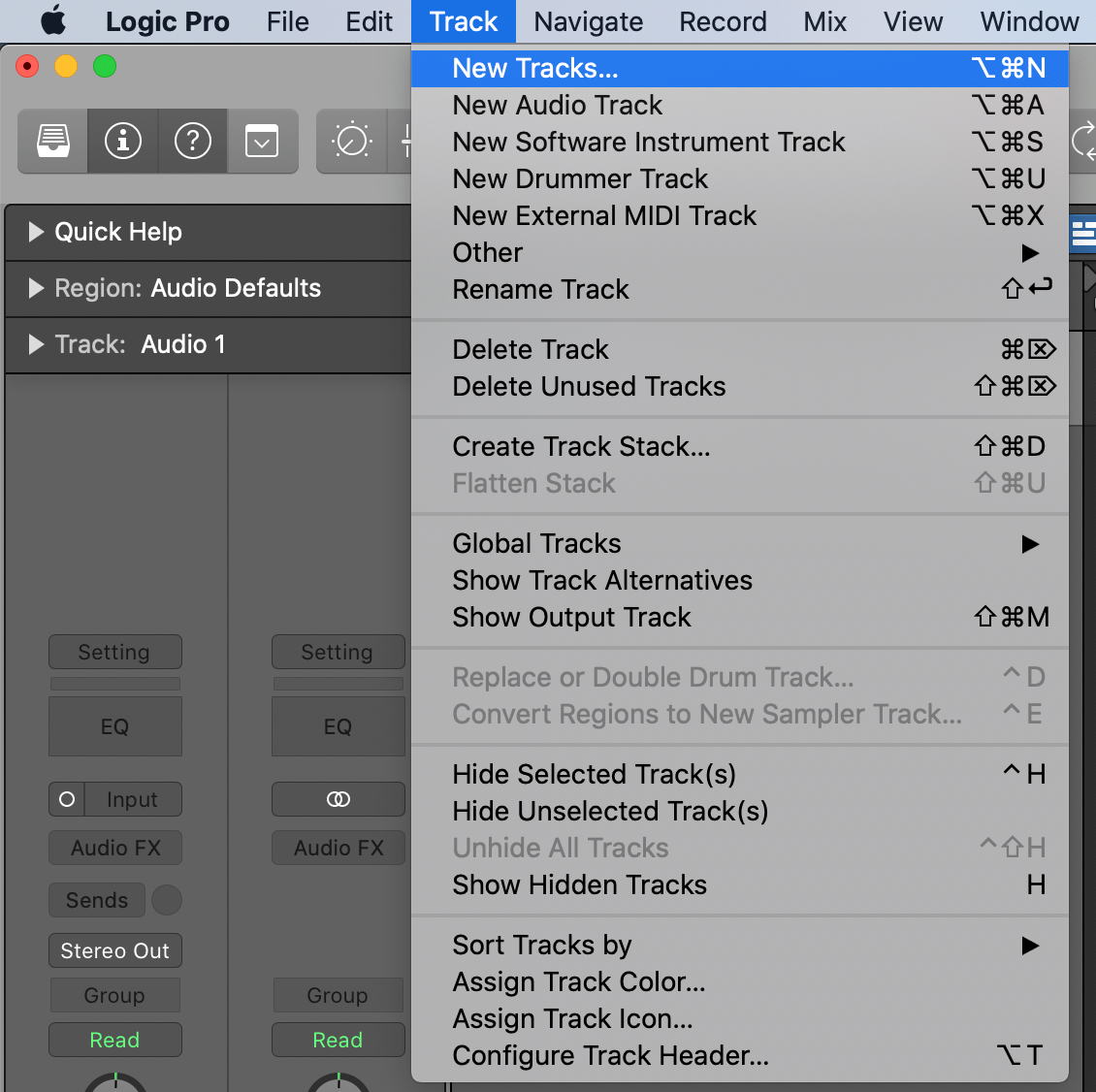 .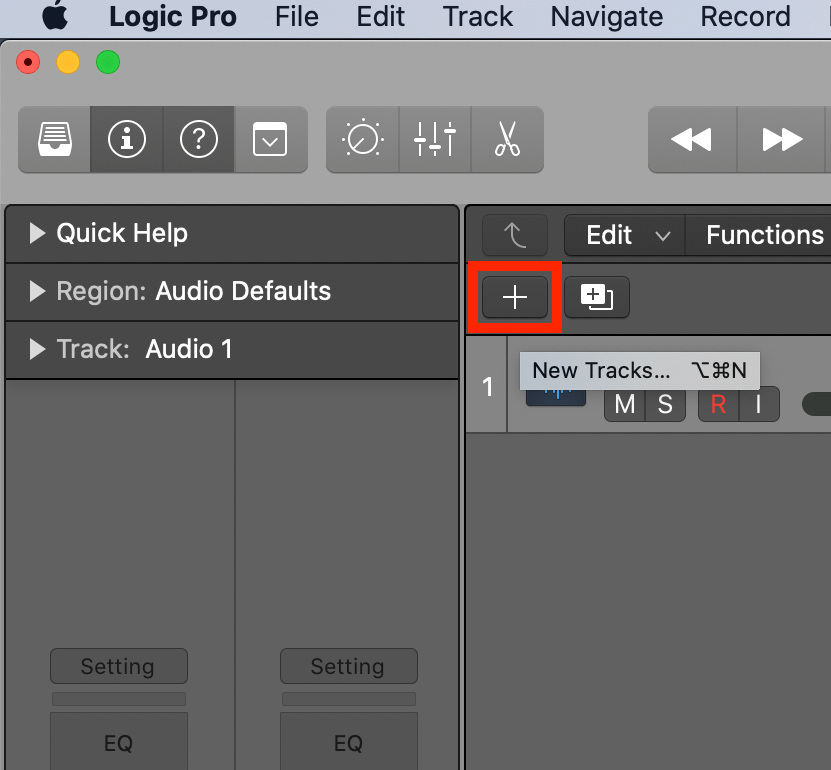 You can also select 'New Tracks...' you will then have the options to add either a:
- Software Instrument (Adds in a Virtual MIDI instrument)
- Audio (Used for recording a microphone, line input or instrument input audio signal)
- Drummer (Virtual Drummer to play in your Logic Project, with a choice of genres, kits and styles)
- External MIDI (Used to record raw MIDI data and send out to a specific MIDI output channel)
- Guitar or Bass (Audio recording track which has a virtual pedalboard, amp simulator and other effects to change the sound of your clean guitar or bass signal)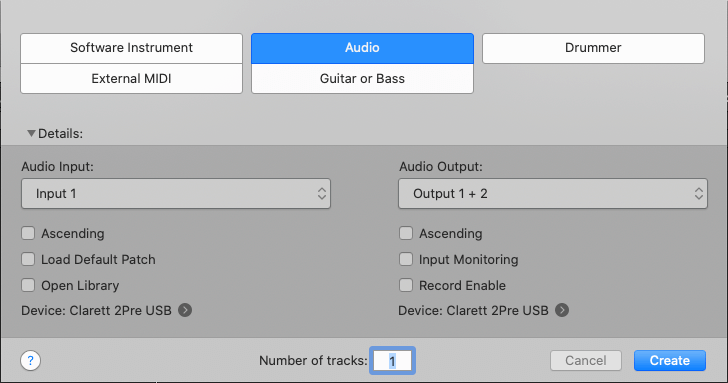 5) Now select the Input you are going to record from the interface. For example, if your microphone/guitar is connected to the second input on the interface select Input 2.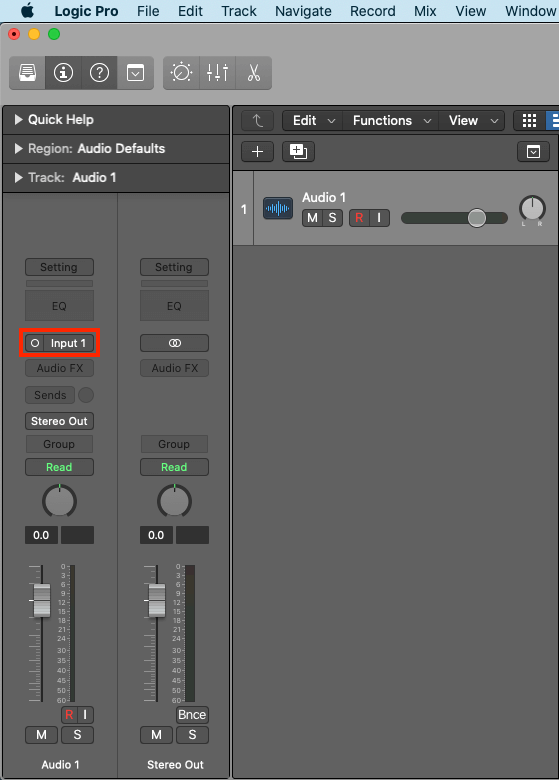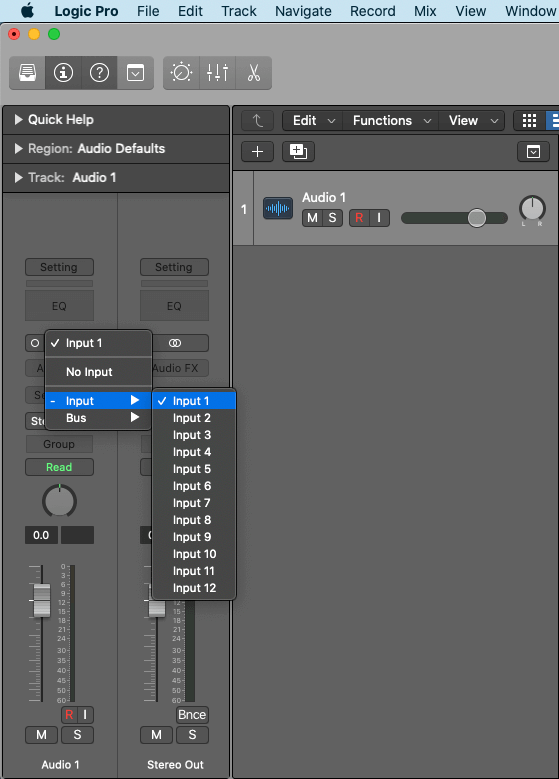 For Class Compliant USB interfaces (Scarlett & Clarett USB) Logic Pro X does not label your digital inputs (S/PDIF, ADAT, Loopback) please consult your Interface's User Manual from the Downloads page for which inputs your digital inputs appear as in Logic (if your device has these)
6) To allow the track to be recorded on, 'Record Enable' the track by clicking 'R'

7) To listen to your incoming audio - turn on 'Input Monitoring' on the track by clicking 'I'

8) You can now start recording in the project by clicking the main Record button in the top transport bar or pressing R on your keyboard.
For further information on Logic and its controls you can use the Quick Help button in Logic or go to the Apples Logic Pro X Site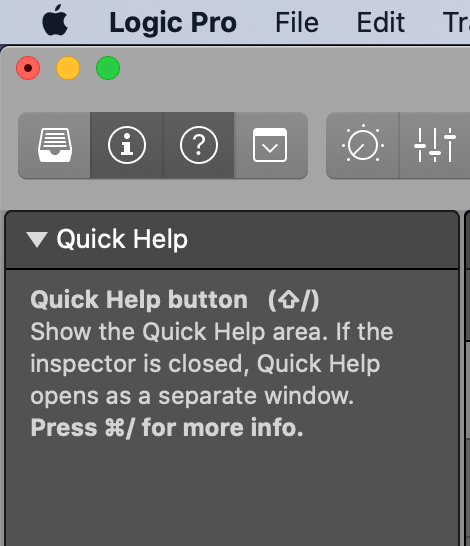 If you have any problems, our Technical Support team can be contacted here