Applies to: Focusrite iOS Control
The Clarett Range and the Scarlett 18i20 have digital encoders that can be assigned to control the level of multiple outputs. By default, the Monitor dial on these interfaces is set to control outputs 1-2.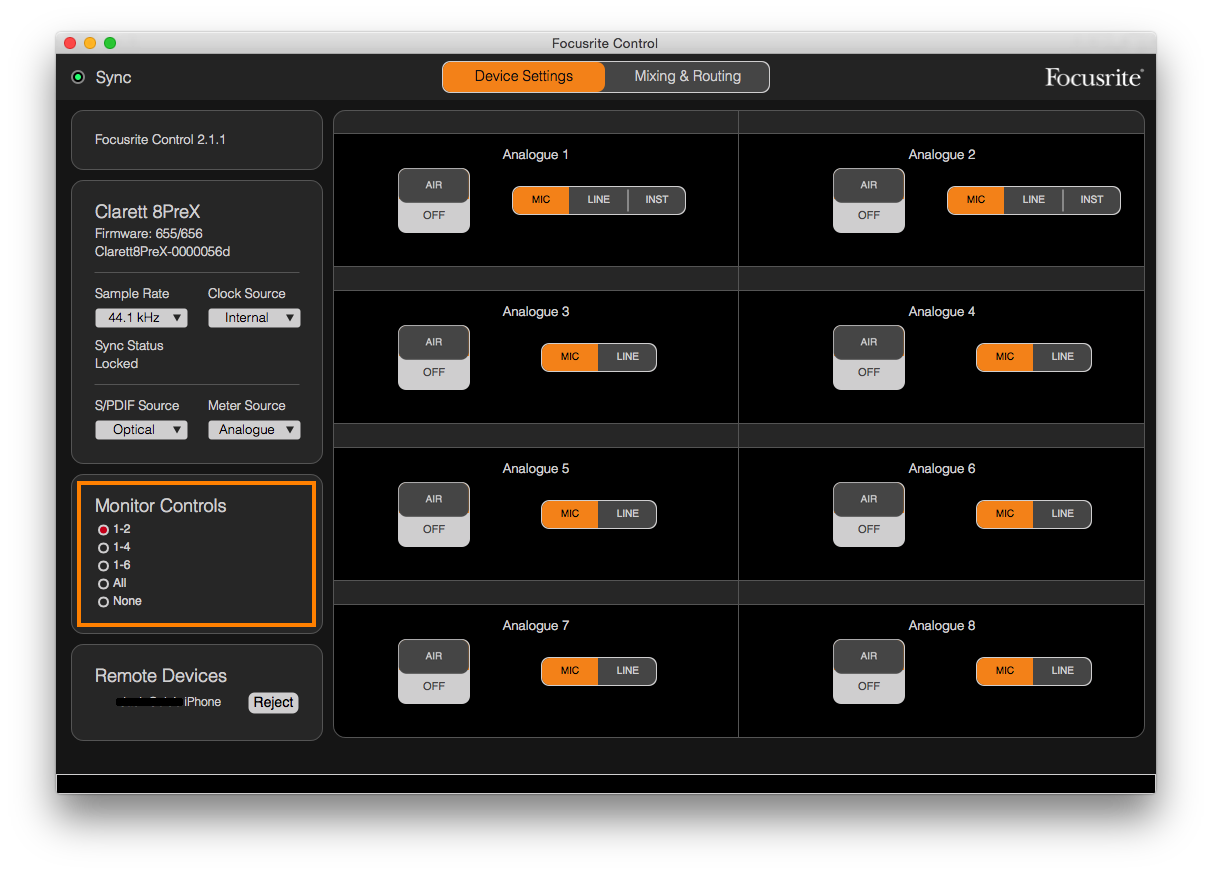 Any outputs that are under hardware control in this manner cannot be adjusted from the Focusrite iOS Control app and the corresponding fader will be slightly greyed out in the app to represent this.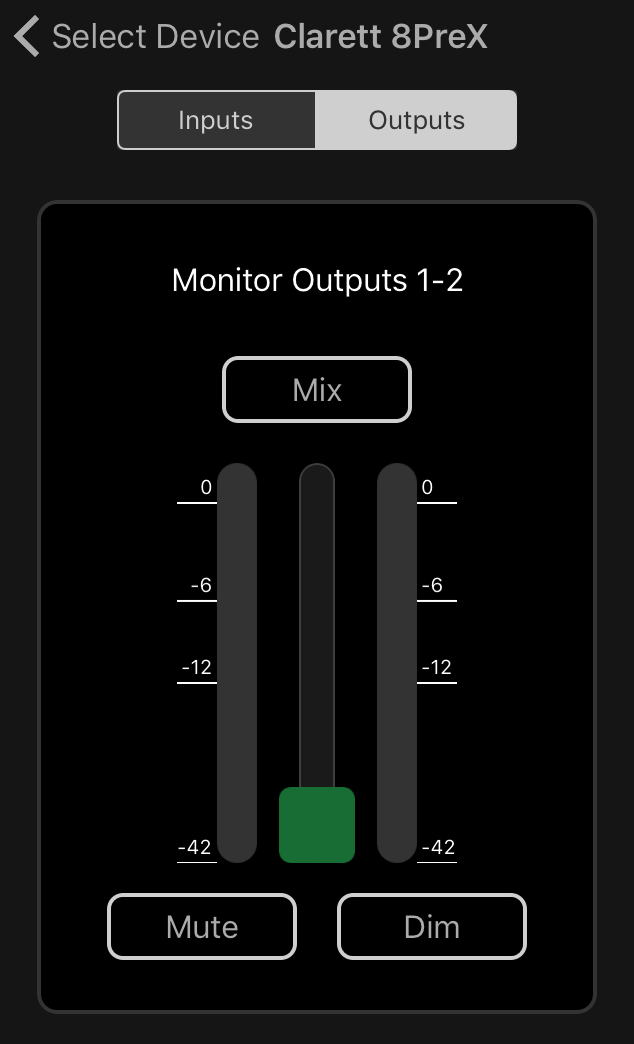 If you wish to control these outputs from the app, you can disable the hardware Monitor dial from the 'Device Settings' page of Focusrite Control (desktop application).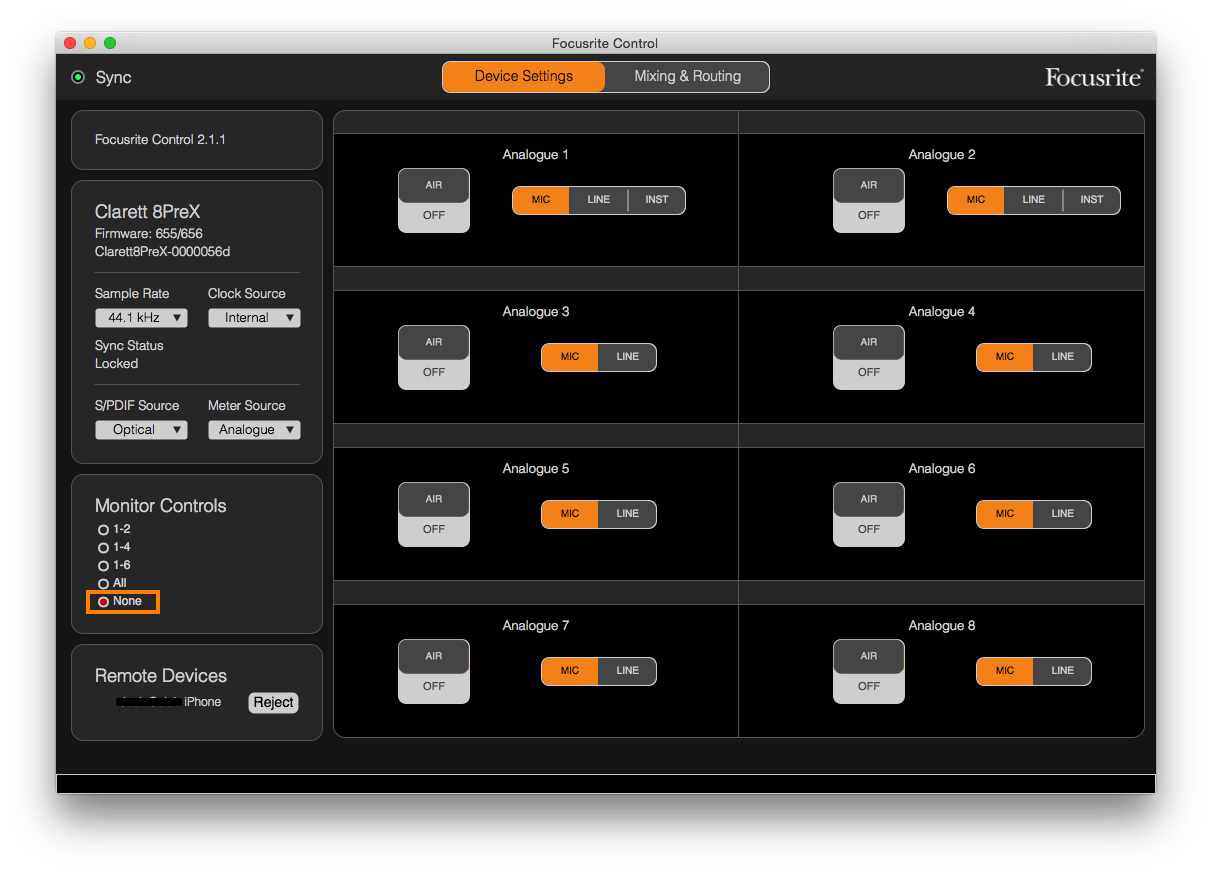 After making this change, none of the analogue outputs will be greyed out and you will be able to control all outputs from the iOS app.