Applies to: Scarlett (whole range)
If you are unable to use your interface as an input or output device on Mac OS, you should first check that the Scarlett is being detected by the Mac by running a System Report.
To do this:
Click on Apple Logo
About This Mac
System Report.
Check the Scarlett appears under Hardware > USB.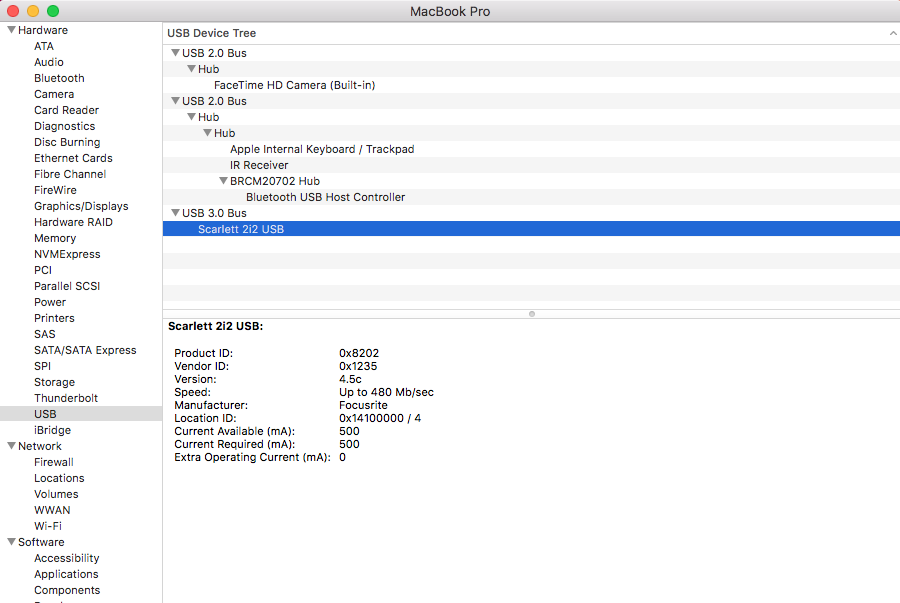 If the interface is appearing correctly here but is not appearing in System Preferences > Sound or under the Audio section in the System Report then you will need to trash your Mac OS X audio preferences by following the steps listed in this article: I'm having issues with my interface on a Mac, how do I Delete my Audio Preferences on macOS?
If you are still having problems selecting your interface once you have performed these steps then please contact Technical Support.