Applies to:
Hardware - Clarett Thunderbolt, Saffire, Saffire 6 USB (1.1), Red Interfaces
OS Versions - Ventura, Monterey, Big Sur, Catalina, Mojave, High Sierra

Starting in macOS 10.13 'High Sierra', Apple introduced a system preventing driver software from running unless you manually 'Allow' the driver in System Preferences.
Once you allow the driver manually, all other driver software by that developer will be allowed to run. Without having to repeat the steps to unblock.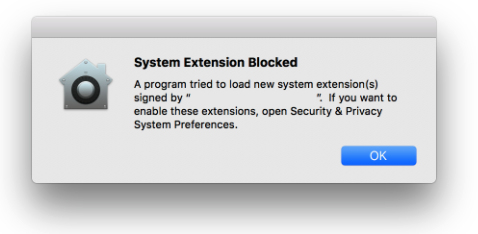 After installing a piece of Focusrite software, you may see the above error message. This should appear after your restart your Mac.
If you do nothing– your Clarett/Saffire/Red device will not work correctly.
To fix the problem, as the error message suggests, go to:
Apple Logo (top left corner)  > System Preferences > click: 'Security and Privacy'.
In Security and Privacy's 'General' tab, click the 'Allow' button in the lower right corner: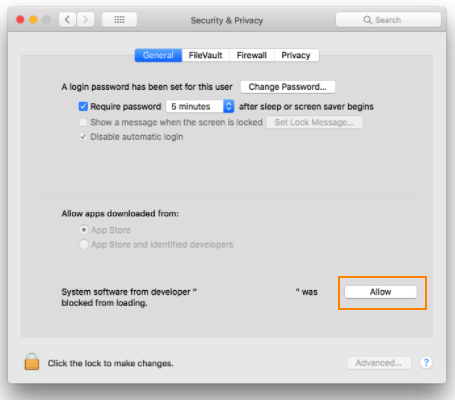 On Ventura, the "Allow" button will be found in System Settings > Privacy & Security > in the Security section, click on "Details...":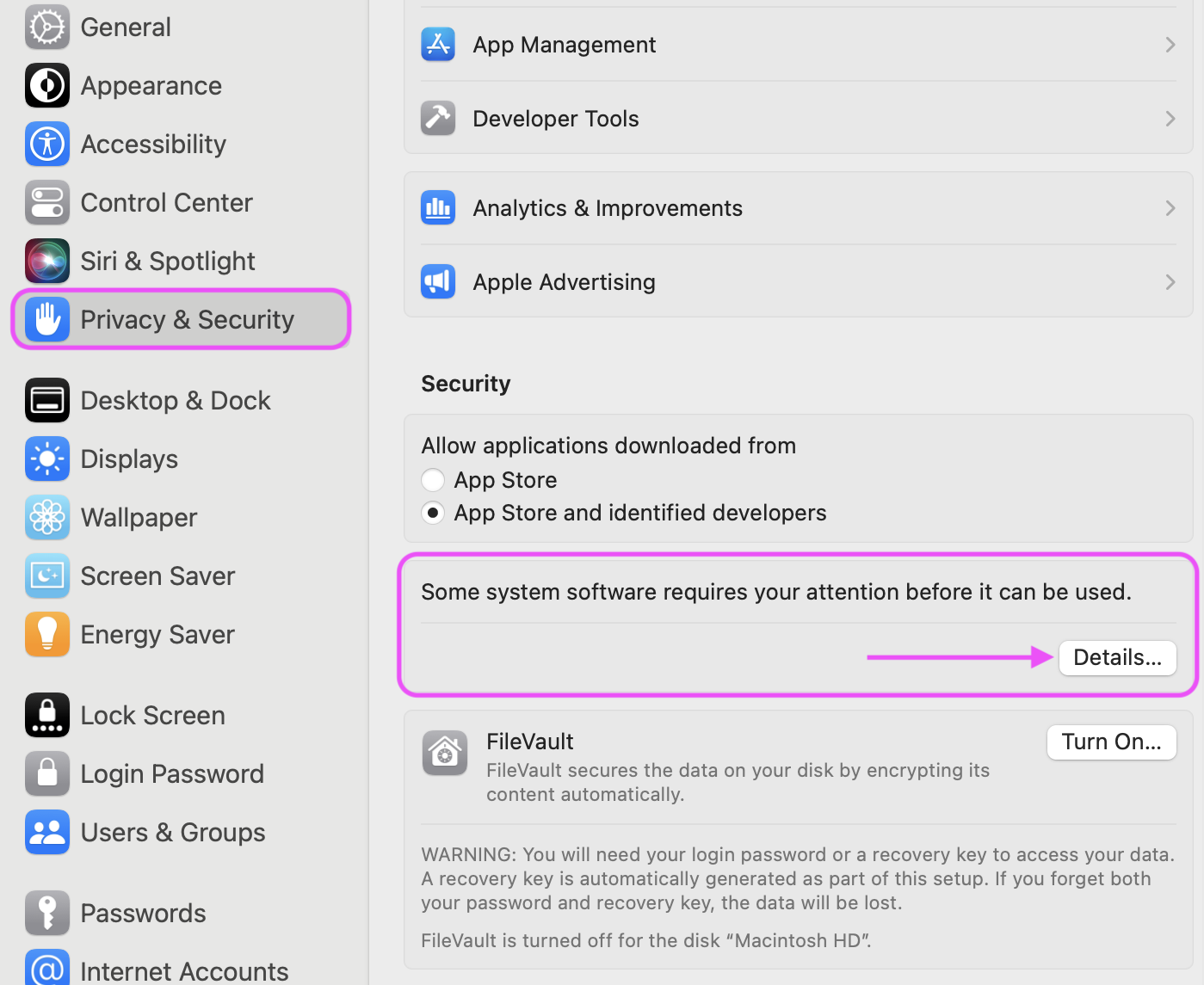 After you click the "Allow" button, you'll be presented with a list of software/drivers that have been blocked. Tick the box next to anything with 'Focusrite' or 'TC Technologies' in the name. Click OK and select the option to restart the computer.
Newly installed software/drivers only appear in the list for 30 minutes after the driver/software has been installed.
If the Allow button doesn't appear, or the driver you wish to load isn't showing up; reinstall your Focusrite software again and restart the computer (it is not necessary to uninstall anything before this).
Once your computer has restarted go immediately to:
System Preferences > Security and Privacy > the option to "Allow" the driver/software to load should reappear.
Clarett Thunderbolt users
Please note the driver installer is not included with the Focusrite Control package and is a separate installer available on the Downloads page for your product.
If you're using an Apple Silicon-based system, please see the following article: Installing the Clarett Thunderbolt driver on Apple Silicon-based systems
Further Issues
If you are still unable to get the "Allow" button to appear. Please try creating a new Administrator account and follow the steps above.
The driver should be allowed for all user accounts on the computer. 
If this article hasn't helped you, please feel free to search again at the top of this page or, to contact support, please click here.