This applies to Vocaster One & Vocaster Two
'Loopback' lets you record audio sources from within your computer (e.g., the audio output from a web browser). Vocaster has two stereo Loopback channels. These 'virtual' inputs don't have connectors on the interface, but you can record them in your DAW in the same way as any other input.
You can feed each Loopback input from a different software application. Which application you use with each Loopback input is configured in the application's output settings. If you're a Mac User and wish to use both Loopback inputs, you will need to follow these steps if wishing to route your Mac's audio to Vocaster One and Two's 'Loopback 2' channels.
Step 1. Navigate to your Mac's 'Audio MIDI Setup' application (Mac HD > Applications > Utilities > Audio MIDI Setup)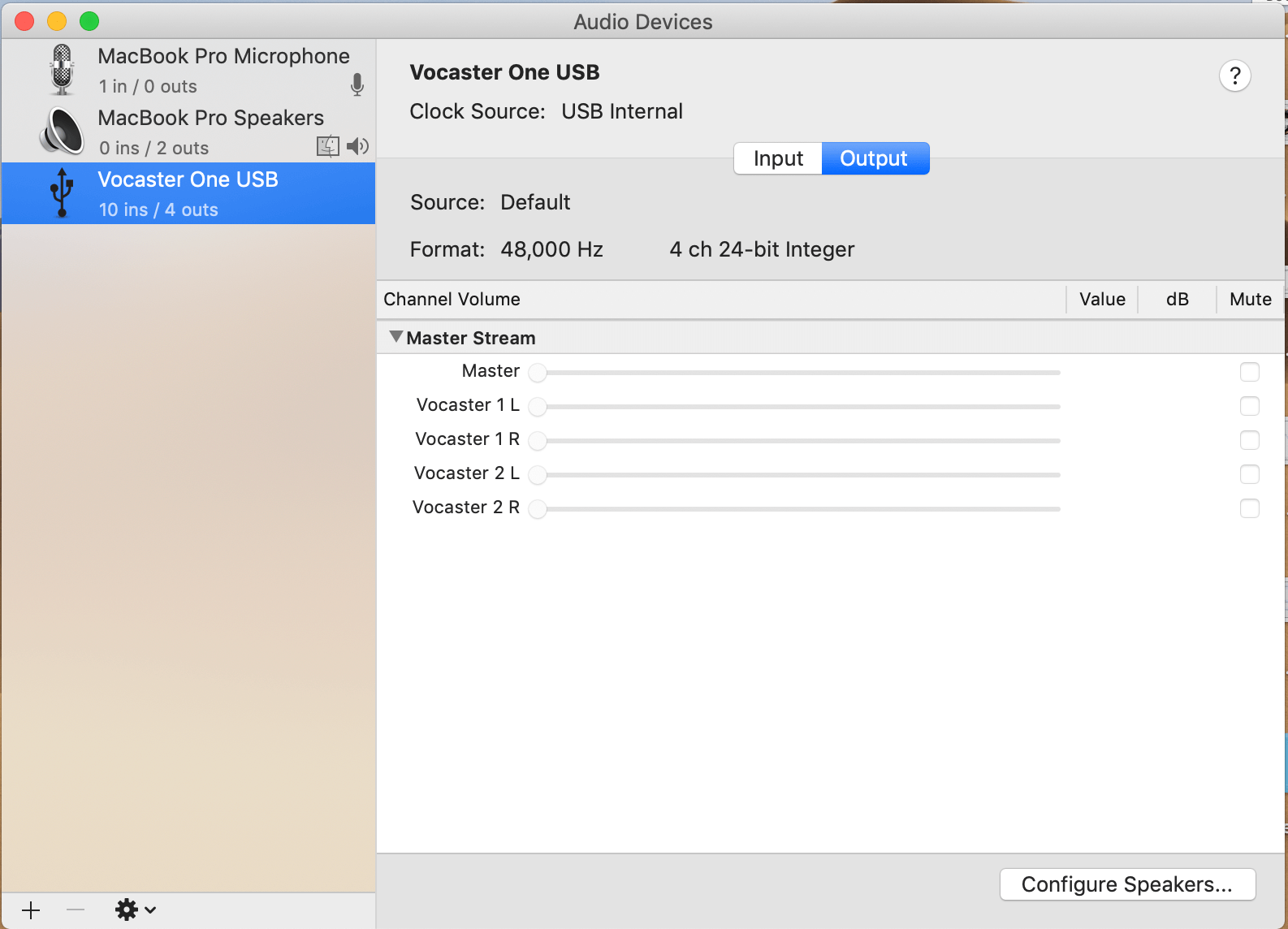 Step 2. Click on the '+' arrow in the bottom left-hand corner of the window and select 'Create Aggregate Device'.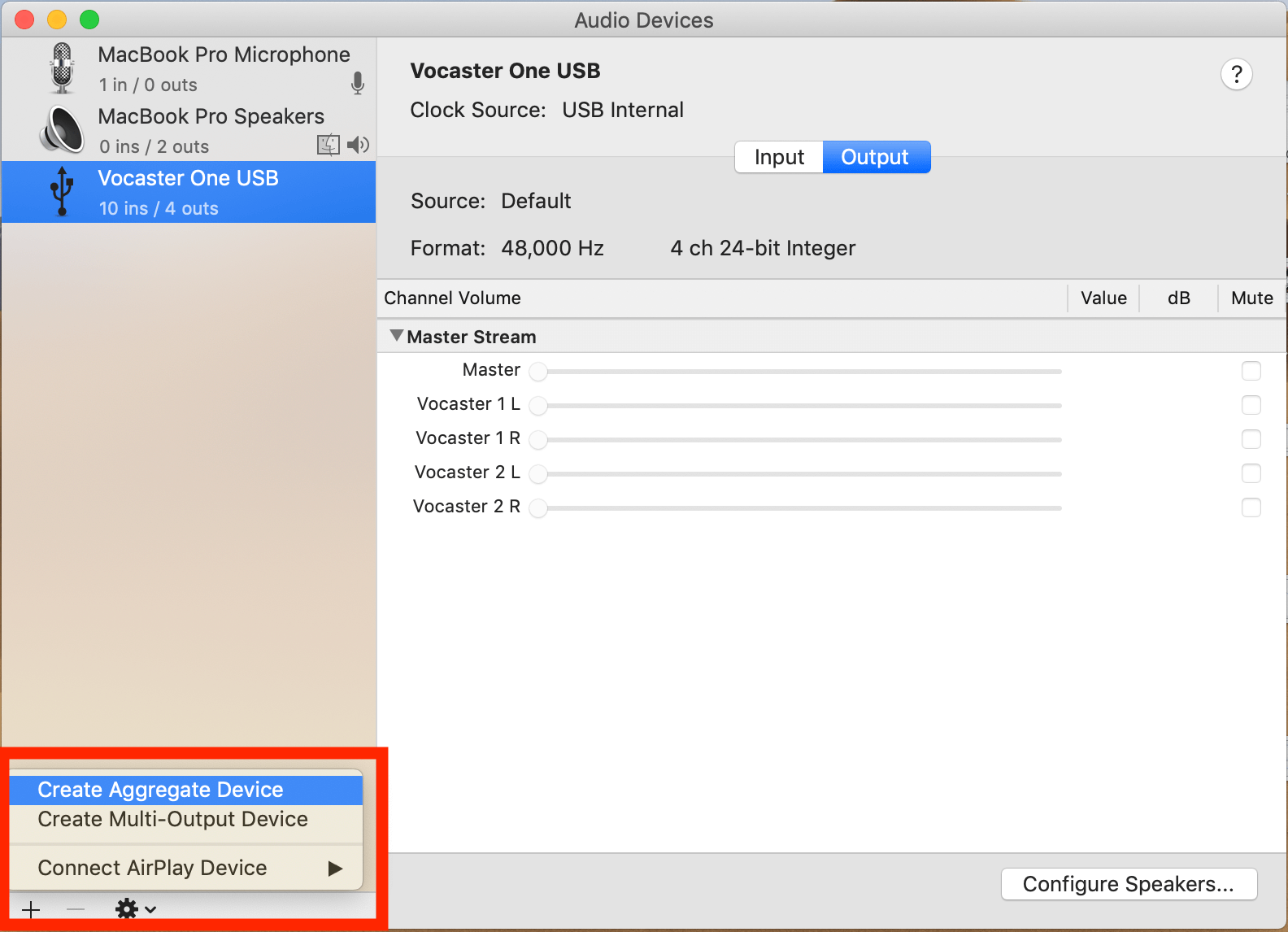 Step 3. Rename the device 'Loopback 2' and select Vocaster One/Two USB in the list of devices.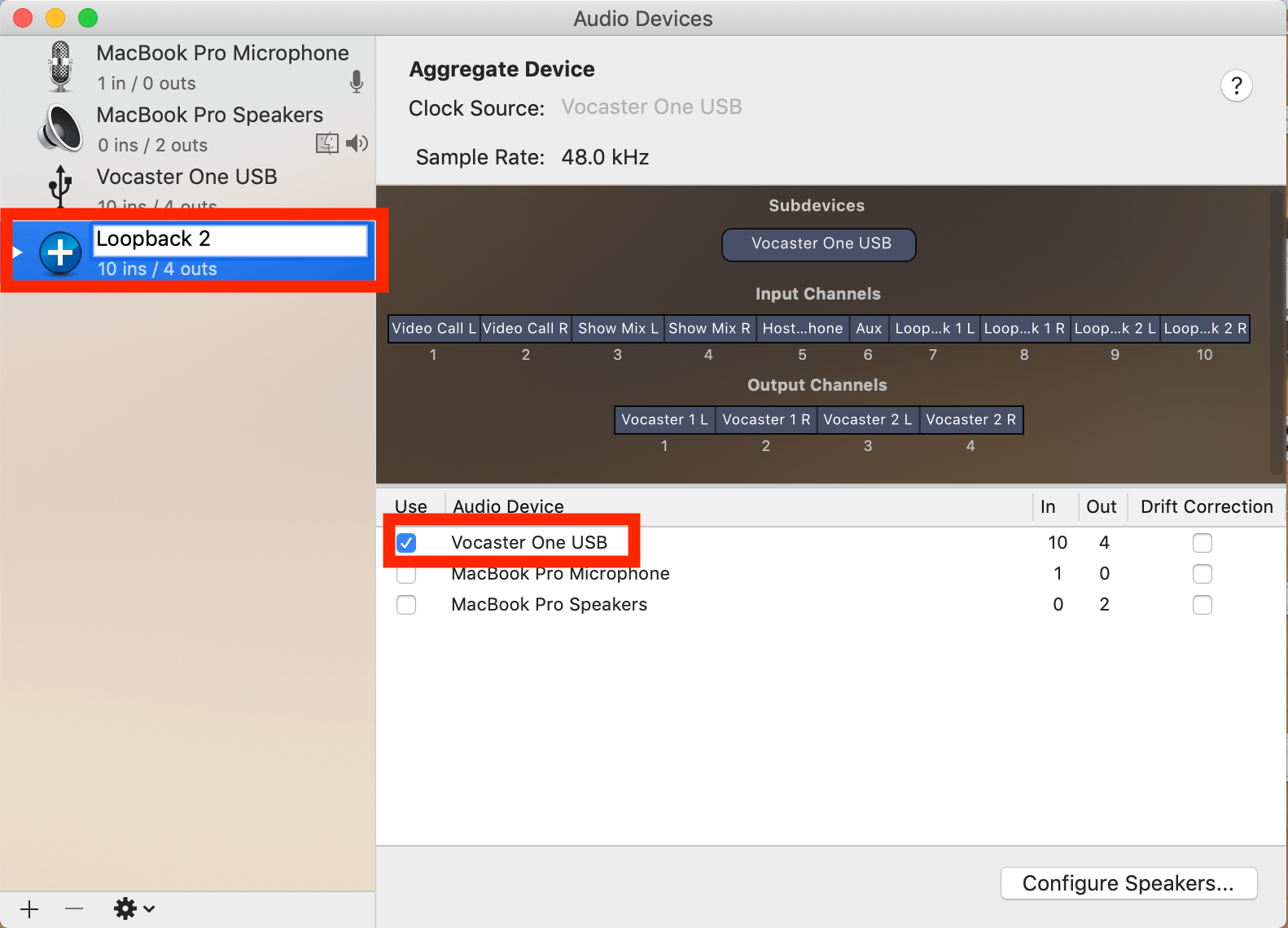 Step 4. Click 'Configure Speakers…' in the bottom right-hand corner of the window. And set the left speaker to Vocaster 2 L and the right speaker to Vocaster 2 R. Then select 'Apply' > 'Done'.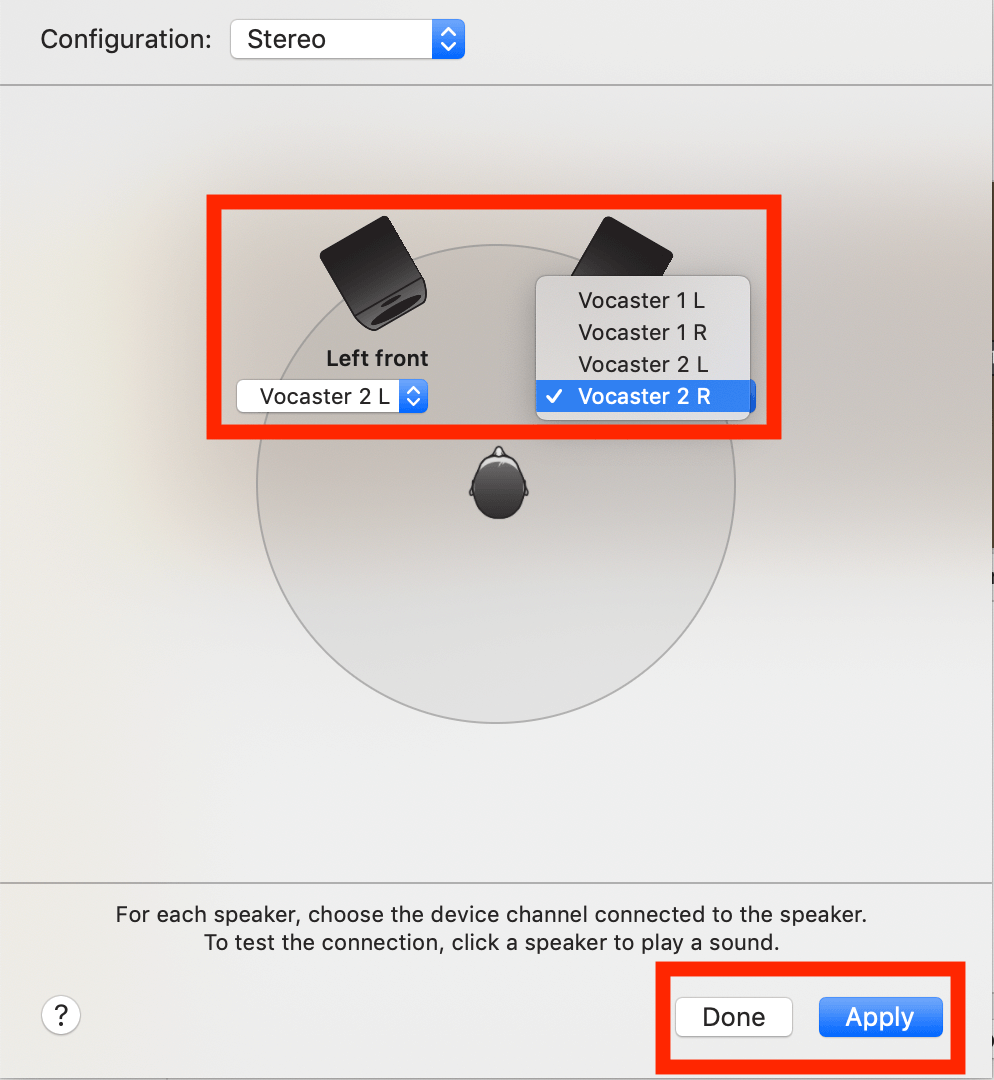 (5. Note, you may need to restart your Mac for this to work.)
Step 6. Finally, select 'Loopback 2' as your Mac's audio device (System Preferences > Sound > Output).
Now, when you play audio from an application such as Spotify, Chrome, etc, this audio will now come through Vocaster's 'Loopback 2' channels.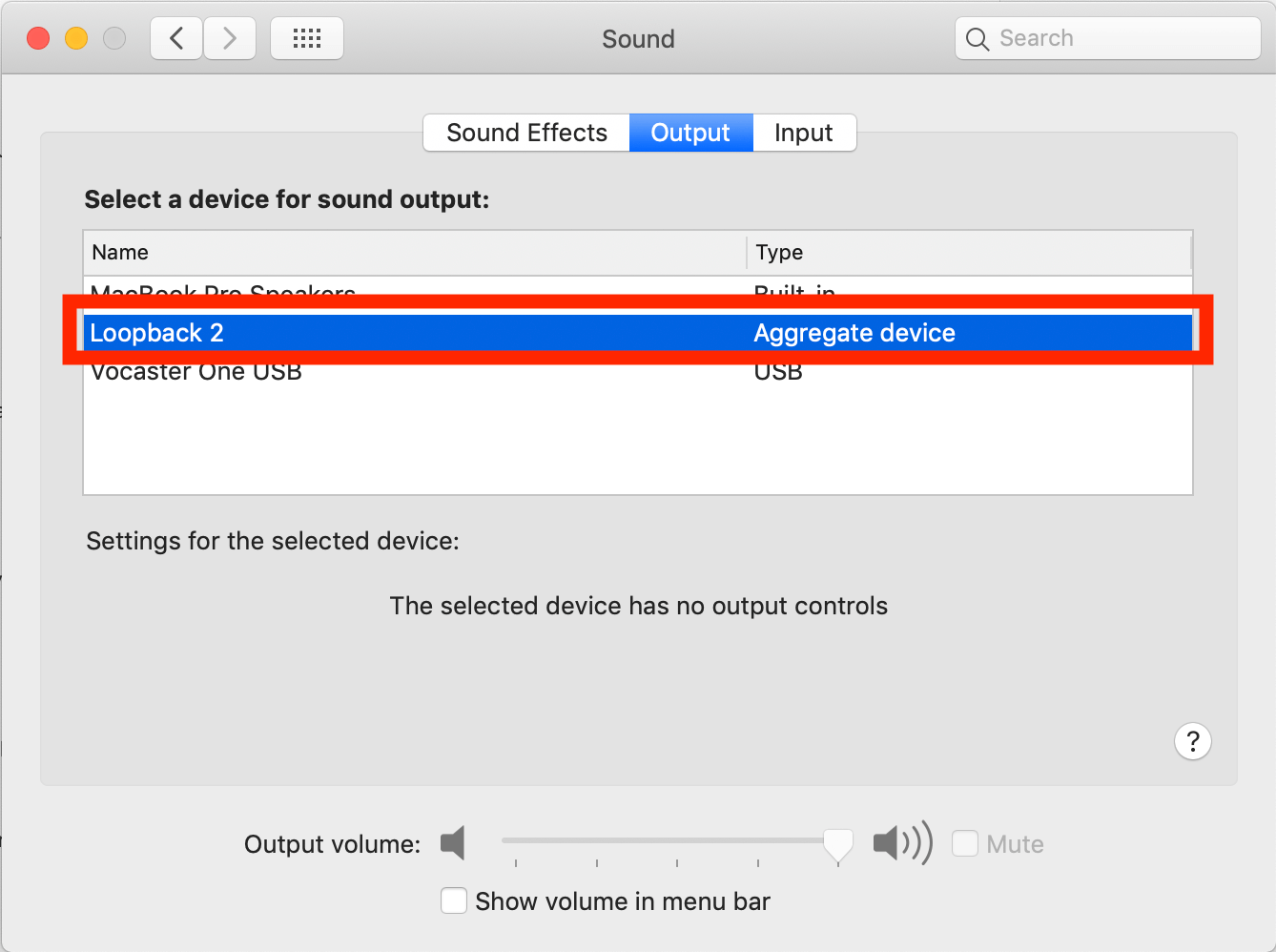 You can now see the audio metering in Vocaster Hub.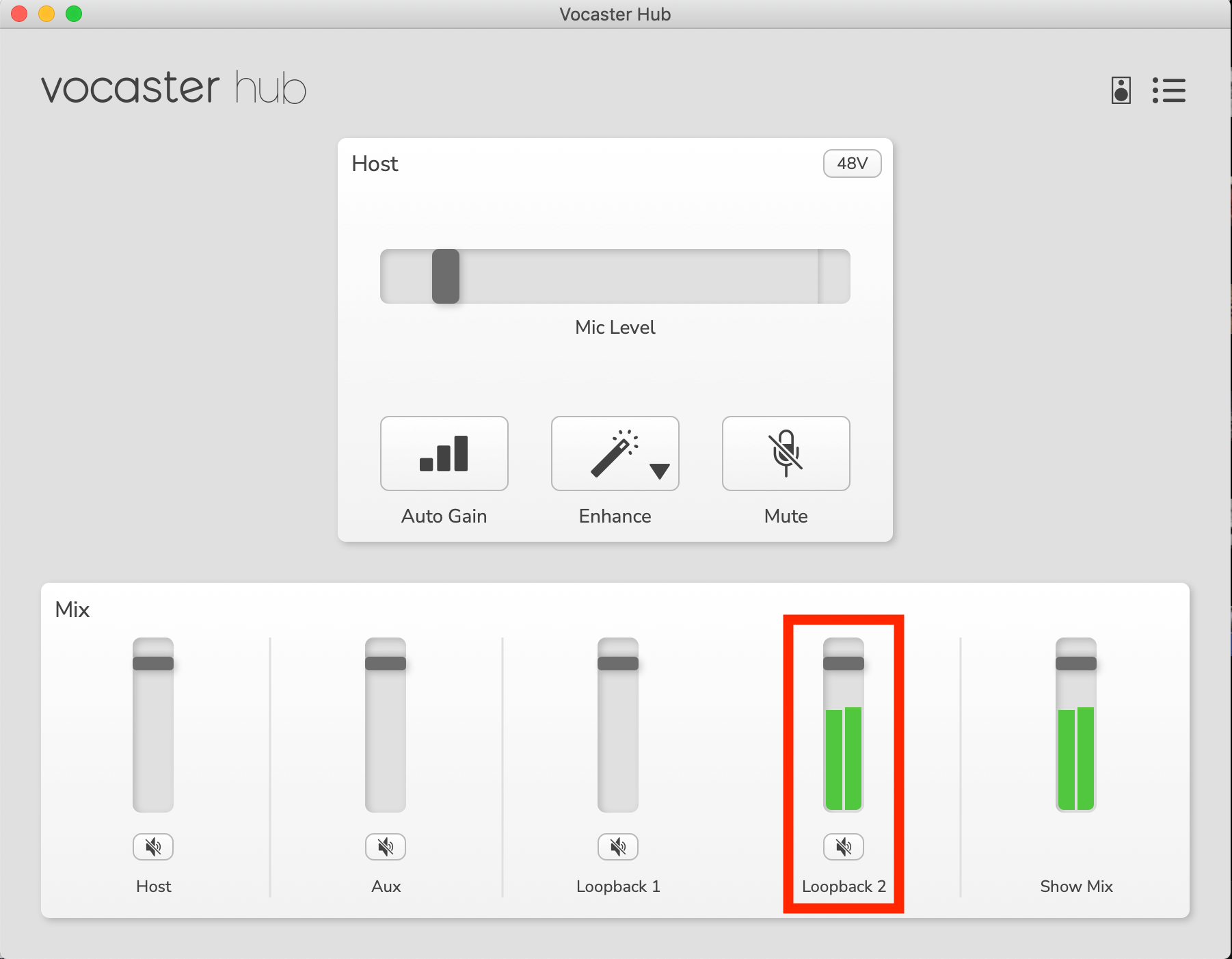 Loopback 2 will appear in your recording and streaming applications on input channels 9 & 10 (Vocaster One) and channels 13 & 14 (Vocaster Two). For the full channel ordering, please see: