Applies to: Clarett Thunderbolt range
Should you encounter any problems using your Clarett interface with a Windows PC we would recommend checking the following points:
- Are you connecting the Clarett to a proper Thunderbolt port, or to a DisplayPort/USB 3.1 port?
Displayports look identical to Thunderbolt 1 and 2 ports, USB 3.1 ports look identical to Thunderbolt 3 ports. Thunderbolt ports should have the Thunderbolt logo

next to them (if in doubt, please contact the computer/motherboard manufacturer or consult the user guide):
- Are you running a supported operating system?
Windows 8.1 and Windows 10 are supported with Thunderbolt 1 and 2, if you're using a Thunderbolt 3 port then you must be using Windows 10. It's possible that the Clarett Windows driver will work on Windows 7 systems however this is completely untested and you may well run into problems - we would always recommend using a supported operating system.
- Do you have the Intel Thunderbolt Software installed and running on your computer?
This software is necessary when connecting any Thunderbolt device to a Windows computer. It should be pre-installed on any Windows computer that comes with a built-in Thunderbolt port, though it may not be installed if you've added a Thunderbolt port to your computer over a PCIe + header expansion card.
If there is no software on your computer that will allow you to check which Thunderbolt devices are connected to the machine and either 'allow' or 'block' them, please consult your PC/motherboard manufacturer.
- Have you set the Clarett to 'Always Connect' in the Intel Thunderbolt Software'?
Thunderbolt devices must be given permission to connect, when you first connect a Clarett ensure that you select the 'Always Connect' option.
- Have you set processor scheduling to "Background services"?
To do this:
- In Control Panel select "System"
- Go to "Advanced system settings" and then the "Advanced" tab
- Click on "Settings.." under Performance to bring up the "Performance Options" window.
- Go to the "Advanced" tab and set processor scheduling as "Background Services"
- Click "Apply" then "OK"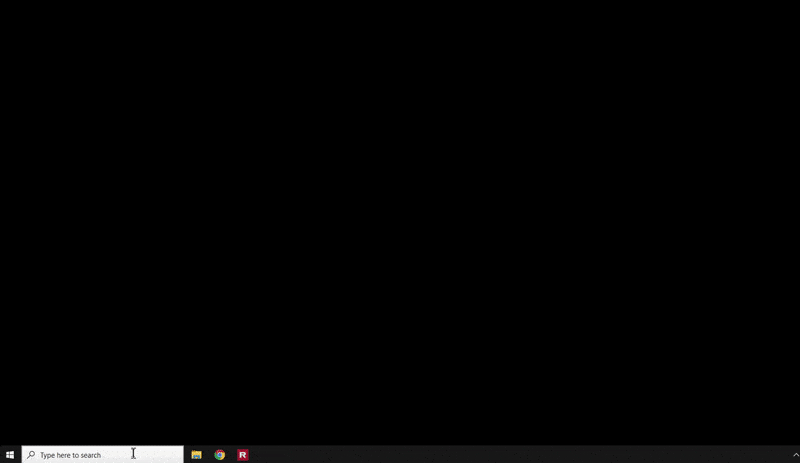 - Have you ensured that you have the latest BIOS revision for your computer/motherboard installed?
This is particularly important if you've added the Thunderbolt port via a PCIe + header expansion since your computer may not have shipped with a BIOS version that supports Thunderbolt. Please check with the computer/motherboard manufacturer and ensure that you have the latest BIOS revision installed.
- Do other Thunderbolt devices work with this machine?
If not, there may be a more general issue with the Thunderbolt implementation or configuration on your machine. We would advise checking with another Thunderbolt cable where possible, then contacting the computer/motherboard manufacturer for further assistance in troubleshooting if required.
- Have you configured the "PCI Express Link State Power Management" on your machine?
If this setting is currently configured to save power then this can cause audible glitches. We would recommend changing this to "Off" by navigating to Control Panel > Power Options > Advanced: