This applies to: Scarlett 2nd Generation, 1st Generation Scarlett 2i4
The latest Focusrite USB Driver relies on Windows 7 having a particular Microsoft update installed. If you automatically or regularly update Windows 7, then this issue should not occur, however if you manually control which updates occur, or do not update Windows 7 at all, you may experience the following issue.
Note: Service Pack 1 is required in order to install the driver on Windows 7 systems.
When running the USB driver installer, Windows notifies you with an error stating that this driver is not digitally signed and unavailable.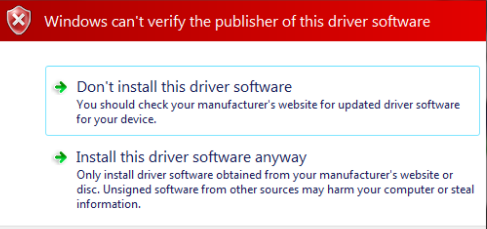 You can choose to ignore this problem and continue with the installation, however once it is installed, Windows may tell you that the Driver is or too old or corrupt (Code 52 and code 10).
To fix this issue you need a very particular Windows update.
This will be included if you decide to simply install all updates for Windows 7 (go to Start > Programs > Windows Update), but if you don't wish to do this, please find a link to the specific update below: