This applies to: Scarlett 1st/2nd/3rd Generation, Clarett USB
Driver releases after September 2021 will not support Windows 7. For more information, see here. You can still download and install previous versions of the driver if your product was previously supported on Windows 7.
To install the Focusrite USB driver on Windows 7, your system must be fully up to date. If you automatically or regularly update Windows 7, then you should not experience any problems installing our driver, however, if you manually control which updates occur, or do not update Windows 7 at all, you may experience the following error message when trying to run the installer: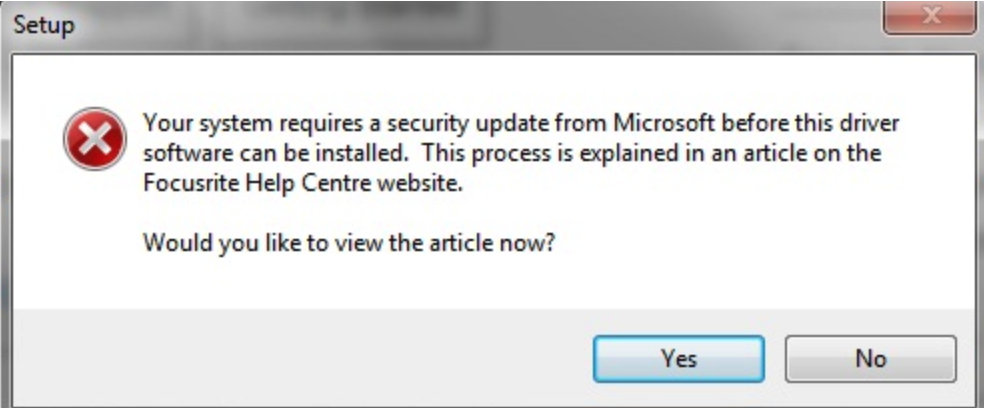 We recommend keeping your Windows 7 system fully up to date but if you have a particular reason for not doing that you can try installing the specific update that's required from the following links:
The update won't install
If you see an error message when trying to run the update stating that "The update is not applicable to your computer" then this would typically mean that either there are other updates available for your machine which must be installed first (in which case you should go to Start > Programs > Windows Update and install all updates available from there), or you're trying to install the 32-bit version of the update on a 64-bit system (or vice versa).
If you're unsure whether or not you have a 32-bit or 64-bit system you can check by following the steps in this article from Microsoft.
Windows Update seems to have frozen or is not responding
If you try to install updates by going to Start > Programs > Windows Update and find that the process doesn't seem to be doing anything at all even if you've left it for a little while then it's possible that the service has frozen. If that's the case, you can try restarting the service by following these steps:
1. Click the Start button
2. Type cmd
3. Right-click on Command Prompt and select 'Run as admin'
4. Type the following commands, pressing enter after each one:
net stop bits
net stop wuauserv
5. Go to the C:\Windows\SoftwareDistribution folder. Delete the contents of that folder.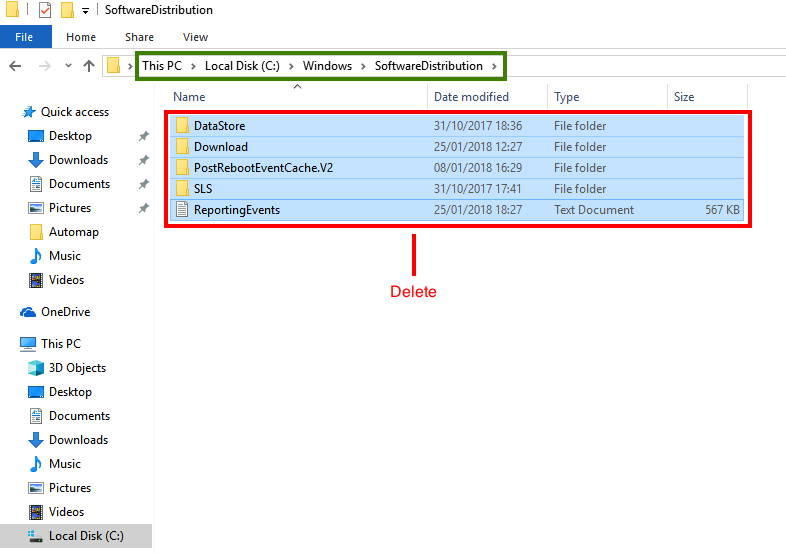 6. Go back to Command Prompt and type the following commands, pressing enter after each one:
net start bits
net start wuauserv
7. Go to Start > Programs > Windows Updates > click 'Check for updates' on the left side of the screen
8. Once this has finished searching for updates (which can take a while) install all available updates for your machine
After this finishes we would advise restarting the computer, then checking for updates again - some additional updates may now be available after installing the previous ones.
Once your machine is fully up to date you should be able to install the Focusrite USB driver without issue. If that's not the case, please Contact Technical Support