This applies to: Devices with a digital Monitor control:
Scarlett 18i20, Scarlett 18i8 3rd Gen, Clarett ranges, Saffire range
The interfaces listed above have digital pots for the Monitor control. This means the Monitor dial on the front of your interface controls the faders in the control software (e.g. Focusrite Control).
You can assign multiple outputs to the Monitor control, for example, if you connect to multiple speakers.
However, you can also unassign the Monitor control from your outputs which means the Monitor control has no effect on the level of the signal going to any outputs on your interface.
If you find this is the case and you want control over the output using the hardware monitor dial, go to your control software and select the outputs you want to control in the 'Monitor Controls' section.
In this screenshot the Monitor dial controls Outputs 1-2: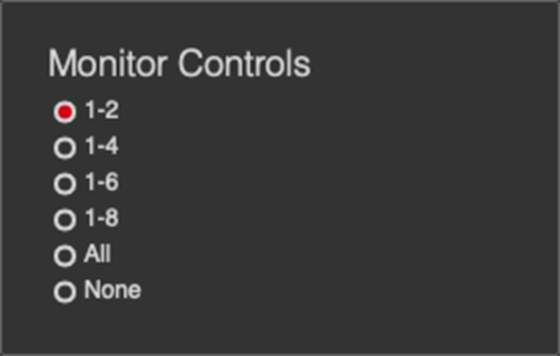 The Monitor Controls section also applies to any Dim or Mute switches on your interface.