Applies to: All Focusrite interfaces
To uninstall the driver for your product please follow the steps below.
Step 1: Disconnect your interface from your computer.
Step 2: Open the Control Panel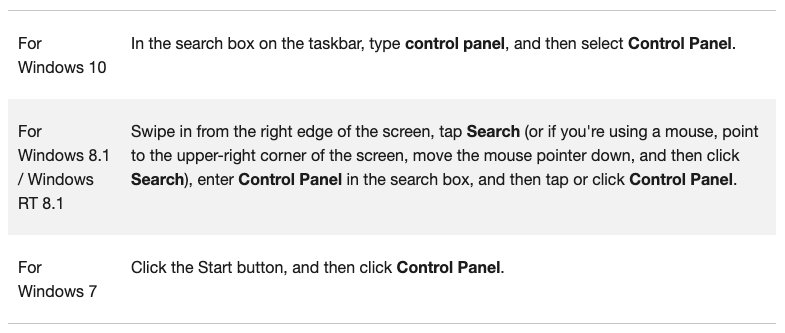 Step 3: Click on "View by:" and select "Small icons". Then select "Programs and Features".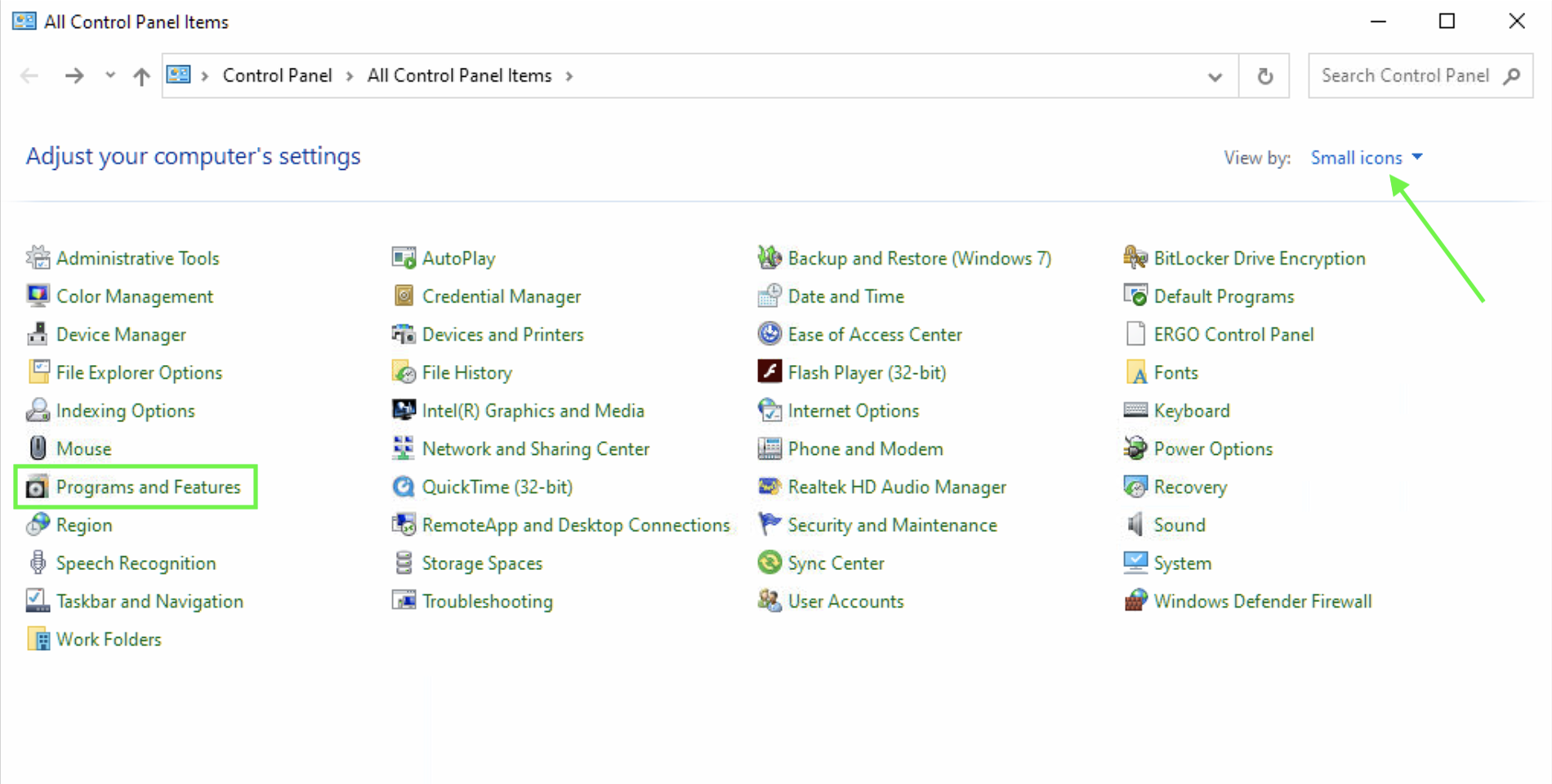 Step 4: Find the Focusrite driver you wish to uninstall. Right-click on it and select "Uninstall".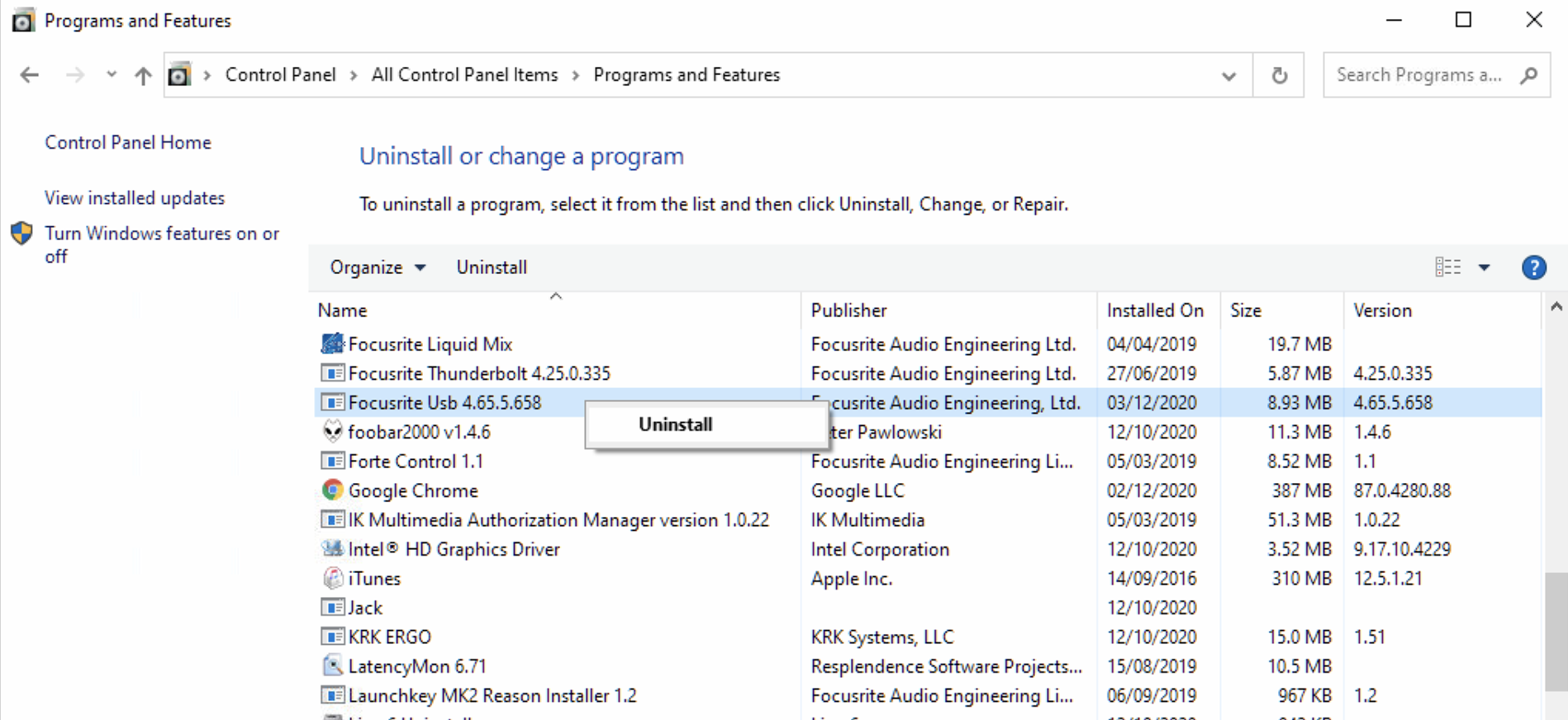 Step 5: Follow the instructions on the screen to go ahead with the uninstall.
To re-install the driver, please follow the steps in this article.