Open Control Panel > Hardware and Sound > Sound.

Choose Playback Devices.

Select the audio device that you would like to adjust (i.e. - Scarlett, Saffire).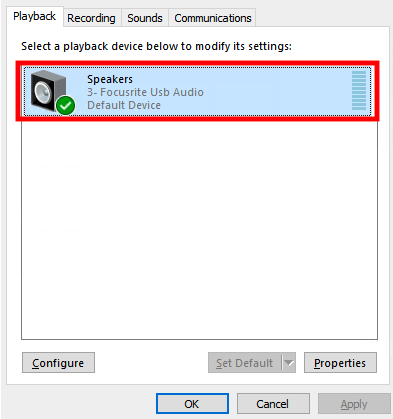 Click Properties.

Choose the Advanced tab.

Uncheck the Allow applications to take exclusive control of this device box (both boxes will be disabled now).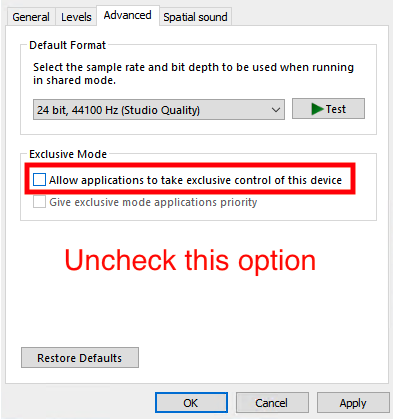 Click 'Apply' then OK.

Repeat the steps in the Recording tab.
Reboot your computer to affect the changes.