Vocaster DM14v is our best dynamic microphone to bring studio quality to your podcast setup.
This article helps you understand the following topics:
How to connect the

Vocaster

DM14v microphone to your

Vocaster

or

Scarlett Interface.




How to

set up

your

microphone for recording.
Microphone Connection
Connect one end of the XLR cable to your microphone.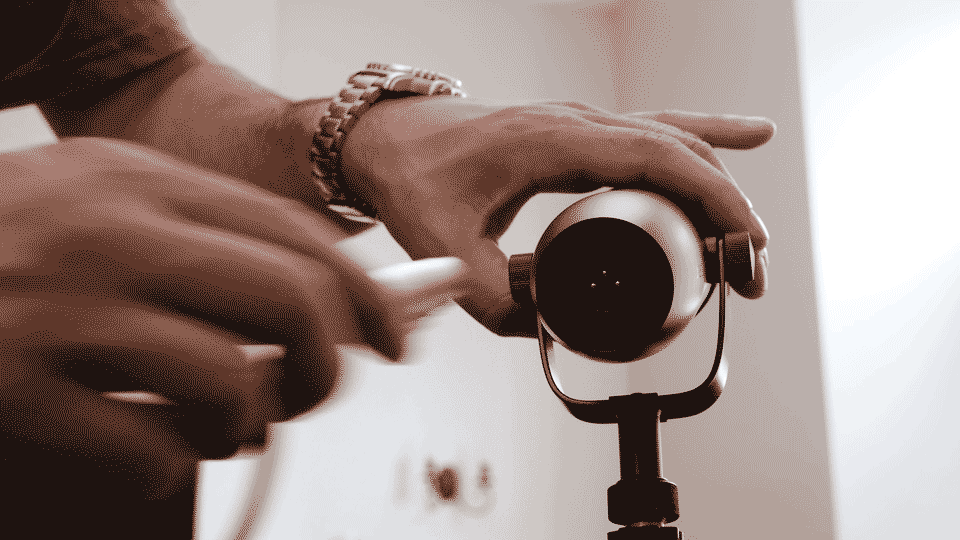 Connect the other end to the XLR input of your Vocaster or audio interface.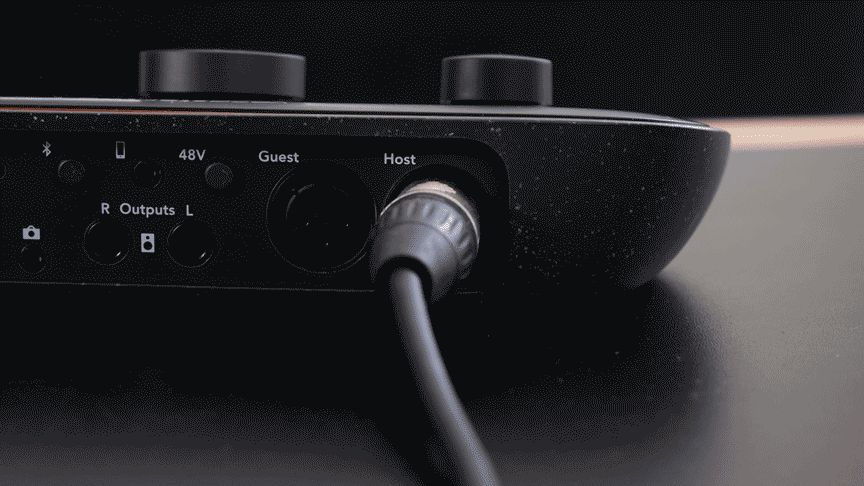 Auto Gain – Vocaster
It's never been so simple to get the best-sounding audio for your podcast with Vocaster's Auto Gain.
On Vocaster Two press and hold the Host or Guest button to activate Auto Gain.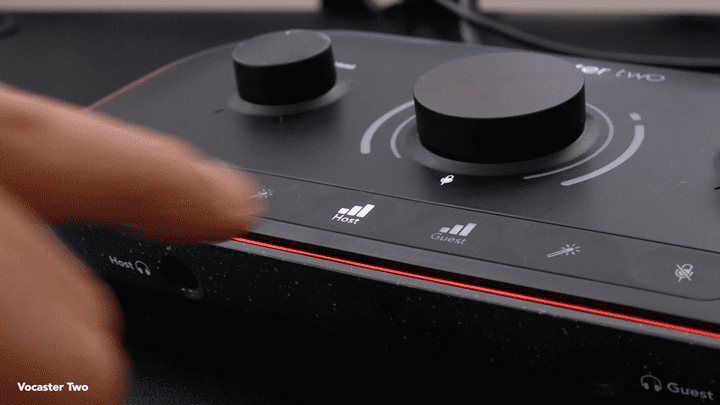 On Vocaster One, press the Auto Gain button once to activate Auto Gain.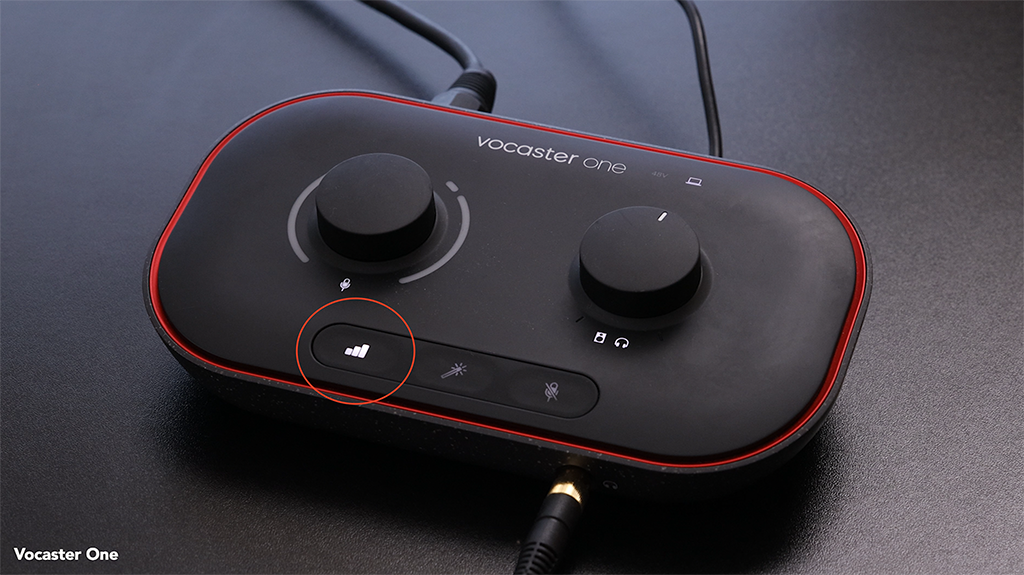 Or alternatively, if you have Vocaster Hub open on your computer, you can click the on-screen Auto Gain icon (for both Vocaster One and Vocaster Two users).
Vocaster Two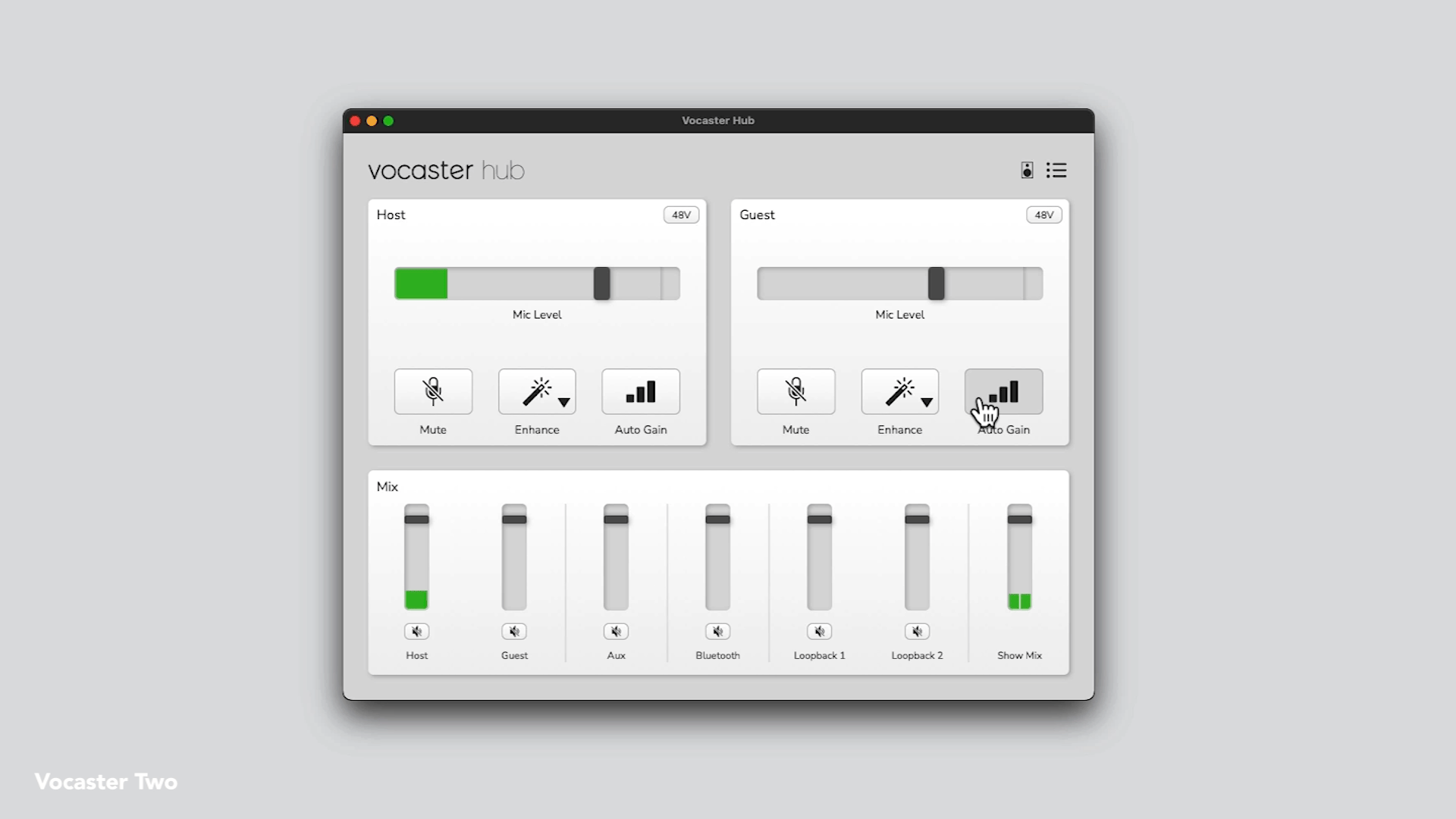 Vocaster One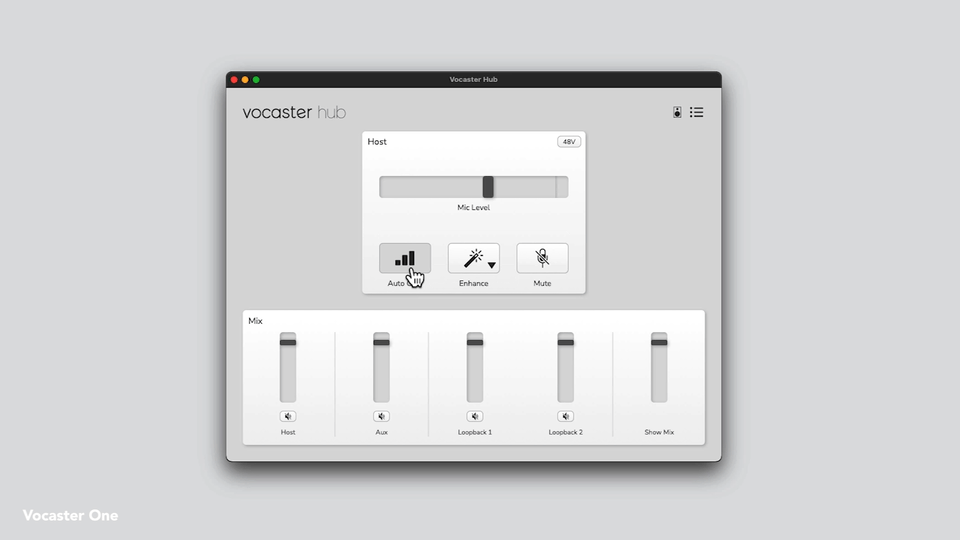 Then, speak into the microphone for 10 seconds, using the speaking voice that you will use for the recording itself.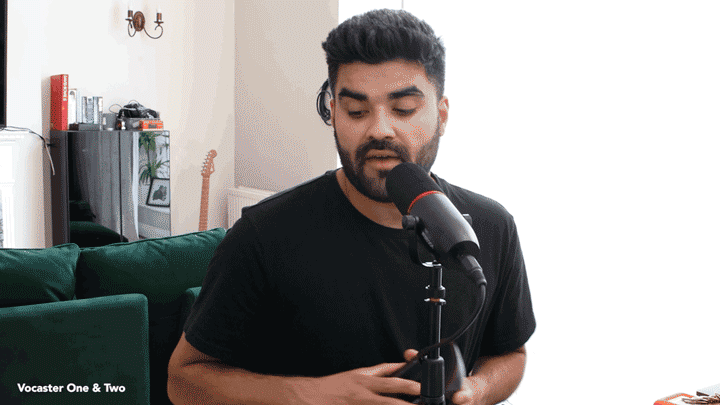 After 10 seconds, Auto Gain sets the input level for the input and you're ready to start recording using that microphone.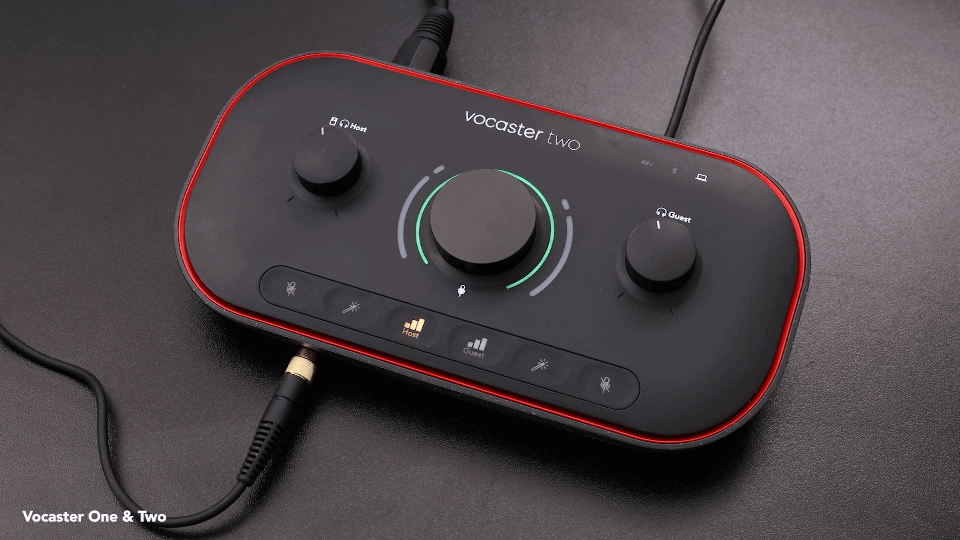 After using Auto Gain, you can still manually adjust the levels with the gain knob at any time.
Setting your microphone levels – Focusrite Scarlett Audio Interfaces
Setting your microphone level is important to get the best-sounding audio for your podcast.
Before we start, in order to hear your microphone in the headphones or speakers, with no delay, we need to turn on direct monitoring.
You can do this by pressing the direct monitoring button once so that the single green circle lights up.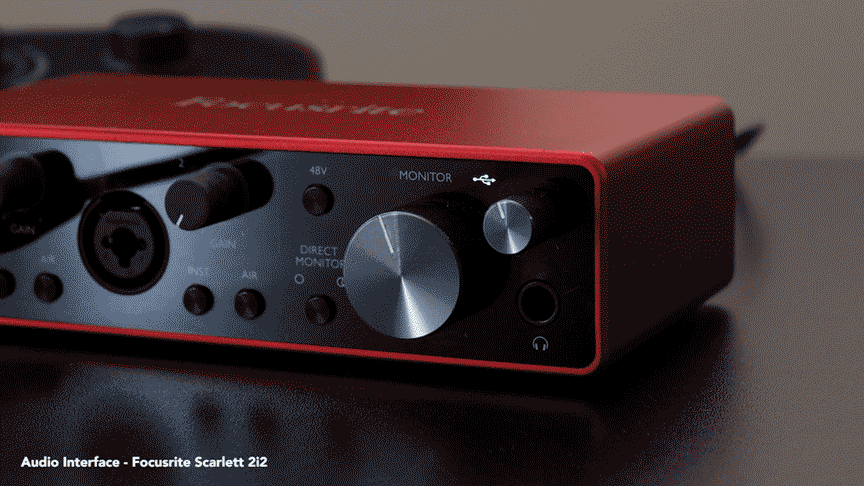 Now speak into the microphone to test the recording volume. Turn up the gain dials, until the light around the gain nob flashes green. - This indicates a good level of the signal.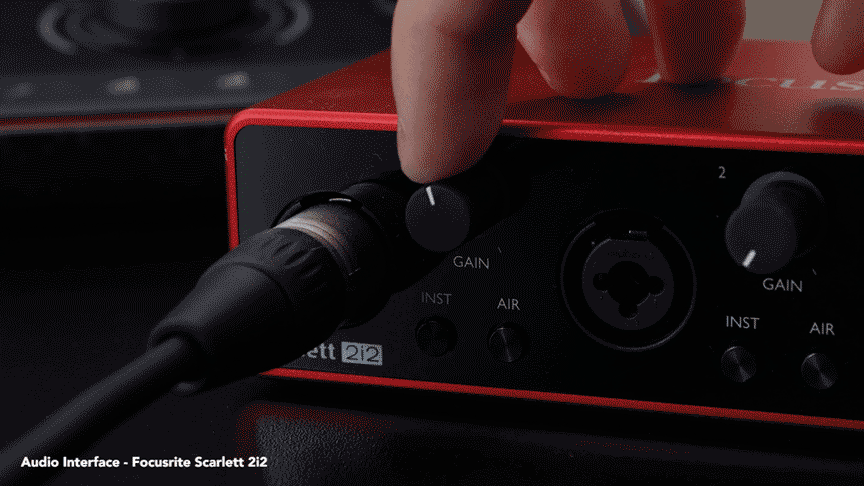 If the light flashes yellow or red, this means that the gain is too high, and you need to turn the gain dial down.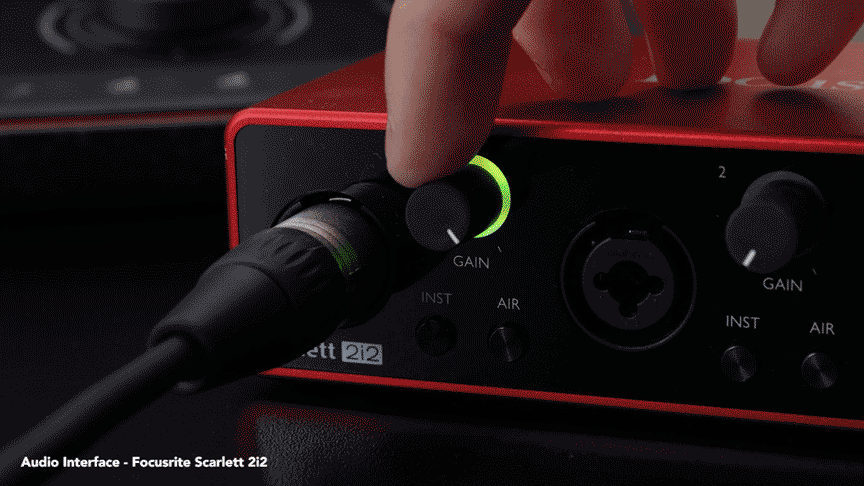 Setting your microphone levels – Other Audio Interfaces
This same principle may apply to other audio interface manufacturers, just without the convenience of gain halos. Please use your manufacturer's guidelines on how to set microphone levels.