Applies to: any interfaces that has a 5-pin MIDI input and output

Some of our interfaces have 5-pin MIDI inputs and outputs that you can use to send and receive MIDI data. If you have a MIDI keyboard that does not have a USB output, you can connect it to the interface using a 5-pin MIDI cable. Alternatively, if you programmed some MIDI notes in some software on your computer, you can send that out to a keyboard/synthesizer/sound module to play its sounds, via the interface.

An example of what a 5-pin MIDI cable looks like is below: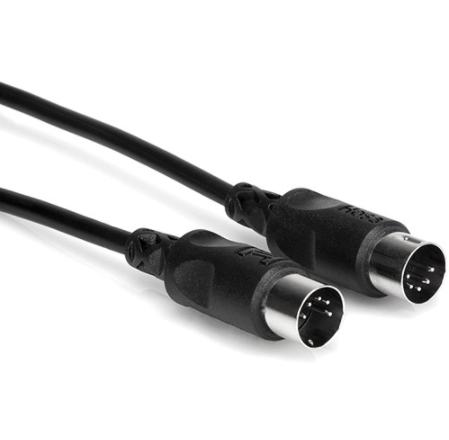 Sending MIDI data to computer:
If you are sending MIDI data from your external MIDI device, to your computer, you will have to connect the MIDI OUT of the device to the MIDI IN of the interface.



Then in your DAW you will have to create a MIDI track or software instrument track and set the MIDI channel to 'All Channels' or whichever designated MIDI channel you are using.

Most MIDI devices have the ability to send MIDI data on up to 16 channels along a single cable, but this is only really necessary if you're using several MIDI devices. If you're not sure, select All Channels. For more information about MIDI channels see here: Sweetwater | What is a 'MIDI Channel'?

Ableton Live: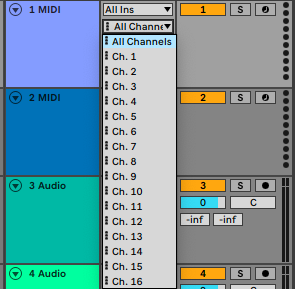 Logic X: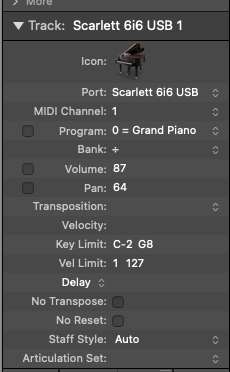 Sending MIDI data from DAW out to MIDI device:
If you wish to send MIDI data from your DAW out to a MIDI device using a Focusrite interface, you will have to connect the 5-pin DIN MIDI cable from the MIDI OUT of the interface to the MIDI IN of the MIDI device.





Then, in your DAW, you will have to create a MIDI track or software instrument track and set the MIDI output to the 'All Channels' or whichever designated MIDI channel you are using.

Ableton Live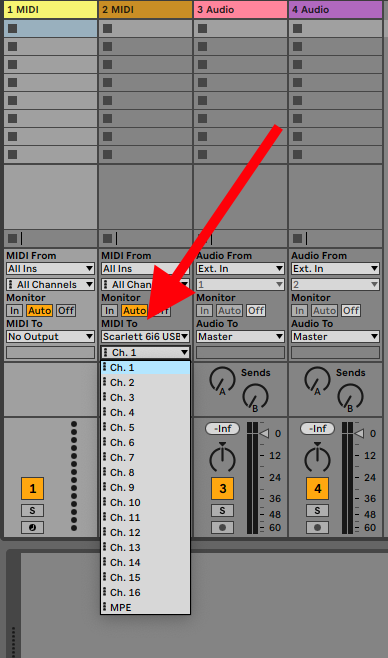 Logic X