This applies to: All Focusrite audio interfaces
This is a guide to setting up your audio interface in Open Broadcaster Software (OBS) on Windows. For instructions for Mac, please see the following article:
How to set up your audio interface in OBS (Open Broadcaster Software) on a Mac
OBS is a free program that allows you to stream audio and video to online platforms such as Facebook, Twitch, and YouTube.
To start, navigate to the OBS website and download the compatible version of OBS software for your system.
Setting the audio interface as the audio device
Once downloaded and installed, open the OBS application. With your audio interface connected, please navigate to the Audio Mixer > Mic/Aux > Click the Settings button (small gear cog symbol) > Properties.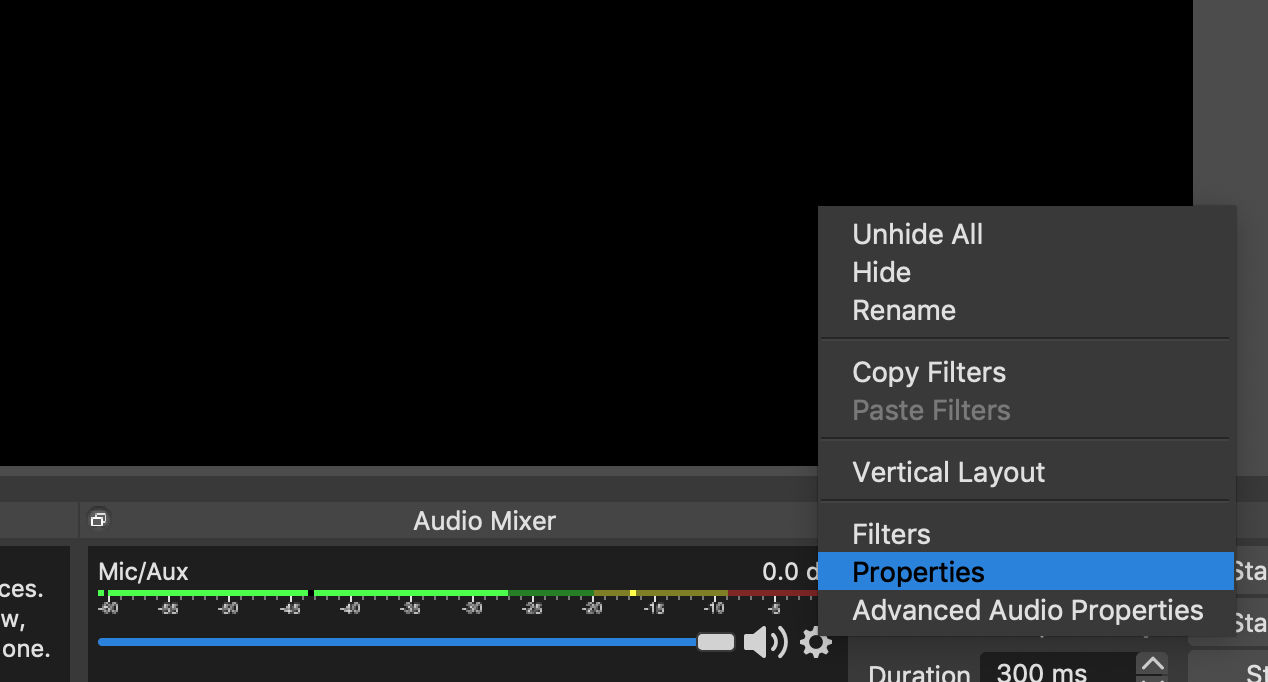 Click the dropdown menu next to Device, and select your audio interface. This example uses a Scarlett USB Interface so 'Focusrite USB' is selected as the device.

Once you have set your audio device in the properties you can then exit that window and navigate to the Advanced Audio Properties tab from the Settings menu.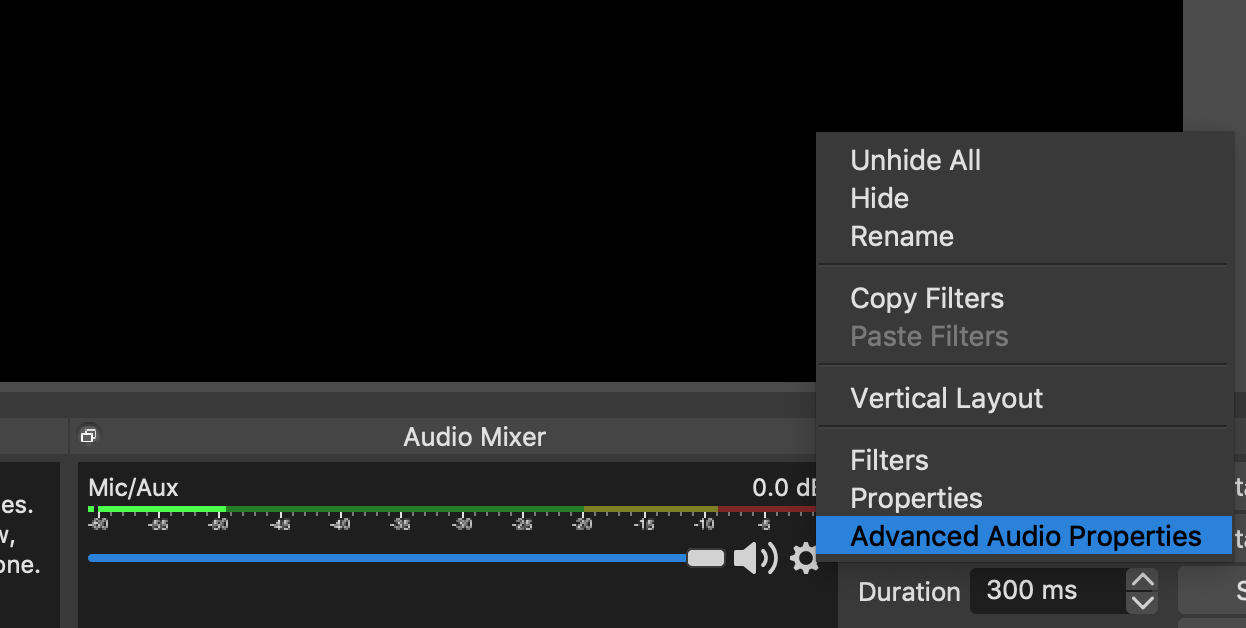 As OBS does not support multichannel ASIO driver types, it will only be able to receive audio from the first two inputs of an audio device, so you will need to ensure that you connect your microphone/instrument to Input 1 or 2.
Please make sure you have the mono setting ticked in the advanced audio properties. This will ensure that audio is heard by your audience on both sides of their headphones/speakers.

Adding Sources
From the Sources menu, click the + symbol to add a new Source.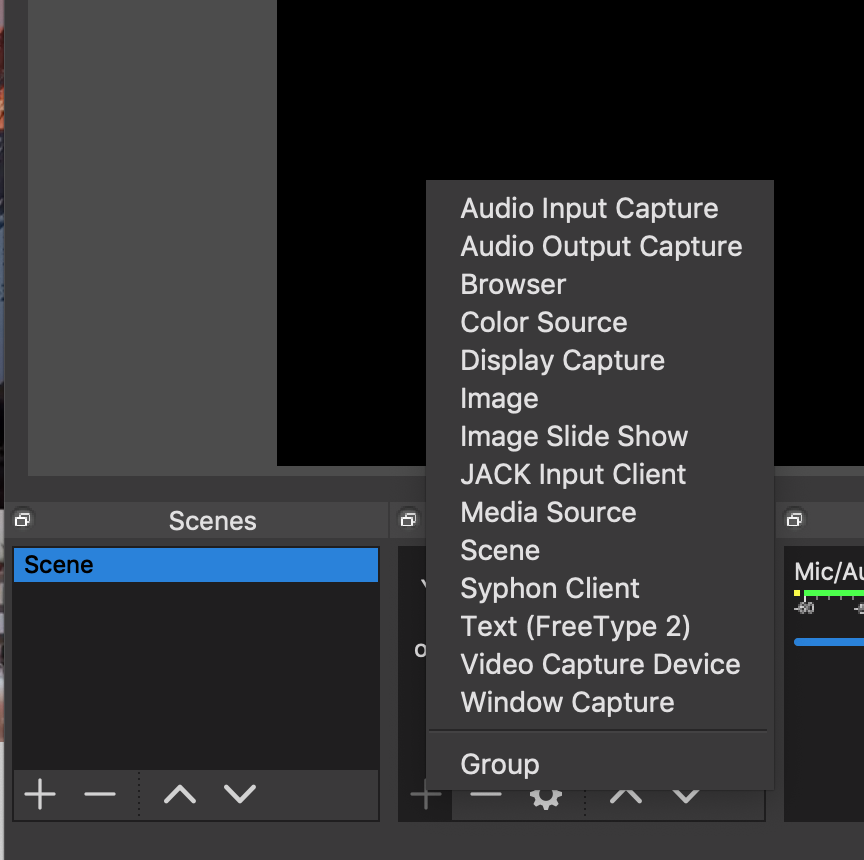 You can then add your incoming audio from your audio interface to the Sources so that your audience can hear you. Please select Audio Input Capture from the Source menu, select Add Existing and the Mic/Aux channel, and click OK.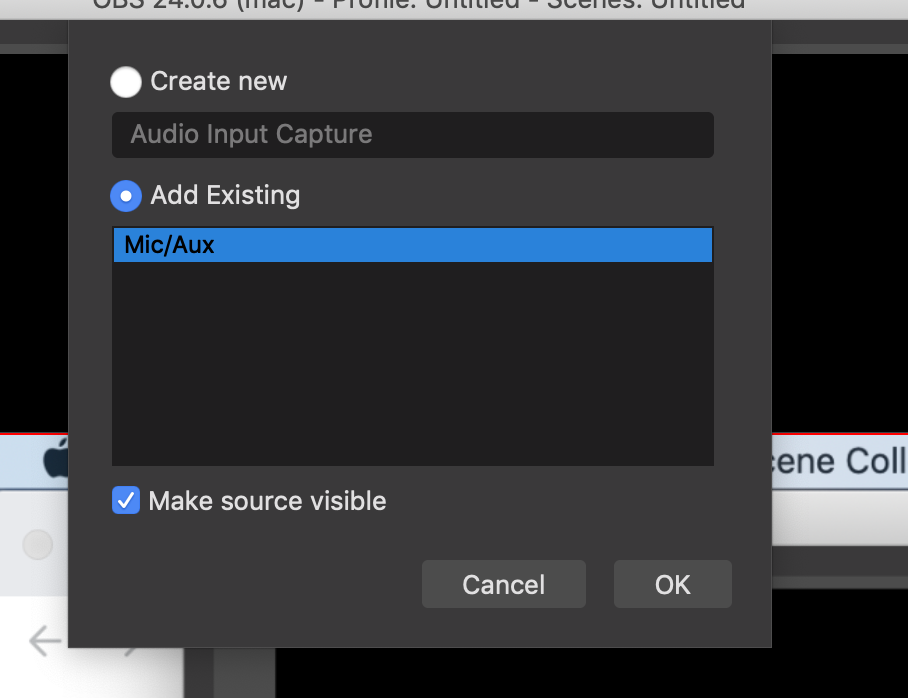 After this, you can add other Sources if you wish. Display Capture allows you to show your audience what is happening on your screen which may be helpful when broadcasting things like tutorials. Video Capture Device allows your audience to view the feed from a webcam.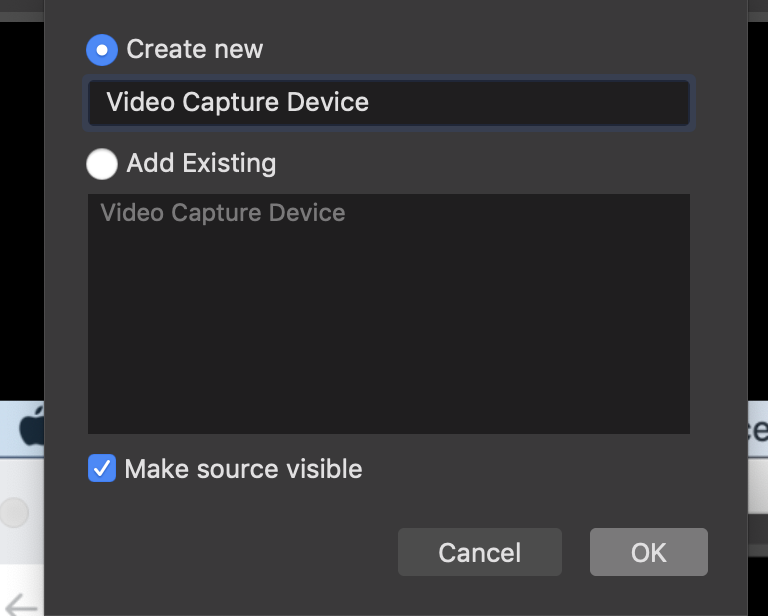 Once this is set up, you will then be able to broadcast both your webcam, computer screen and incoming audio from your audio interface.
Sharing audio from your computer
There are a couple of ways you can route audio playing on your Windows computer into OBS, and the method you choose largely depends on which interface you have and how many inputs you're looking to use.
Method 1
Use the Desktop Audio setting in OBS. Similar to the above, navigate to Audio Mixer > Desktop Audio > Click the Settings button (small gear cog symbol) > Properties. Select your audio interface as the Device. Any audio you play on the computer should then be heard on the stream.
Method 2
Use a ¼-inch jack-to-jack cable to connect a line output on your audio interface directly to a line input on the interface to create a loopback mix. This method is better suited to our larger audio interfaces, where you have spare outputs/inputs you can utilise. It allows you to create separate mixes of audio for what you hear in your headphones/speakers and what the audience is hearing, which is explained in the below articles.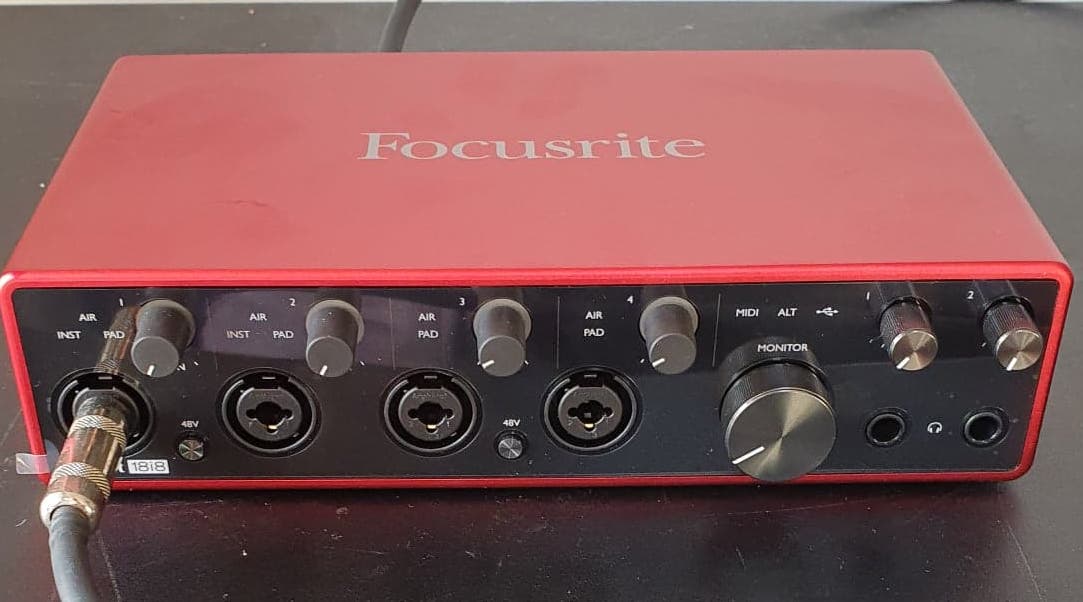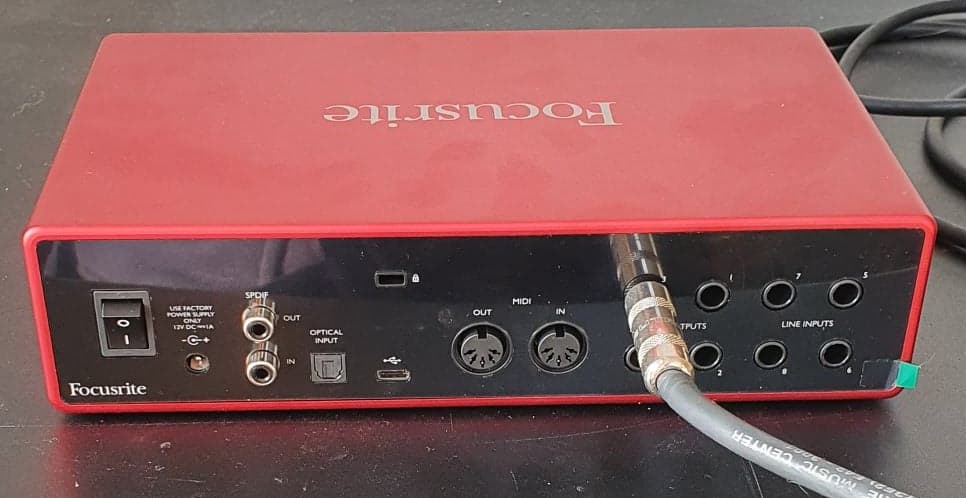 Focusrite Interfaces that use Focusrite Control: How to create a Mix suitable for Video Calls, Conferencing, and Lesson Calls/ for Scarlett 2nd/3rd Gen or Clarett
Focusrite interfaces that use Scarlett/Saffire Mix Control: How to create a Mix suitable for Video Calls, Conferencing, and Lesson Calls/ for 1st Gen Scarlett or Saffire
Streaming
Once you have set up OBS, you can then live stream directly to your chosen platform by going to Preferences > Stream and entering your Stream Key. An example of how to do this with Facebook Live can be found below.
obsproject.com/forum/resources/how-to-stream-to-facebook-live.391
Note Audio/Video Sync Issues
If you notice that your audio is not syncing up with your video, you may need to apply a sync offset to synchronise them in the Advanced Audio Properties. You can adjust the Sync Offset value in milliseconds. The exact value you set depends on how your computer is processing the audio and video, so you will have to experiment in order to find the right value.