This applies to all interfaces
Ground Hum/Noise Explanation
Hum or noise heard in your monitor speakers or captured on your recordings can sometimes be caused by grounding issues. By grounding issues, we mean that there is either:
No path to ground, or,
Multiple paths to 'different' grounds can cause a 'ground loop'
An electronic circuit should always have a common "ground". This could be a physical connection to the earth at 0V or a floating ground that can either be 0V or a known voltage reference level. For an in-depth explanation, please see this
article
.
When there is a lack of reference ground or an unsuitable reference ground, the circuit will be more likely to pick up electrical interference from the atmosphere.
A ground loop occurs when there are multiple paths to ground between two or more pieces of equipment. These paths create a loop that causes electrical interference
, or
unwanted current through a conductor.
Both of these issues can often cause unwanted audible effects that include:
A constant low-frequency buzz

A hum through your audio equipment

Glitches in audio that occur with mouse movement or hard-disk activity
Diagnosing & Fixing
Ground hum/noise happens for a number of reasons; the list below shows the potential causes of ground hum with audio interfaces and how you can solve them. There are also useful links at the bottom of the article with more information.

Try a Different Computer/Location
It could be an issue with the computer or the building you're in. Always try a different location or computer to see if this makes a difference. This will not solve the problem, but it can help narrow down the ground hum source.
If you find the issue does not occur in a different building, poor electric wiring and/or other electronic devices in the same building could be the source of the problem.
If the problem doesn't occur with another computer, it may be the case that the wiring in the computer's power supply is not suitable or the components in the computer are generating unwanted noise. Make sure you are using a power supply that has been approved or made by the manufacturer of your computer.
If you're using a laptop, you may find that the hum/noise stops when the laptop's power cable is disconnected, which would rule out the components in the laptop causing the issue and would suggest it's being caused by the power supply or electric wiring in your building instead.
Use Balanced Connections
Often, using balanced cables* can reduce the likelihood of hearing ground hum/noise through your monitor speakers.
All ¼" jack line outputs on Focusrite interfaces are balanced, which means you can use a balanced (TRS) jack-to-jack cable or a balanced (TRS) jack-to-XLR cable to connect your monitors to your interface. The connection will only be balanced if the monitor speakers you're using also have balanced inputs, so it's a good idea to check the manual for the monitors.
If the ground hum can be heard in your headphones connected to the interface and in your monitors when you use balanced cables, and you are unable to find the source of the ground loop in your setup:
You can get ground loop isolators such as the ART Cleanbox that work to prevent audible ground hum/noise.
*For further information please see this article:
DI Boxes
If you're getting unwanted hum or noise when recording unbalanced sources (for example, guitars) you can use a DI box to try to reduce the hum. A DI box converts an unbalanced signal into a balanced signal. There are lots of DI boxes on the market, but we recommend trying one with a ground lift switch. For longer cable runs, a DI box that includes a transformer can reduce the chance of noise entering the recording further.
Typically, DI boxes have a ¼-inch jack input and an XLR output. Therefore, you would need to connect your unbalanced source to the input and use an XLR cable to connect the output to the XLR input of your Focusrite audio interface.
For more information about DI boxes, see this article.
Other Equipment
If you have several audio devices in your setup, one device could cause a second ground path which would cause a ground loop hum.
To narrow down which device is the cause, set up your system and physically disconnect each device, one by one, to see when the noise stops.
You can then work out which device is causing the problem and focus on solving the issue with that particular device. Avoid Placing Audio CablesNext to Other Equipment
Other high-powered equipment and cables can cause noise to enter your audio cables.
Sources of noisy cables can include:
Computer hardware,

mains cables, power supplies, internal components

Lights

, if you have lighting cables alongside audio cables this can cause problems with noise.

Power amplifiers, monitor amps, guitar amps,

or anything particularly higher power could

introduce

noise.
Use Shorter Audio Cables
Longer cables pick up more noise, this is often in very long runs, but it is often sensible and safer to use the shortest practical cable length.
Uncoil Long Audio Cables
Cable coils form an electrical inductor that can pick up noise. This can transfer noise to your audio signals if you have a noisy electromagnetic source nearby (computer, lights, etc.).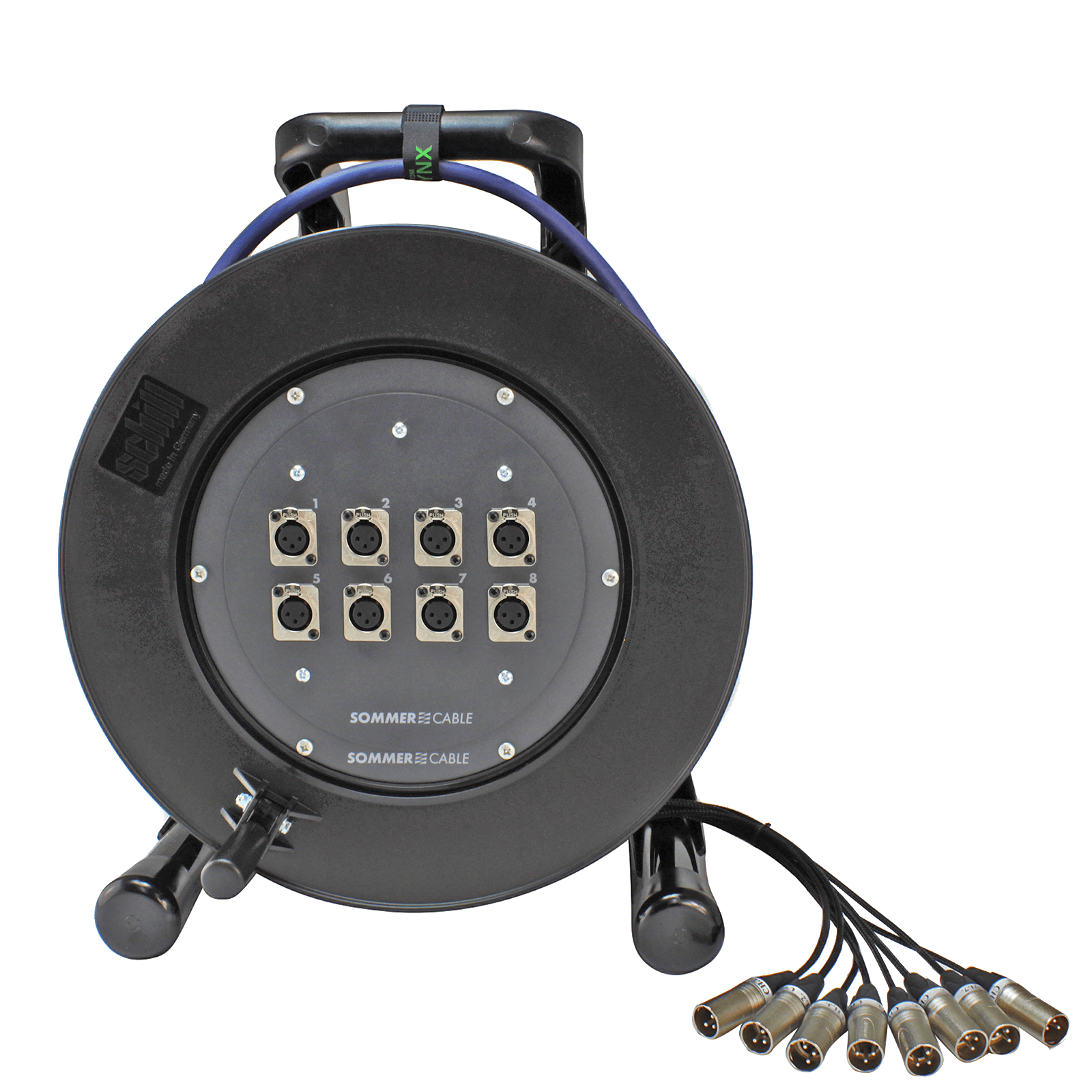 Avoid Wool Jumpers
Wool and other similar fabrics build up static electricity (static). When enough static builds up, this can result in noise and discharges into your interface or other equipment.
Avoid having similar material carpets, rugs, blinds, curtains, etc around. We test all our devices thoroughly against static, but, in more unusual situations, static can build up to a few thousand volts before discharging a spark. This can then damage equipment.
Remove Socks
Potentially ridiculous-sounding but a 'floating'* human body as an antenna can transfer hum to an unbalanced setup.
You can remove your socks to reduce the resistance between your skin and the ground reference. This provides a path for electrons to flow and stops noise from transferring to your system. This noise can commonly be found on guitar pickups✝.
*Electrically speaking
✝ More information on different causes of noise whilst recording guitar can be found in the useful links section at the bottom of this article.
Use a Room with a Ground Connection
Some houses are built with only a Neutral connection and no ground. US/EU plugs have just two prongs because of this. It's very rare, but in cases like this, there might be no solution but to rewire the house.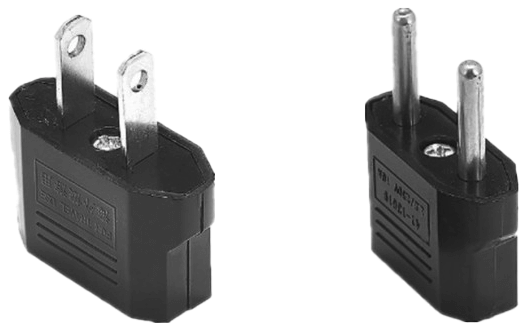 Maybe

Ground

Noise Isn't a Problem
It is possible the noise is within specification. Active monitors will hum at a low level due to their power amps, or it could be a noisy microphone/cable.
Make sure you rule all these possibilities out.

Bus Powered Interfaces
Bus-powered interfaces are the most susceptible to noise and hum because they are entirely reliant on a computer to power them. Bus-powered refers to interfaces that just have a USB cable and no mains power cable.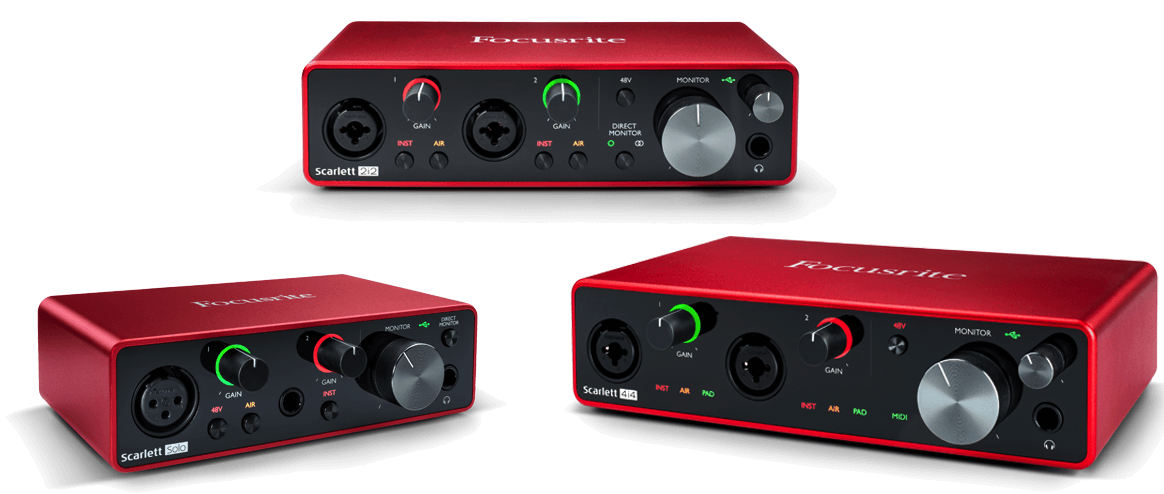 Try a Different

USB

Cable
Issues with USB cable screens can cause issues. A great first step is to test a different USB cable. Most electronic devices use similar USB cables to audio interfaces. For example, your printer, phone, camera or other USB devices may share the same type of cable.
Make sure the Computer's P

ower Supply

is Official and not a 3rd party product
Bus-powered interfaces receive their power from the computer. The interface cannot resolve noise if the bus power is noisy due to a third-party laptop power supply. This is more noticeable on laptops.
Try a Mains

-

Powered USB Hub
Using a mains-powered USB hub to separate the computer bus power from the interface can help if the computer is the source of the noise. However, in some instances, this can cause other issues with audio interfaces.
Test

the

Laptop on Battery Only
This creates an entirely floating setup, with no path to ground except through the user. If this is quiet, the source of the problem is from the laptop PSU or the ground in the house.
Mains-Powered Interfaces
As mains-powered interfaces have a separate power source, they tend to be less prone to picking up noise as a result of grounding issues. However, this can cause problems when different ground references combine.
Power the Interface and Computer

from

the same source
Connect your computer, interface and speakers to the same power outlet. This can be the same wall socket or a multi-way extension cable.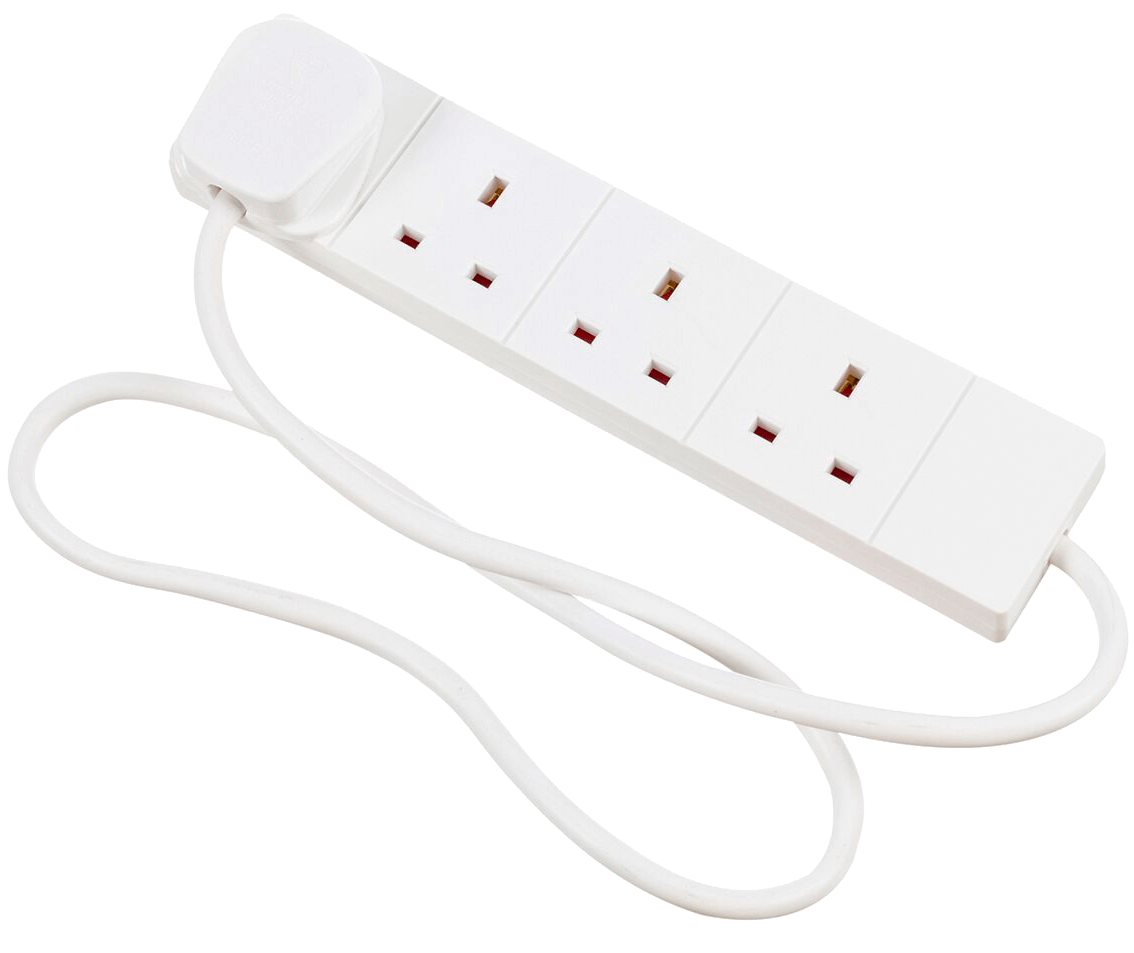 Use a Power Conditioner
If there are many pieces of equipment, a power conditioner can filter the mains power for noise and give a solid ground connection. This is an expensive option, however. Furman power conditioners tend to be what we'd suggest. This could also help if the noisy device is the computer.

Check the Mains Utility Voltage is high enough
Some countries' mains utility voltage is low in places. This can result in the interface running hotter or losing the interface's operation. This will often result in many other problems before noise but check this anyway.
Modern Focusrite devices can work from a minimum of 100V.
Useful Links:
Bill Whitlock - Understanding, Finding & Eliminating Ground Loops
Sweetwater - Solving Guitar Noise, Buzz and Hum
Native Instruments - How to Resolve Ground Loop Issues (Hum or Buzzing Noises)