Ableton Live Lite 10
Ableton Live Lite 10 is included with some of our products.
Please follow this guide if you are having any problems installing and activating it.
1. Register your Focusrite product: https://customer.focusrite.com/en/register/product
this will place an Ableton Live Lite activation code into your 'My Software' section in your Focusrite.com account.

2. Click on the 'Click your code to redeem' link which will take you to the downloads page on the Ableton Website below https://www.ableton.com/en/products/live-lite/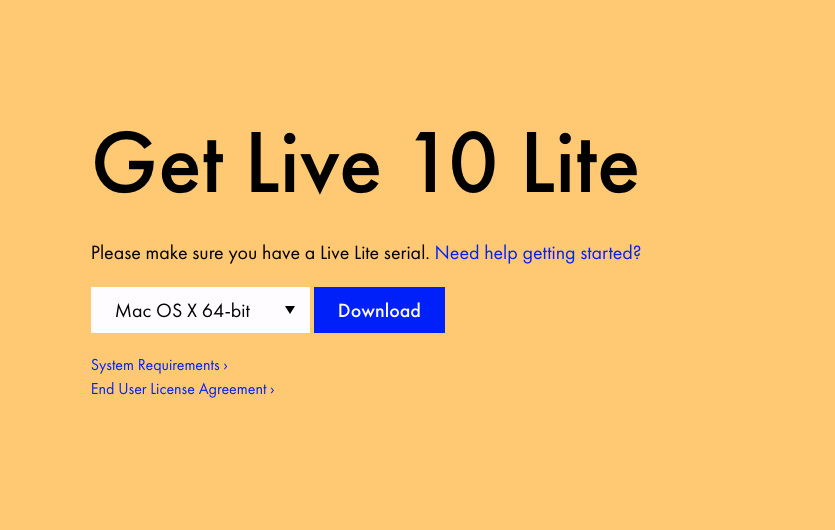 3. Select your operating system and click the blue Download button.
4. While that is downloading, create an Ableton account. https://www.ableton.com/en/login/?next=/en/login/?next=/en/account/
5. Find the downloaded Ableton Live Lite 10 file in your 'Downloads' folder. Once the zip file has downloaded, double-click on it to run the installer which is the Setup Icon, (or a different folder if you specified a download location) and then double-click it to run it.
6. After installation is complete, open Ableton Live Lite 10. Click on the 'Authorize on Ableton.com' button and follow the instructions to authorize the program online.
7. Enter the corresponding activation code from your Focusrite.com account, then click Submit.
8. You have successfully authorized Ableton and can connect & configure your interface.
*If you do not have an internet connection on the computer that you are installing Ableton Live Lite 10 on, you will need to log in to your Ableton.com account on a different computer and then select the 'Authorise Offline' option from your account. Refer to the screenshot below.

If you encounter any problems please contact Technical Support