The iTrack One Pre is capable of supplying phantom power to most condenser microphones. When a condenser microphone has been connected via a standard XLR to XLR cable and the 48v switch has been turned on, the LED next to this switch will light up green.
If this LED goes red, it means that the mic requires slightly more power. In this case, the iTrack One Pre can be connected to a household USB charger via the 'Power' connection using the supplied USB cable.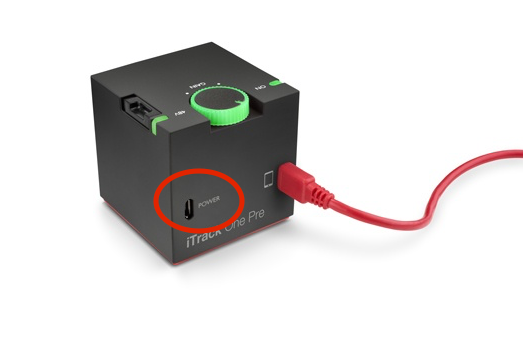 A sufficient level of power will now be sent to the mic. This will be confirmed by 48v LED turning green.