Applies to: All Products
To add your Loopmasters samples folder to Live, first download the Loopmasters samples from your Focusrite account and save it to a memorable location on your computer (e.g. documents).

Once downloaded, open Live and click the 'Add folder' button in the places section: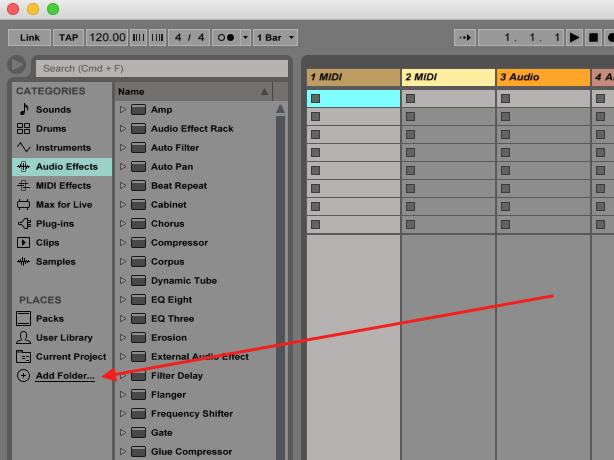 When you select 'Add Folder', you will see a file browser appear.

Locate the Loopmasters file (saved to your memorable location), select it and then click 'Open'.
The Loopmasters file will now appear in the Abeton 'Places' section.