Applies to: Scarlett 2nd and 3rd Gen, Clarett USB, Clarett+
When using a sample rate of 176.4 kHz or 192 kHz you will see the message indicated in the screenshot below if you try to assign a Custom Mix to any outputs - this is entirely normal behaviour.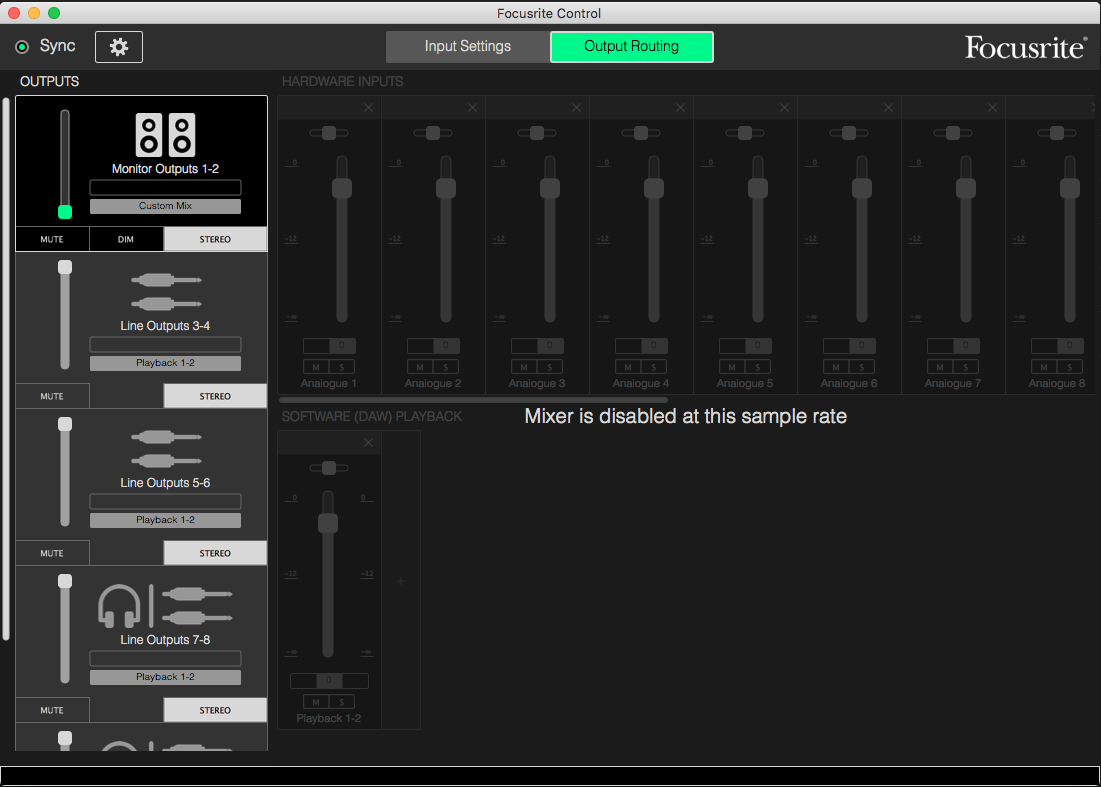 Although you will not be able to monitor a Custom Mix, you will still be able to route Hardware Inputs or Software Playback channels directly to the outputs. By default, the master output of your DAW will likely be on Playback 1-2 and you can route this to the outputs your speakers/headphones are connected to instead.