This applies to all interfaces
In the following example, we are using Ableton 11 and a Clarett 8Pre USB.
First, make sure your Focusrite interface is selected as the audio device for Ableton:
Mac - Select: Live > Preferences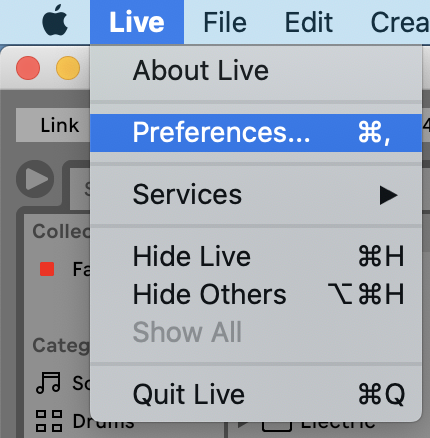 Windows - Select: Options > Preferences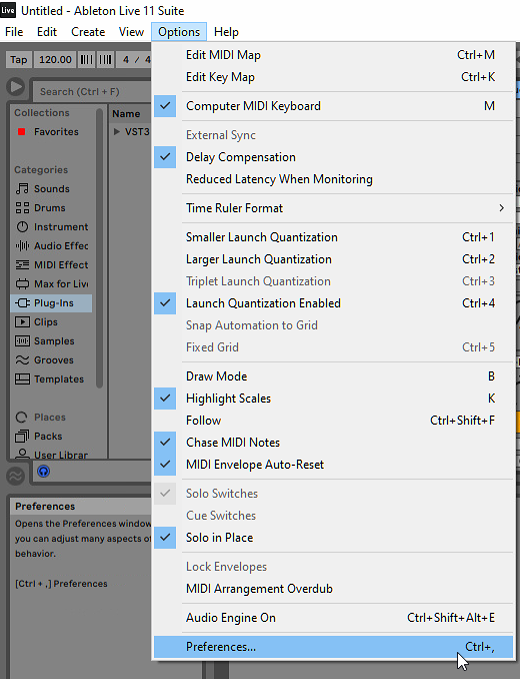 In your Preferences window select Audio.
Mac:
Audio Input Device: Name of your Focusrite interface
Audio Output Device: Name of your Focusrite interface


Windows:
Driver Type: ASIO
Audio Device: Focusrite USB Audio
If you are using a Clarett Thunderbolt the audio device will show as Focusrite Thunderbolt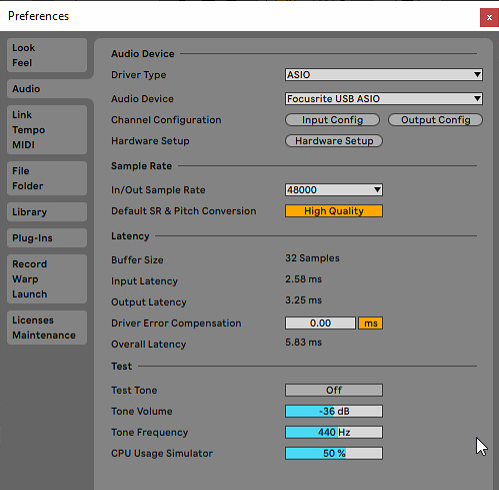 In the Audio Preferences window, you can also enable all of your inputs/output on your interface, see this article on how to do this - Why can't I see all the inputs/outputs of my Focusrite interface in my recording software?
Then set up your channel to record, select Arrangement View (3 horizontal lines) in the top right: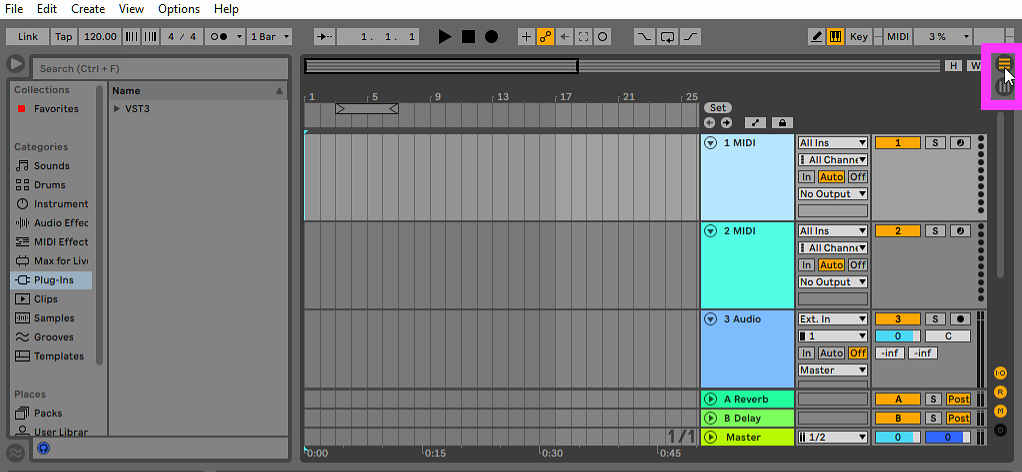 Now on an Audio track select the input you want to use on the interface: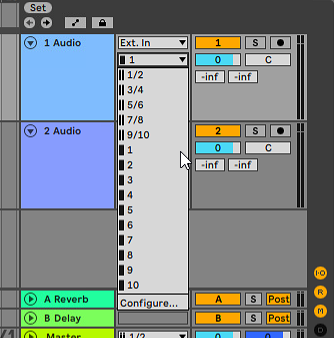 Then click on the Arm Recording button to allow recording on this Audio track:

Click the Record button to begin recording, click the stop button once to end recording, and press stop a second time to bring the play head cursor to the beginning of the track. Click play to hear what you have recorded.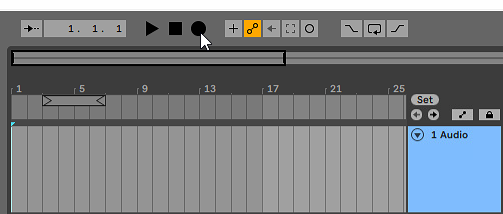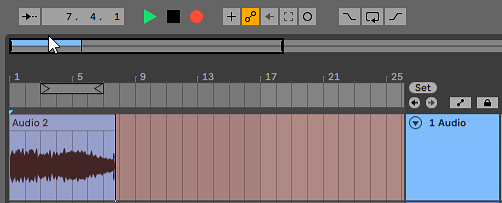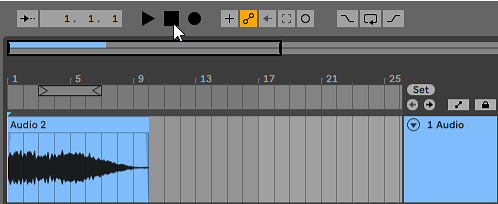 If you want to export your audio or Ableton Project as an audio file select File > Export Audio: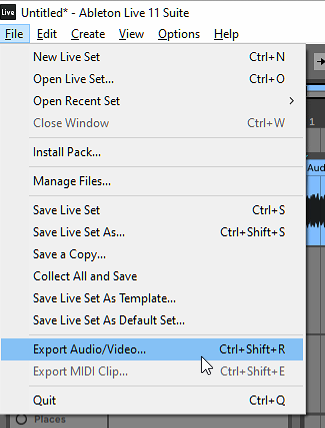 For the Audio file to be the full Ableton Project select the Render track as Master, if you want to export a single channel/track select the track instead.
The Render length is where the render will begin and end. Then select if you want MP3 or WAV and press export.