Every user with a Scarlett (Solo, 2i2, 2i4, 4i4, 6i6, 8i6, 18i8, 18i20, 8i6, 18i6) Saffire (Pro 14, 24, 24DSP, 26, 40, Liquid 56, 6 USB) interface, Clarett or Forte registered to their user account will have an activation code for the Red Plug-In Suite. This code is stored in the My Software tab under Red Plug-In suite. Please see the screenshots below that show this.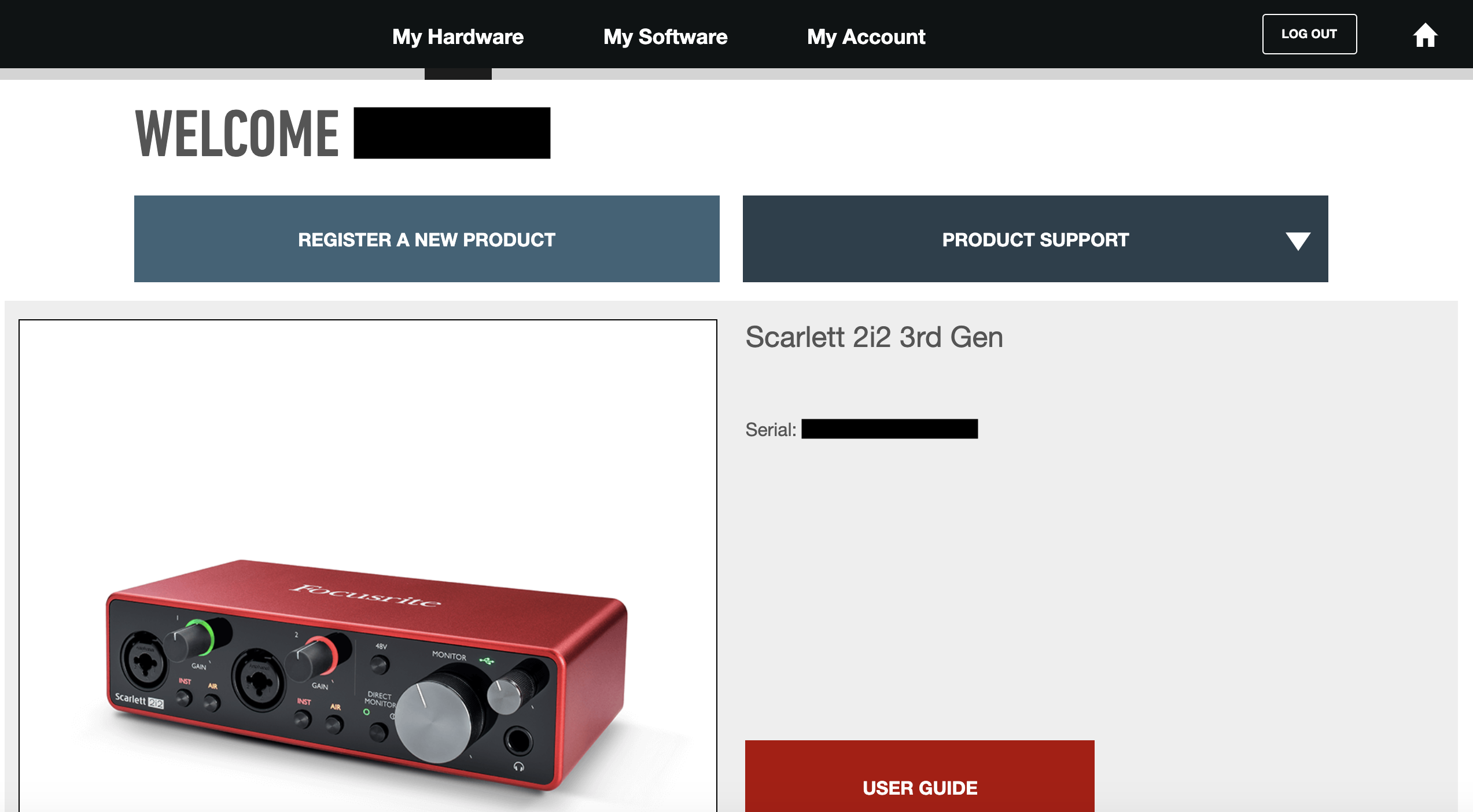 Select Audio FX at the top of the page.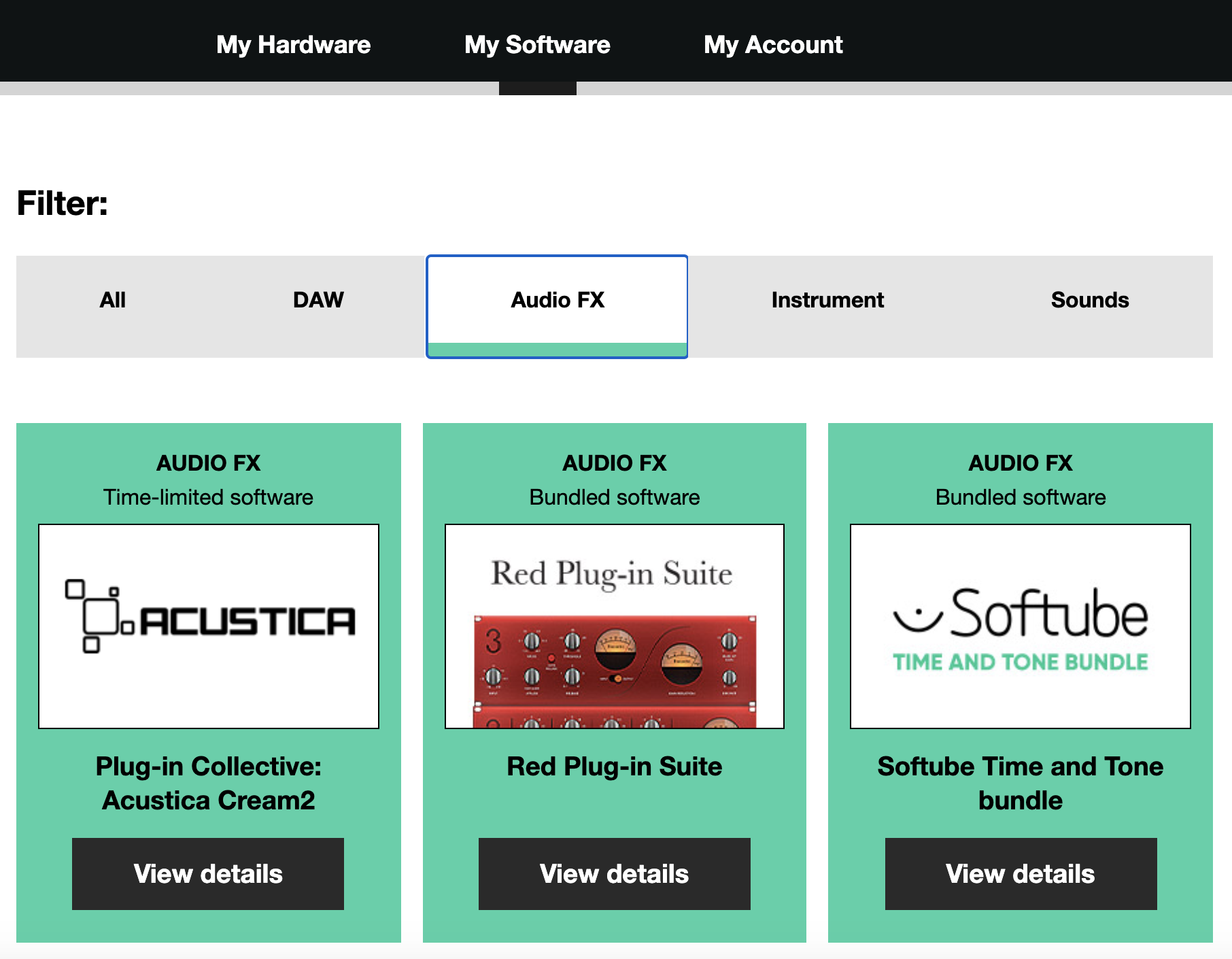 Now click View Details and scroll down the page to find your activation code and instructions on how to download the Red Plug-in Suite.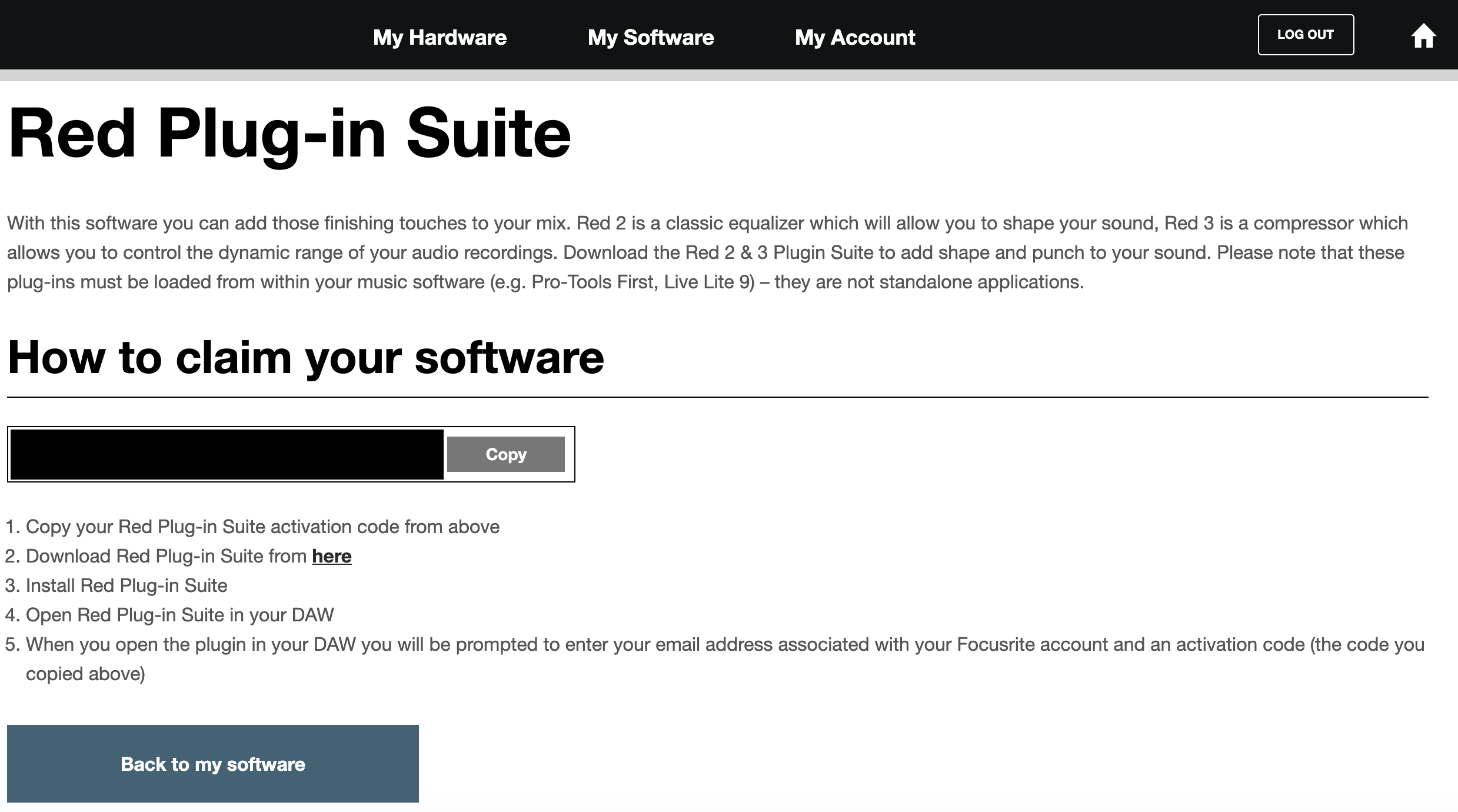 Further instructions can also be found in this article - How to Activate and Install the Red Plugin Suite
If you need any further assistance please contact us here.