Every user with a Scarlett (Solo, 2i2, 2i4, 4i4, 6i6, 8i6, 18i8, 18i20, 8i6, 18i6) Saffire (Pro 14, 24, 24DSP, 26, 40, Liquid 56, 6 USB) interface, Clarett or Forte registered to their user account will have an activation code for the Red Plug-In Suite. This code is stored in theRed Plug-In suite banner on your 'My Software' page. Please see the screenshots below that show this.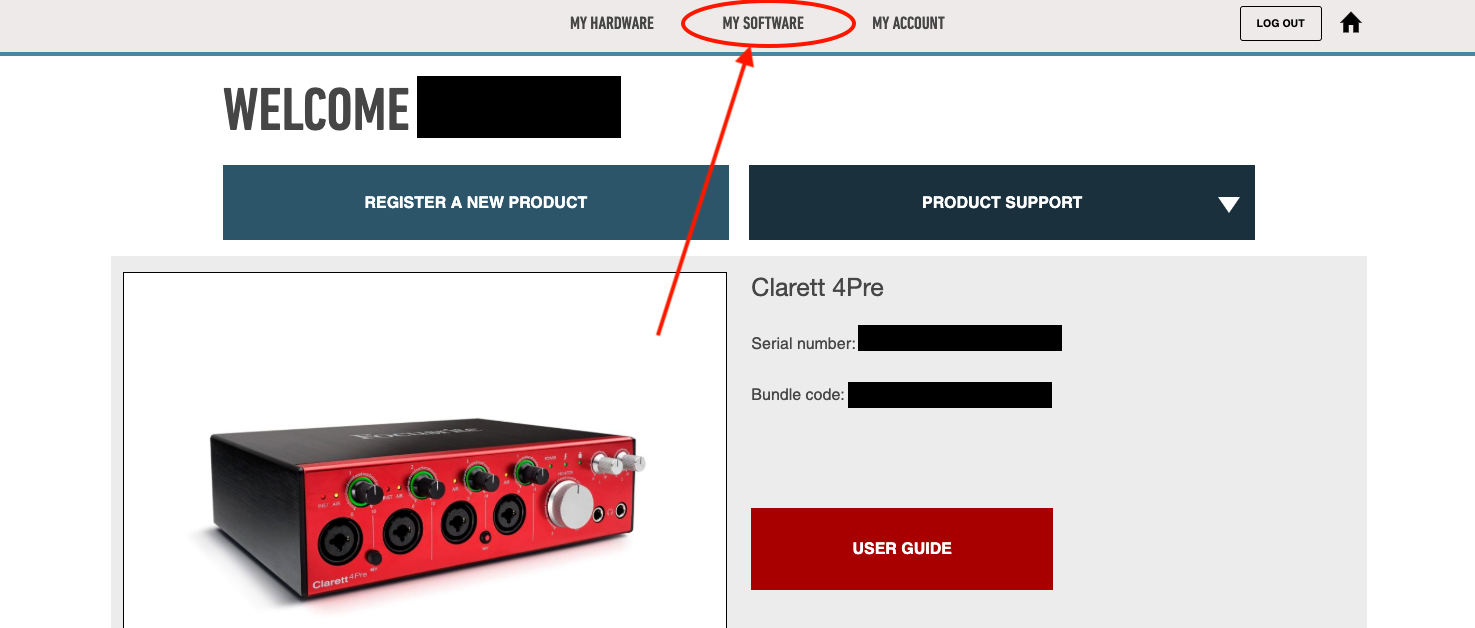 Scroll down your Software page until you come across a red banner that says, 'Red Plugin Suite' and click on the down arrow next to where it says, 'GET RED PLUGIN SUITE'. Then click on 'Click here to redeem' to download the Red Plug-in Suite.

If you need any further assistance please contact us here.