Applies to: All units
All Focusrite 1/4 inch jack inputs and outputs are mono balanced.

Balanced
Balanced cables have two rings on the end of the connector and are often referred to as TRS (Tip, Ring, Sleeve) cables.
Balanced cables are far better at rejecting interference noise than unbalanced cables. This is made possible by the addition of an extra conductor (more information can be found here).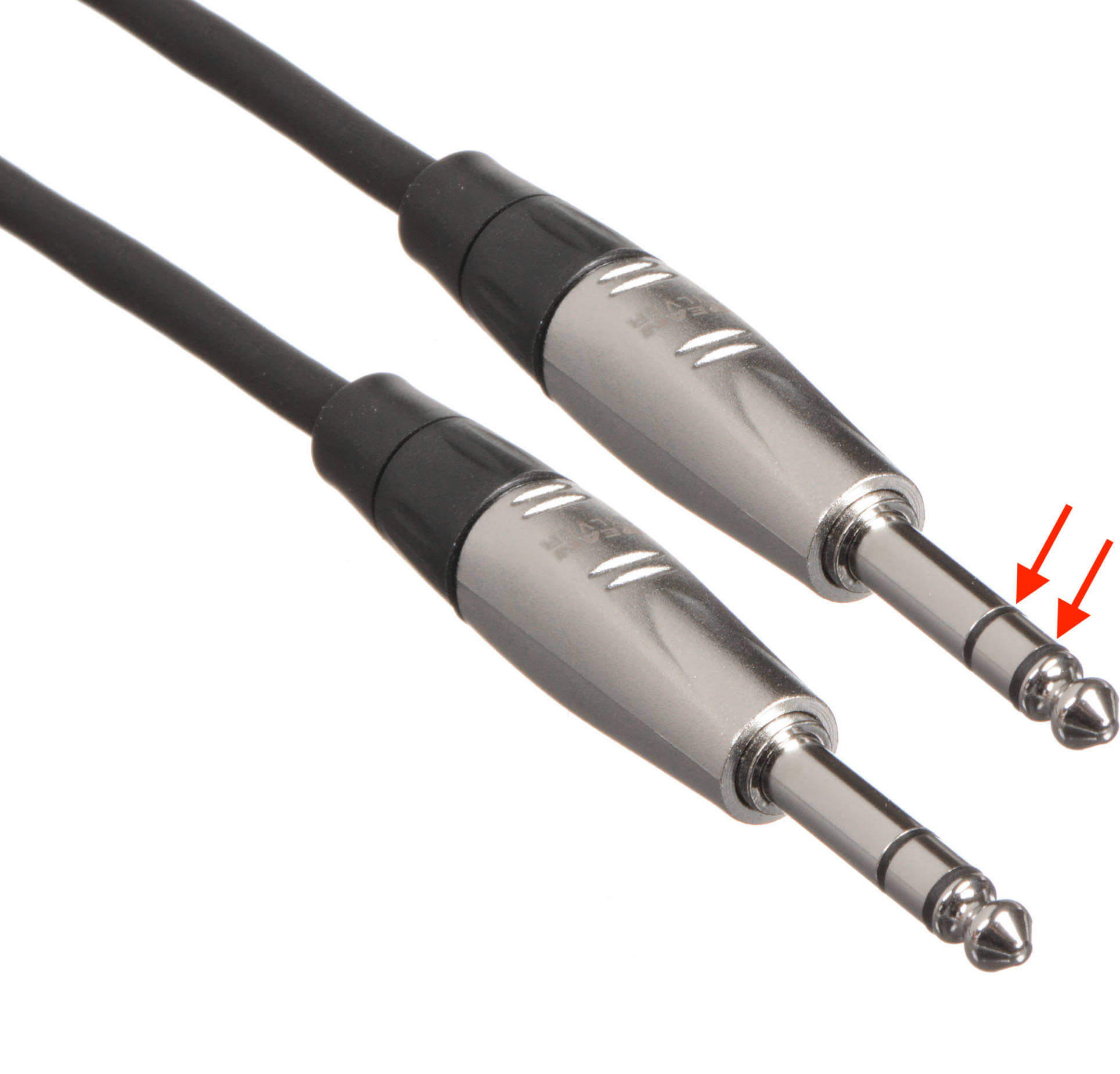 When should I use balanced cables?
You should use balanced cables when connecting to and from equipment with balanced inputs/outputs. For example, if you have a pair of speakers with balanced inputs, you should use a pair of balanced cables to connect from the balanced outputs of your interface to the speakers. This will reduce the likelihood of picking up interference noise when compared to using unbalanced cables in the same setup.
Similarly, if you're using a piece of equipment with a balanced output (such as a mixing console) and you wish to connect that to a balanced input on your interface, you should use a balanced cable.
Equipment that typically features balanced inputs/outputs includes:
Studio monitors & loudspeakers
Synthesisers, electric pianos & keyboards
Rack effects & microphone preamps
Mixing consoles
Unbalanced
Unbalanced cables (mostly used as instrument cables) have a single ring on the end of the connecter and are also referred to as TS cables (Tip, Sleeve).
Unlike Balanced cables, there is only one conductor carrying the signal so interference is not rejected. The 'ground' wire is also not separated inside Unbalanced cables instead it is wrapped around the signal wires as a shield.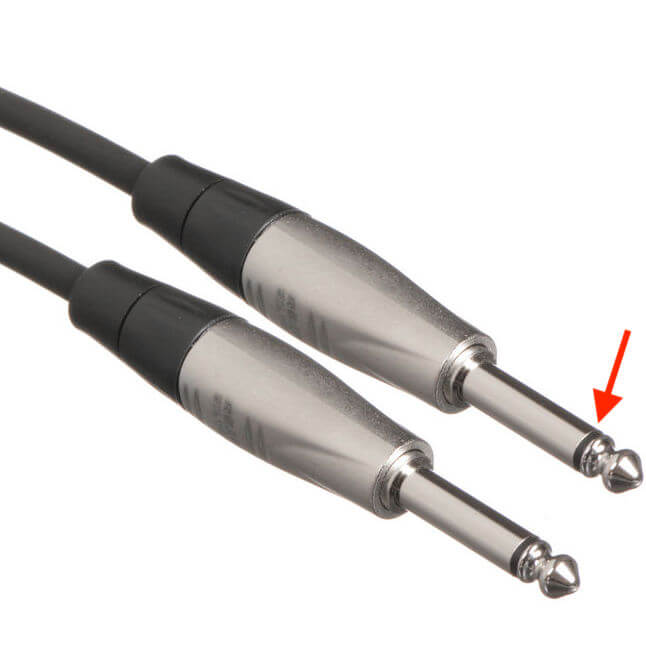 When should I use balanced cables?
The most common use of unbalanced cables is for connecting instruments with pickups to amps, pedals, interfaces or DI boxes. Examples of instruments that would use unbalanced cabling are:
Electric Guitars
Bass Guitars
Electro-Acoustic Guitars (Acoustic guitars with Piezo/soundhole pickups)
Electric Violins/Cellos/Basses
Outputs from guitar effects pedals