Most popular recording apps will have two settings that will have an effect on the latency – i.e the time it takes for the incoming audio signal from the iTrack One Pre to pass into your iOS device > into the recording app and back out via the speaker or headphones.
 These two settings are:
 Sample rate
Whilst 44.1kHz tends to be the most common sample rate audio is recorded at, the iTrack One Pre can record at the following sample rates; 44.1 kHz / 48 kHz / 88.2 kH / 96 kHz.
Many recording apps also support recording at sample rates up to 96kHz. Typically, recording at higher samples rates will result in lower latency.
Buffer size
This value determines how much time is allocated to deal with the incoming / outgoing audio. Therefore, lower buffer sizes allow less time, resulting in lower latency. Higher buffer sizes allow more time, and so will increase time it takes for audio to pass into and out of the setup.
Setting the buffer size and sample rate in some popular recording apps; 
Cubasis sample rate.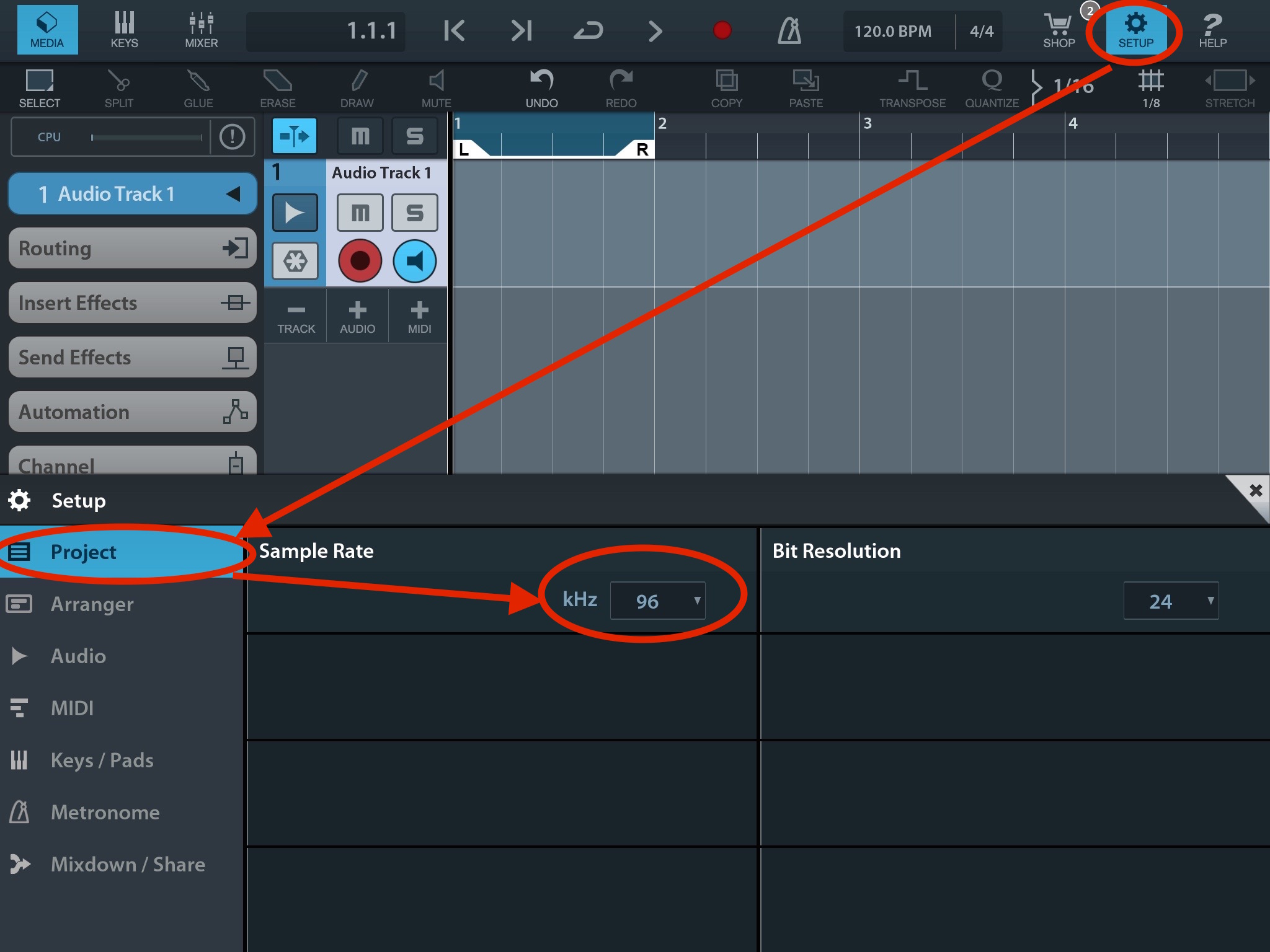 Cubasis buffer size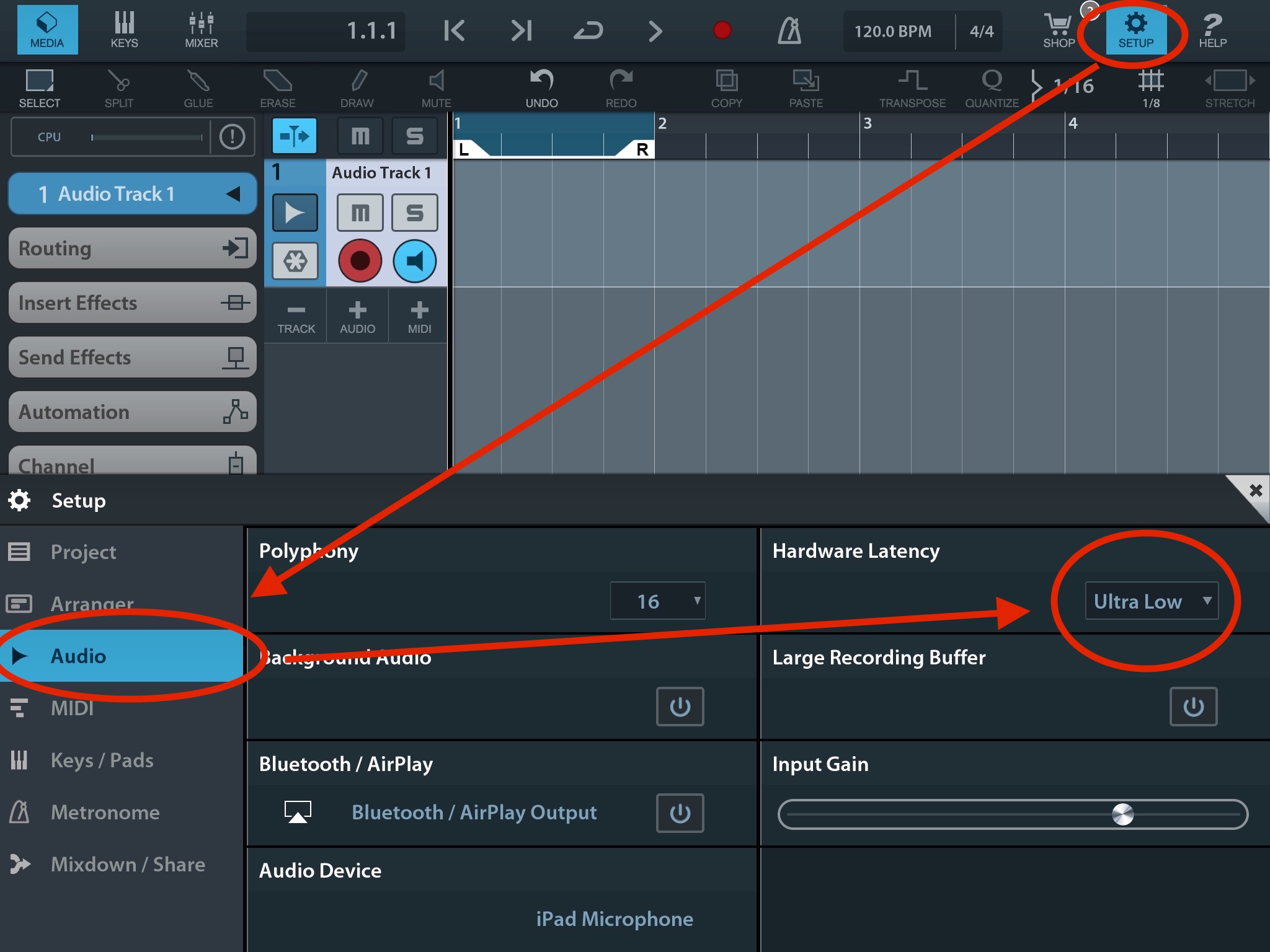 Auria Sample rate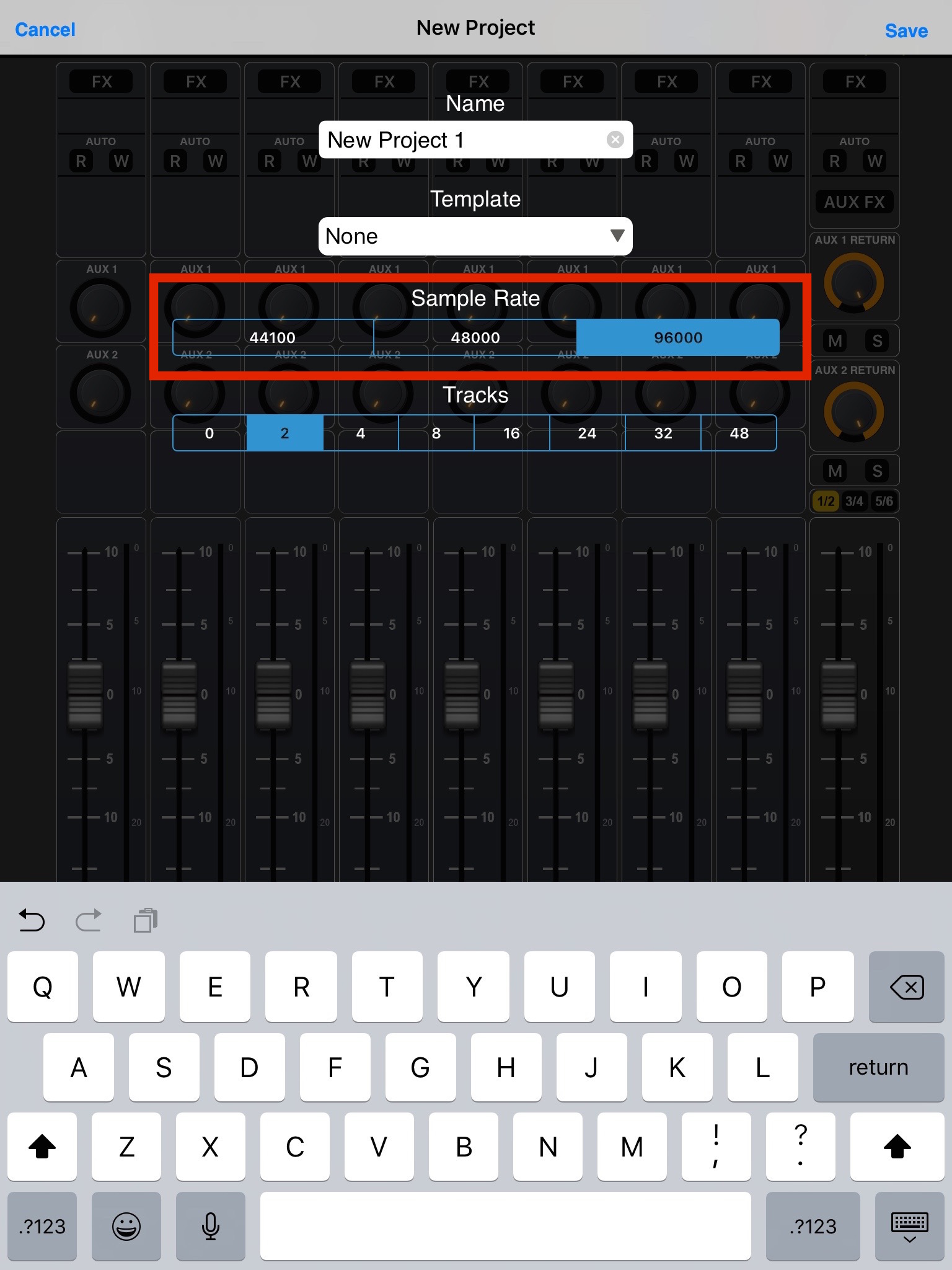 Auria buffer size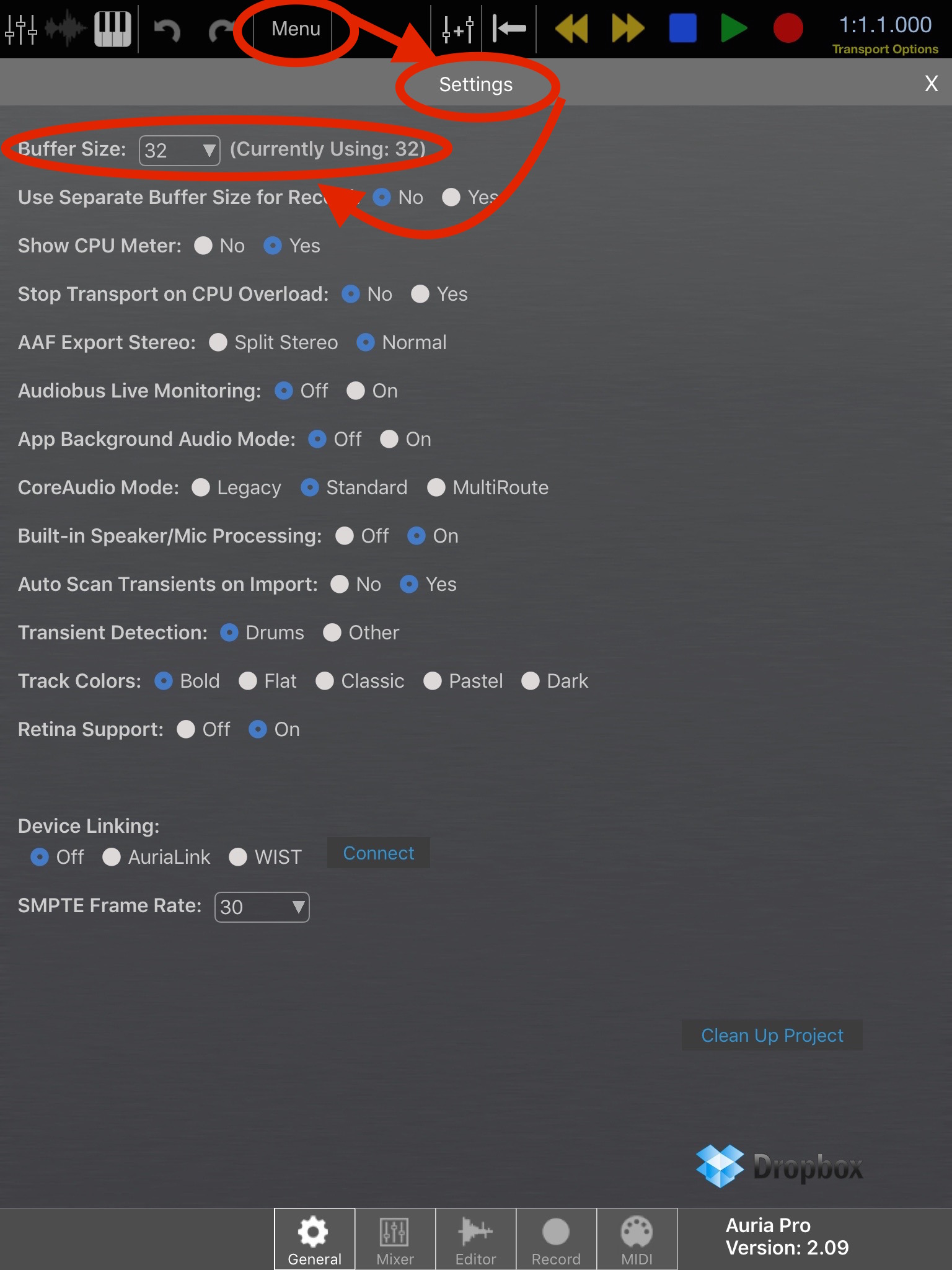 If needed, our Technical Support team can be contacted here