Applies to: Scarlett 2nd, 3rd, and 4th Generation, Clarett USB and Clarett+ Range
Reinstalling the Focusrite software on a Windows system will help to combat any audio issues caused by conflicts with our audio driver. The following steps will help you do a full uninstallation of our software before reinstalling things again.
1. Disconnect the interface from your PC (This will remain disconnected until step 11)
2. Open the Device Manager window
- To access this, you can search 'Device Manager' in the Windows search bar. 
The Device Manager window should look like this: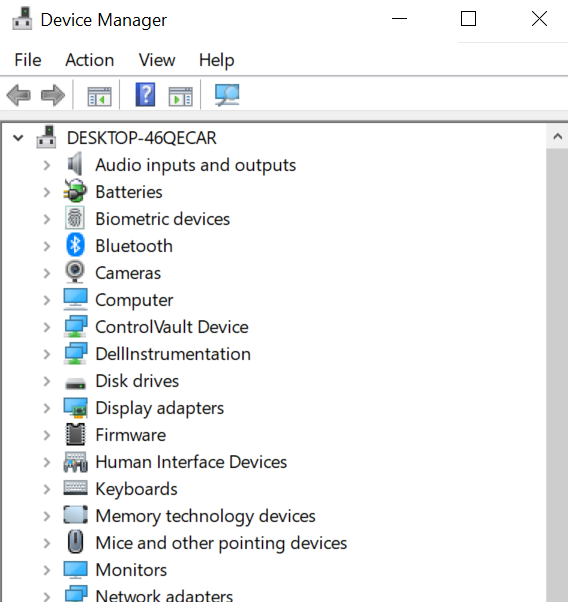 3. Navigate to View > Show Hidden Devices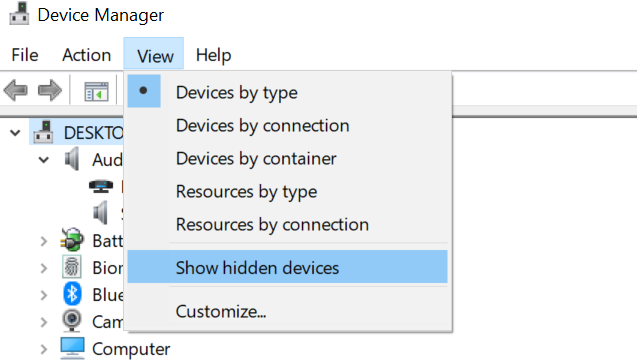 4. Please expand the 'Audio Inputs and Outputs' tab so that the devices are displayed like this: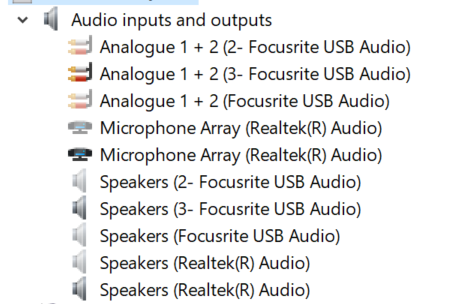 5. Right click and uninstall all Focusrite related icons that are greyed out here. If a driver was installed multiple times, then these icons may have a number listed with them, e.g. (3- Focusrite USB Audio).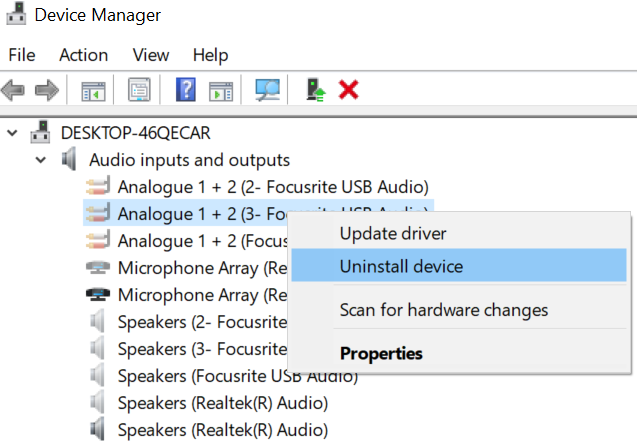 6. Uninstall the greyed out 'Focusrite' devices in the 'Sound, Video, and Game Controllers' tab

7. Now, open your File Manager window and navigate to: This PC > C: Drive > Program Files > Focusrite > Drivers then run the uninstaller from there.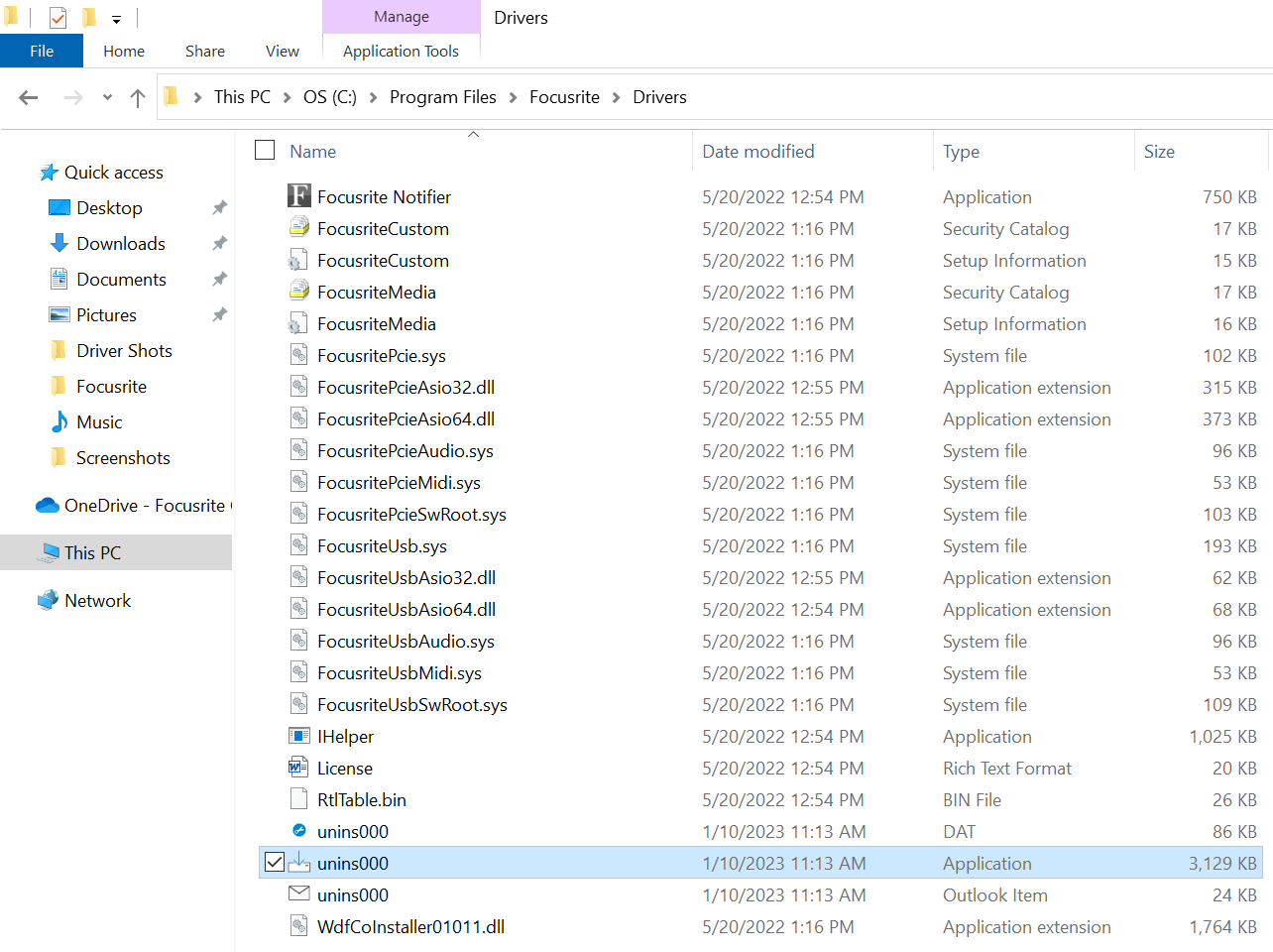 Note that you will need to make sure to close out all other software running in the background that is currently using our driver. 
8. In the same Focusrite folder, navigate to the Focusrite Control subfolder and run the uninstaller from there.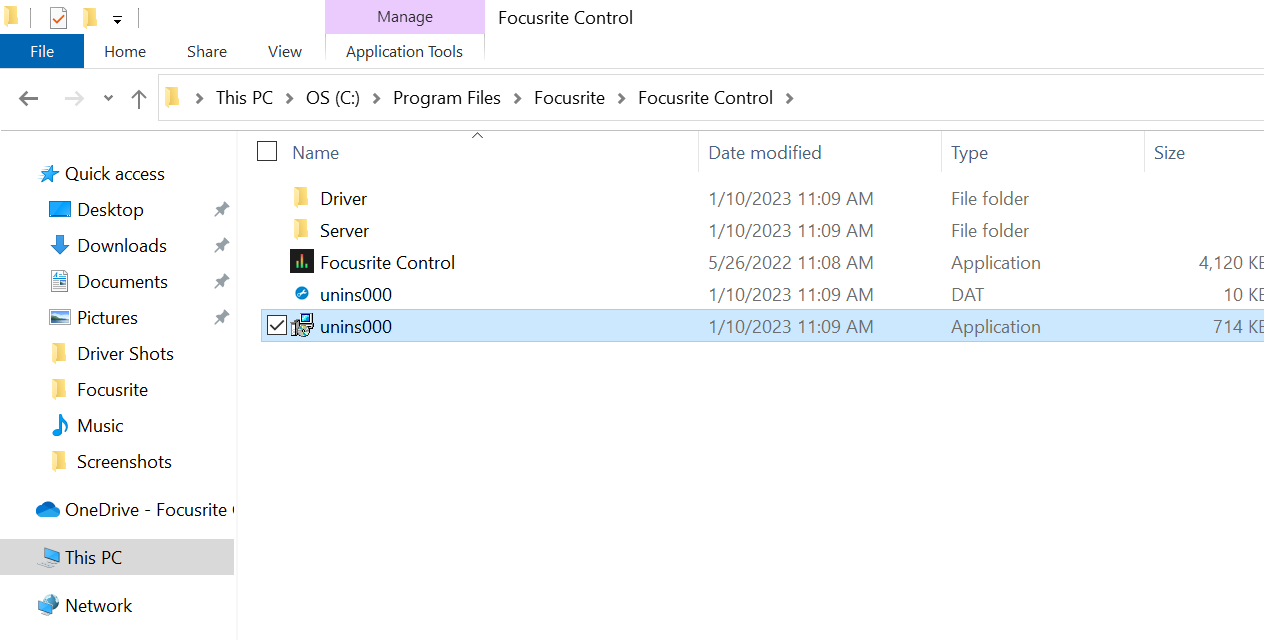 Scarlett 4th Generation users, Focusrite Control 2 will have a similar file path:
9. Once both have been uninstalled, you can move the Focusrite folder to your recycle bin and restart your PC.
10. Download and install the latest version of Focusrite Control from your products download page.  The necessary software can be accessed from here: Focusrite Downloads Page
Please disable any third-party anti-virus before installing the driver
Scarlett Solo/2i2 1st and 2nd Generation units will only require the latest USB driver to be installed
11. Now make sure to restart your PC before connecting your interface to test your issue again.
If you are still experiencing audio issues after following these steps, then please contact our support team.