Applies to: Scarlett, Clarett USB

Open Broadcaster Software (OBS) is a free program that allows you to stream audio and video to online platforms such as Facebook, Twitch.tv, and Youtube.
In this article, you will learn how to setup the audio properties of OBS to work with Focusrite audio interfaces.
When you open OBS, it will look like the screenshot below. In the Mixer section, click the gear icon next to the Mic/Aux channel and select Properties. This will open the audio device menu for OBS.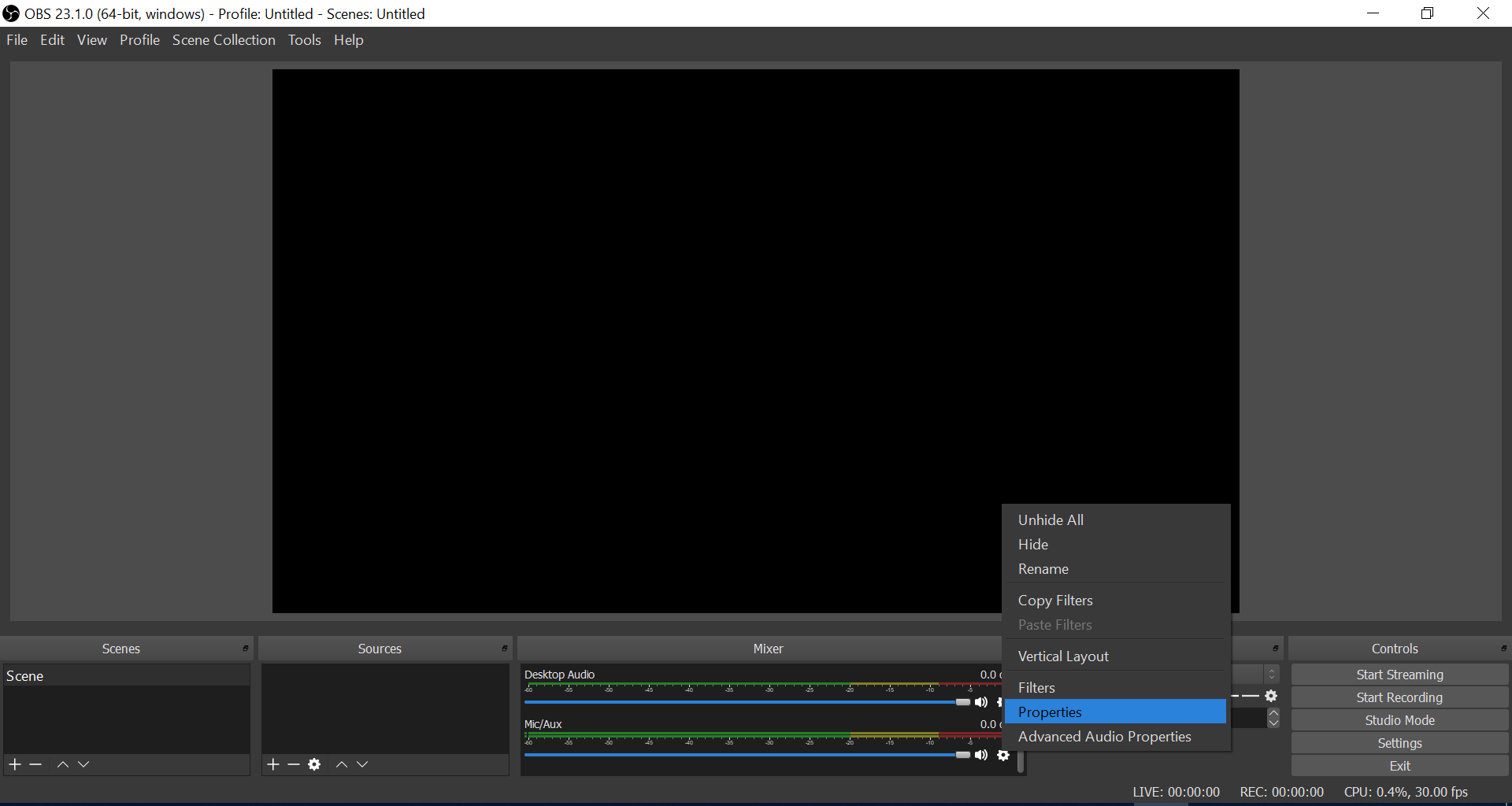 Click the dropdown menu next to Device, and select your interface. In this example, we are using a Scarlett USB Interface and will select Focusrite USB as the device.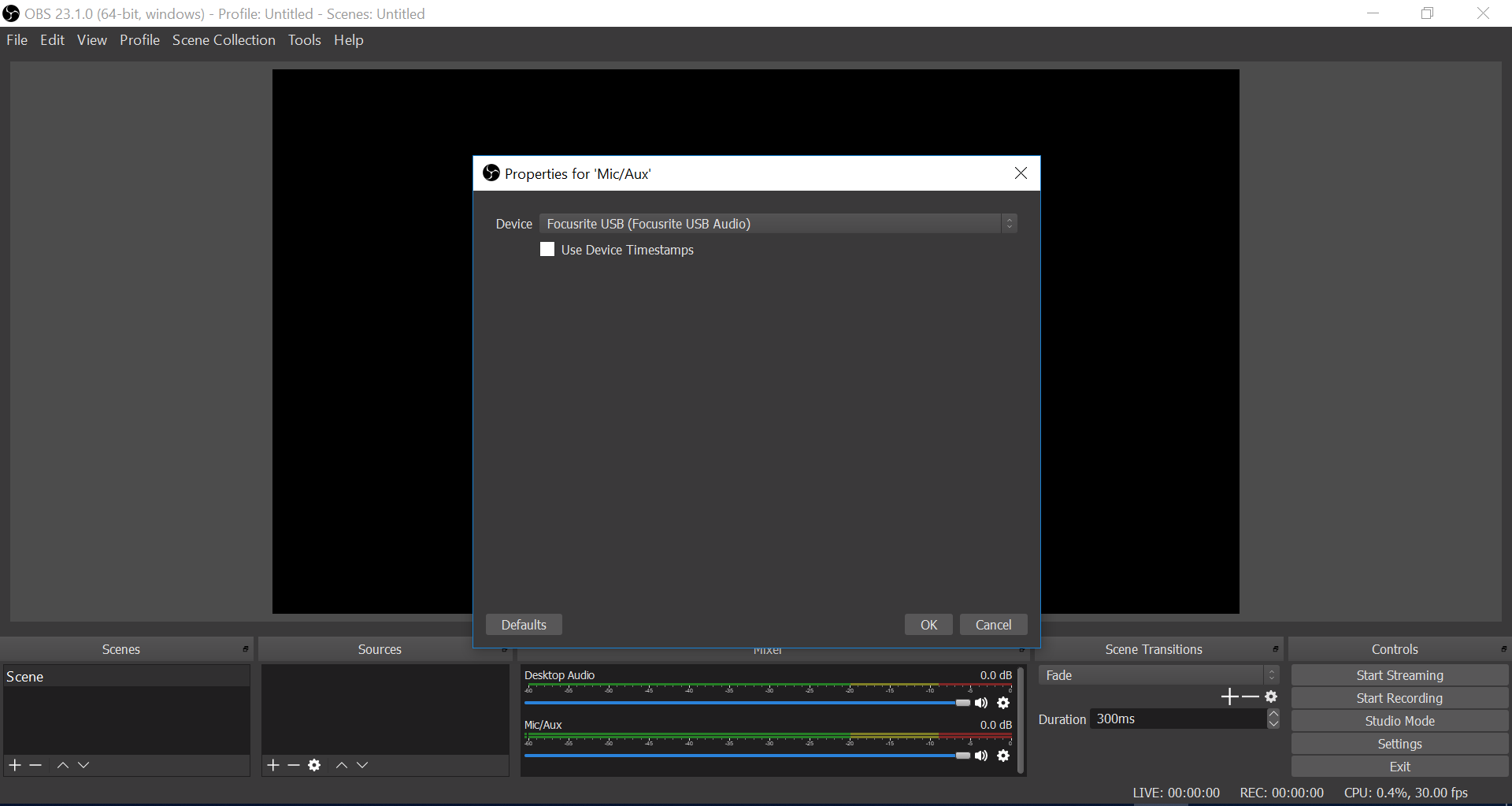 By default, Mic Input 1 on your interface will go to the left side of the stereo mix, and Mic Input 2 will go to the right side of the stereo mix. In order to have both your Mics heard in the left and right channel, Go to the Mixer Section > Gear Icon > Advanced Audio Properties, and click the checkbox Downmix to Mono.
NOTE: OBS will only pick up the first two mic inputs on your interface.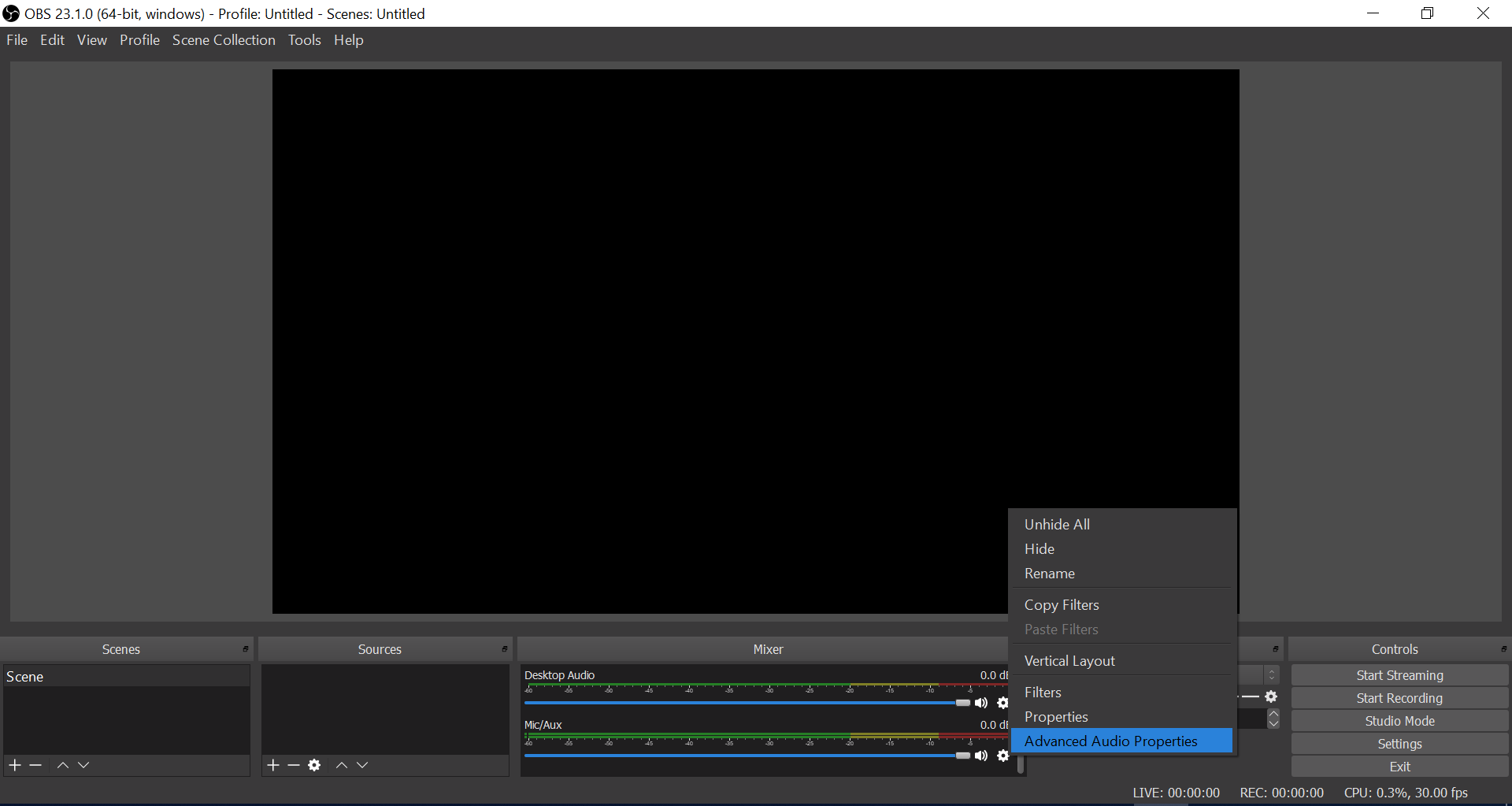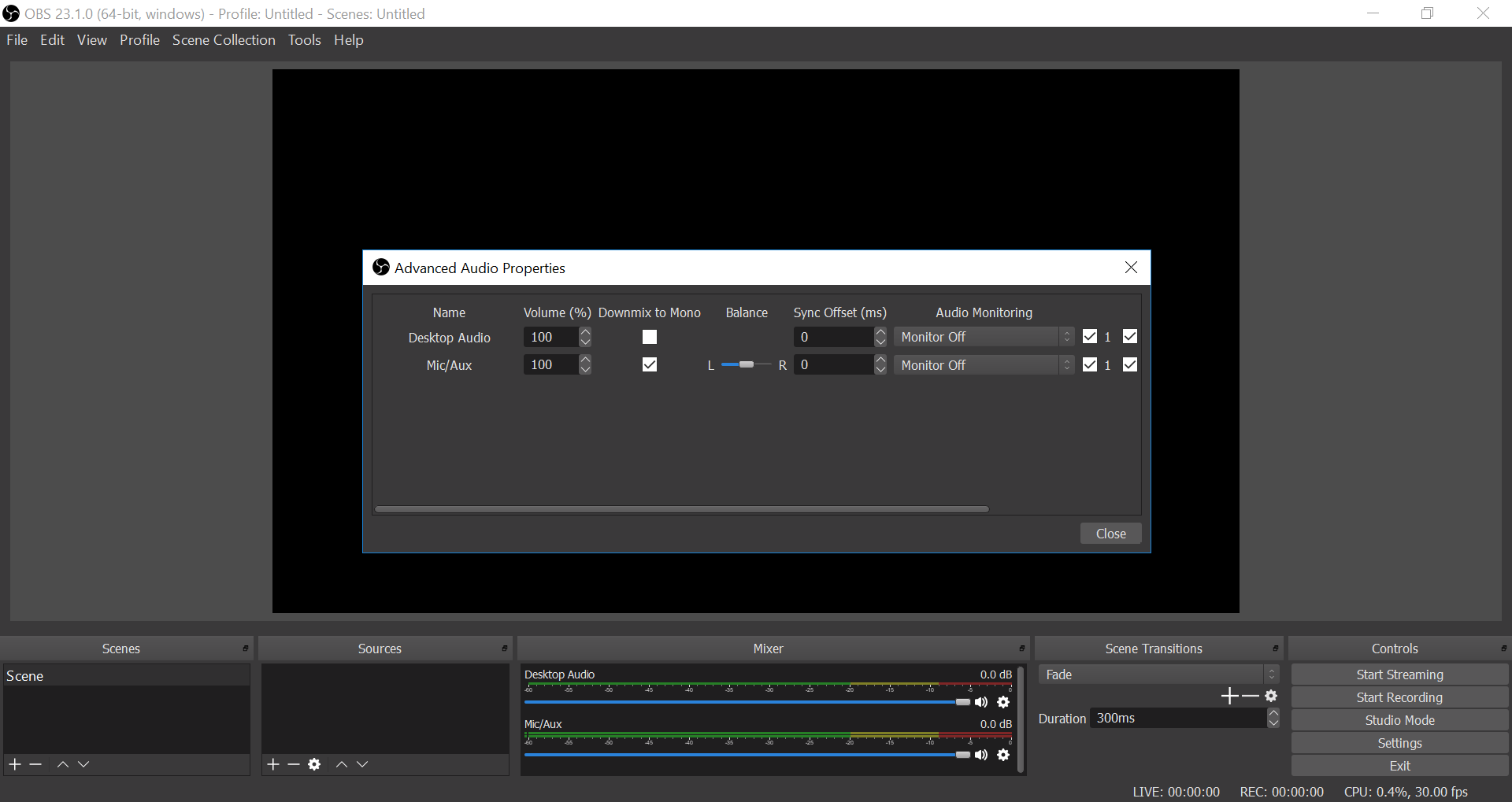 Note on Audio/Video Sync Issues:
If you notice that your audio is not syncing up with your video, you may need to apply a sync offset to synchronize them. See the Advanced Audio Properties screenshot above. You can adjust the Sync Offset value in milliseconds. The exact value you set depends on how your computer is processing the audio and video, so you will have to experiment in order to find the right value.
Your audio settings are now ready for OBS. In order to learn more about setting up video and linking OBS to your streaming platform, see the link below for OBS's help site.