When you install the Sonarworks Reference 4 software it will install a program for use on all audio on your system. 
This software acts as a virtual audio output device and once installed, sets itself to be the default audio output of your system. 
Using Sonarworks through the Focusrite interface:
By default, Reference 4 will choose the internal sound card of the computer to play audio from. You can change this by using the settings menu within the program: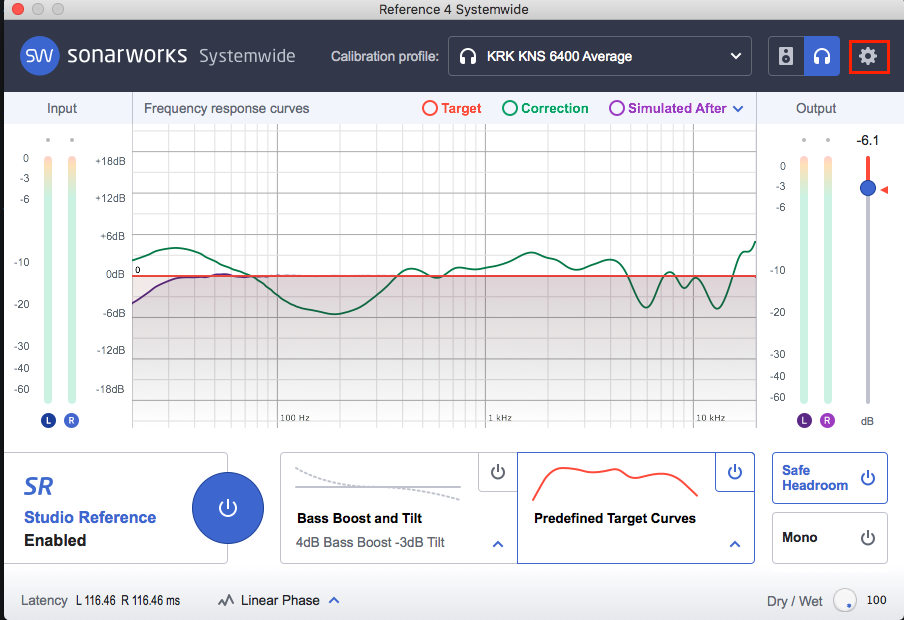 Then select the desired audio device: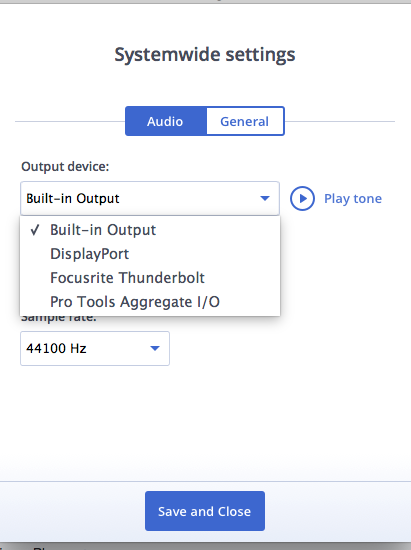 Note that we have seen some behaviour where toggling between the devices has allowed audio to start working through a device. 
Disabling the Systemwide software on startup:
This section covers how to stop the software launching with your computer so you won't need to change the default device on boot. 
Mac:
Click the Apple symbol in the top left and go to System Preferences, and then go to Users and Groups: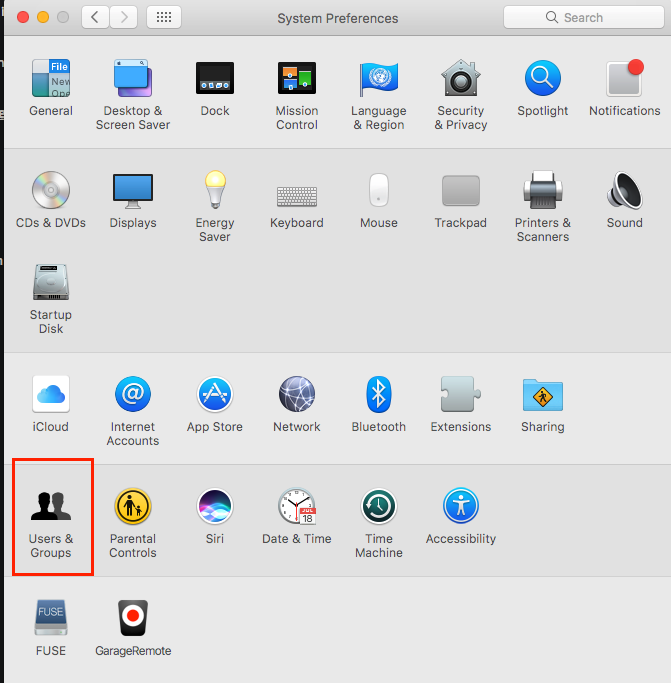 Then click on your account and go to your Login Items, select Reference 4 and click the Minus button to remove it: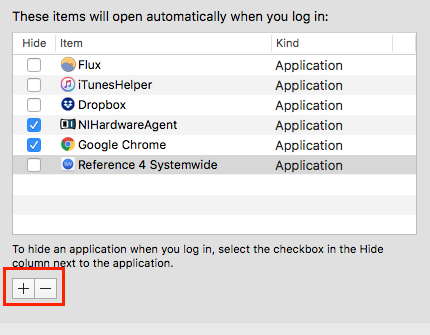 PC:
Right-click the Windows Start Icon in the bottom left and go to task manager and clock more details: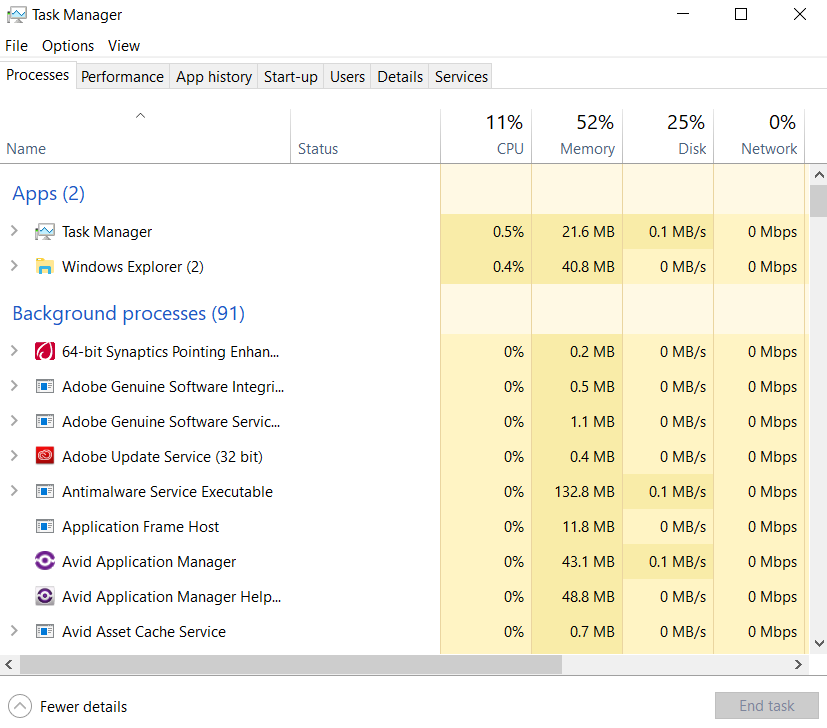 Then go to Startup, select Sonarworks and click Disable: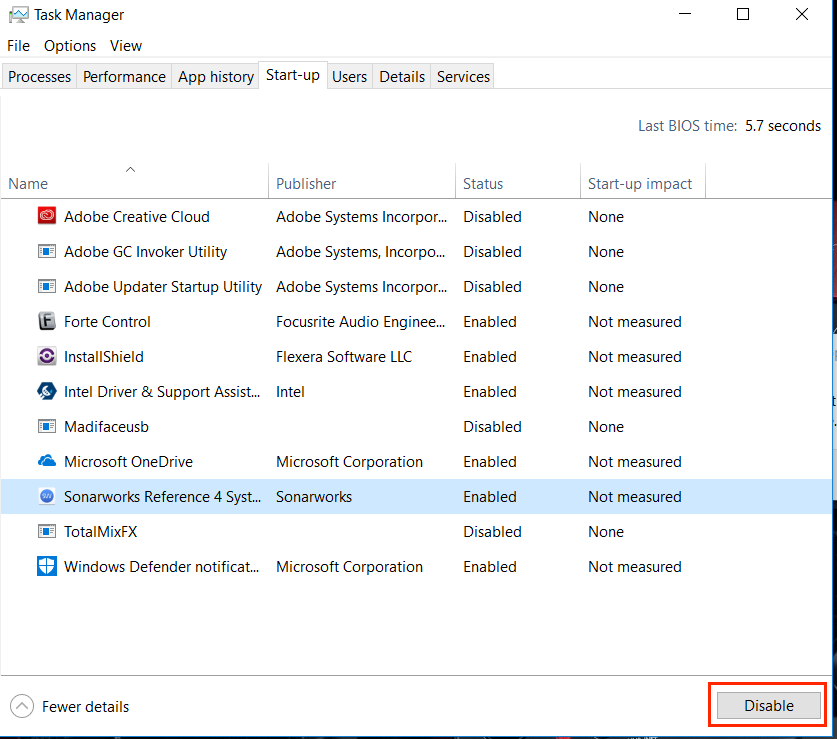 You'll see its then disabled: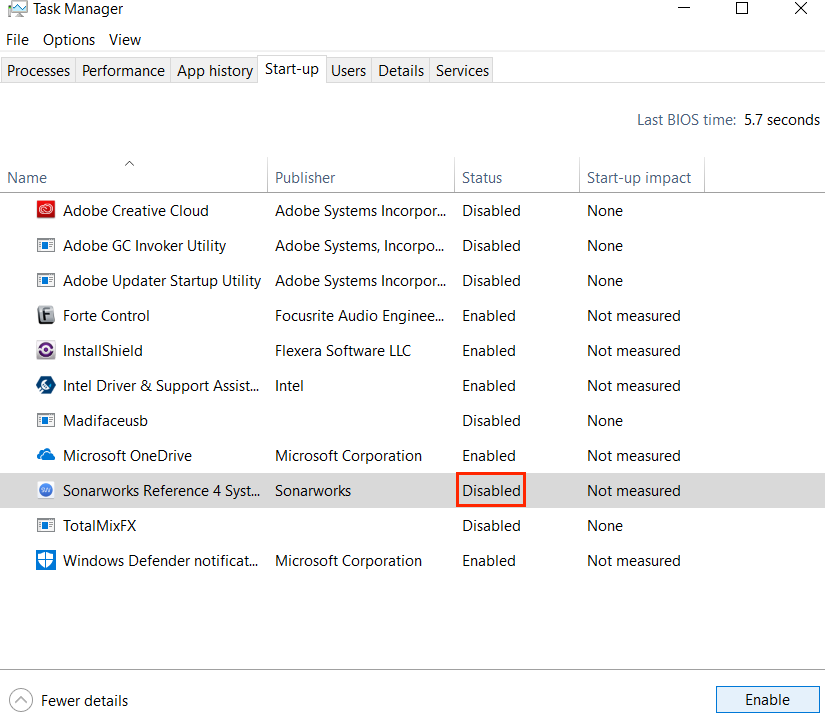 If you are still having issues please contact technical support by clicking here.