Applies to:
Hardware - All interfaces
OS Versions - Ventura, Monterey, Big Sur, Catalina, Mojave
Starting in macOS 10.14 'Mojave', Apple introduced a security feature that requires the user to manually "Allow" apps to access the microphone.
When opening an audio app for the first time you will be presented with the below message.

To input audio into your apps using your Focusrite interface, press "OK".
If you have clicked "Don't Allow", you will need to manually allow microphone access for your software.
To do this go to:
System Preferences > Security & Privacy > Privacy (tab) > Microphone (left hand side).
Once you're on the Privacy tab in Security & Privacy, then select "Microphone" on the left-hand side and tick the apps you wish to access the microphone.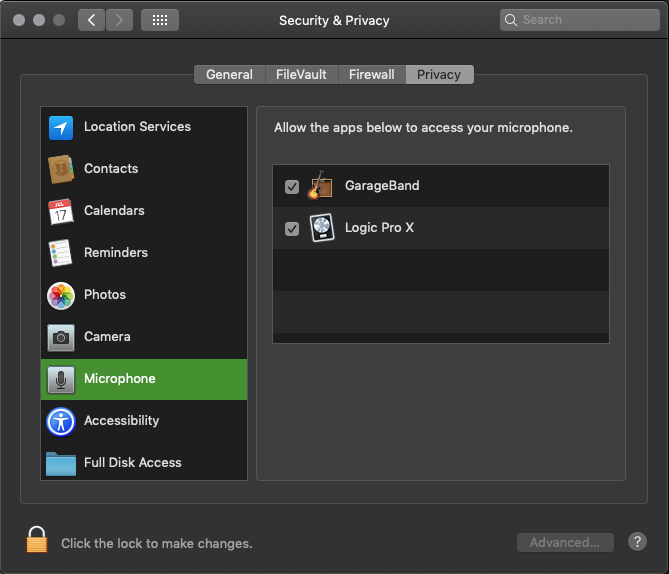 If you're still not seeing audio coming into your software on macOS, the problem could be one of a few things. If this article doesn't solve your issue please also see the following articles before contacting our support team:
If this article hasn't helped you, please feel free to search again at the top of this page or, to contact support, please click here.