Applies to - All Interfaces
Setting up Audio Tracks in Studio One version 3 & 4 is not only similar but very straight-forward. All the options for inserting audio tracks and modifying their properties are accessed through the TRACK drop down menu and the AUDIO TRACK sub-menu.
Go to the TRACK menu to insert the number of audio inputs for the current project:
TRACK MENU DROP DOWN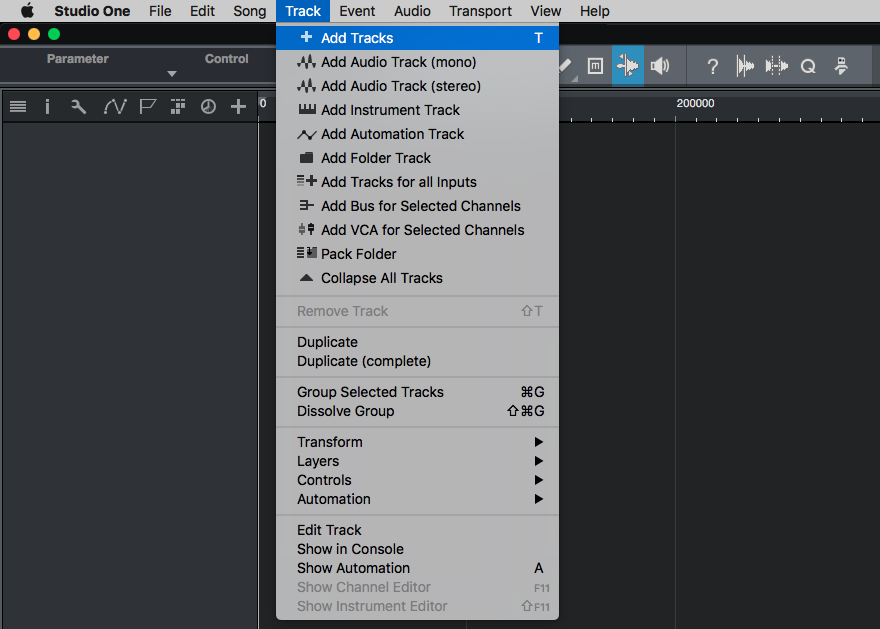 Next, the AUDIO TRACK PROPERTIES window will populate, and any modifications can be made here. The most important field in this window will be the corresponding INPUT CHANNEL selection.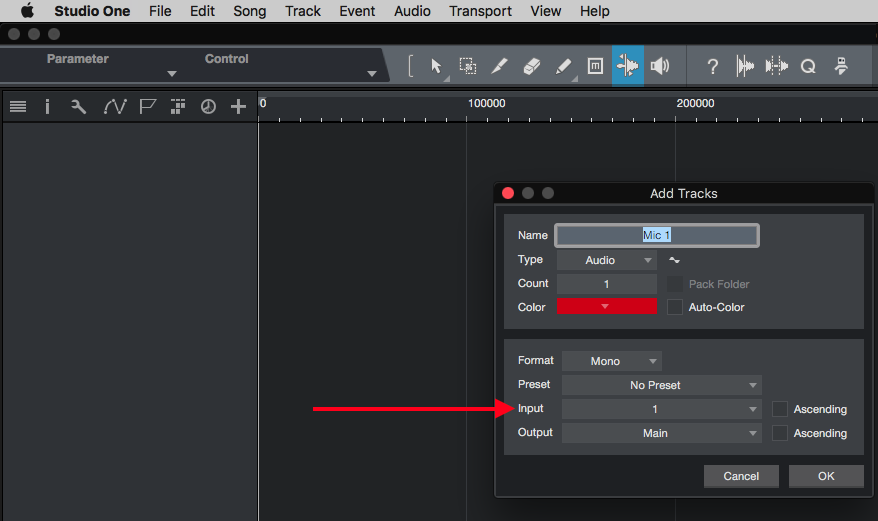 If you are adding more than one audio track, the option to order them can be selected by clicking inside the ASCENDING box. All the audio track inputs will be set automatically; which directly corresponds to the hardware interface's available mic-pres. For example, if you insert 4 audio tracks, Studio One will automatically assign them to the first (4) inputs of the default hardware interface. Remember to RECORD ENABLE each track as seen in the figure below, and the session tracks are ready to capture all incoming signals.

The session RECORD is located at the bottom of Studio One's user interface.

You have the option of setting a PRECOUNT in the METRONOME SETUP window. By default, Studio One's transport will launch recording immediately.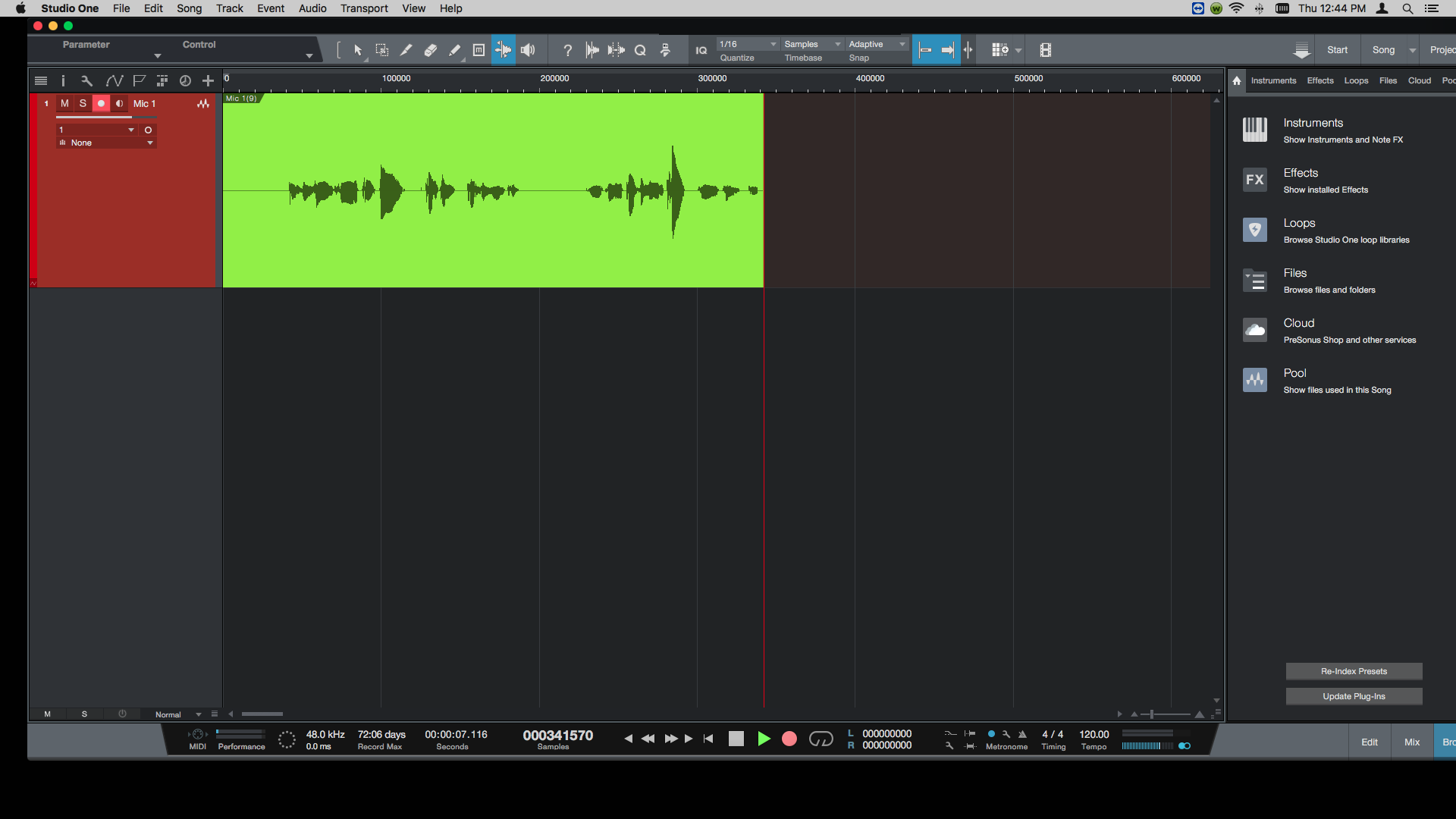 Once you have finished recording, the space bar on your systems keyboard will STOP recording and return the playback cursor to the beginning of the project arrangement window.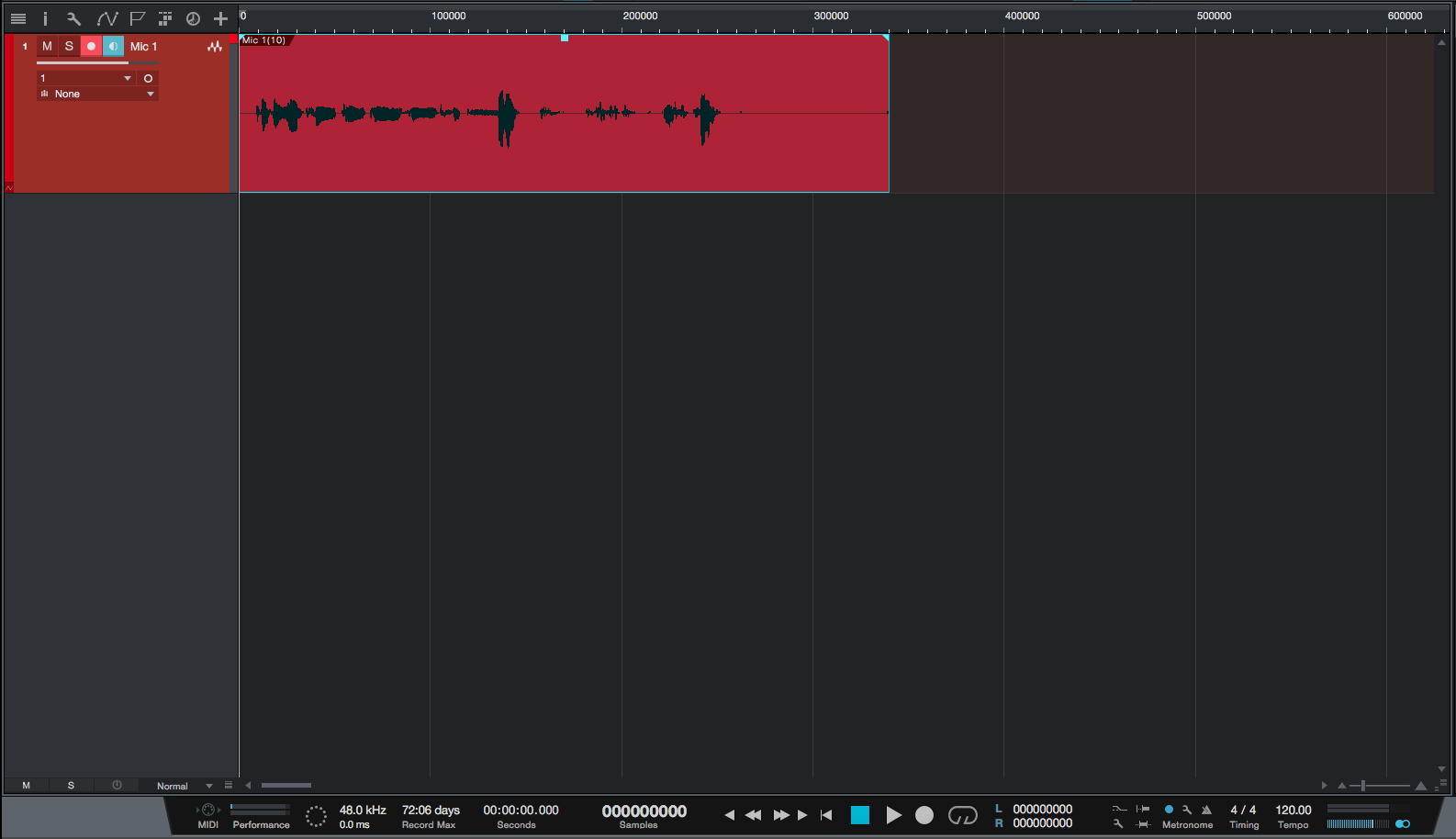 Press the space bar again to play back the recorded audio.
Video Tutorial: