The following steps show you how to record and playback audio in Logic Pro X using your Scarlett 2i2 2nd Gen audio interface. 
1) Connect your Scarlett 2i2 to your Mac's USB port using the supplied cable and open up Logic Pro X
2) Open a new or existing project and navigate to Logic Pro X > Preferences > Audio 
3) Here, set the Scarlett 2i2 as both the input and output device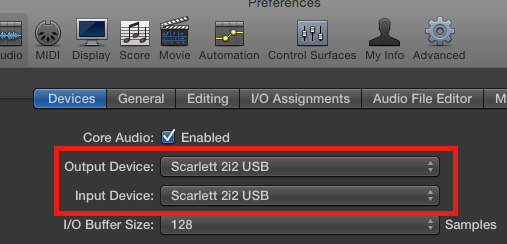 4) Create a new audio track by going to the 'Track' tab (across the top of the screen) > 'Insert new audio track'. This will place a new mono audio track into the project. 
5) If you have your microphone, guitar, bass etc connected to input 1 of the Scarlett 2i2, ensure the track is set to record of input 1. If connected to input 2, change the track in Logic to input 2.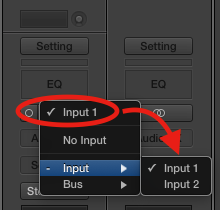 6) To listen to your incoming audio - turn on 'Input Monitoring' on the track by clicking 'I'

7) To allow the track to be recorded on, 'record enable' the track by clicking 'R'

8) Ensure the gain dial for the input you are connected to on the Scarlett 2i2 is turned up so that the light around the gain dial lights up green when you play your guitar / speak into the microphone. You can now start the project recording by clicking the Record button.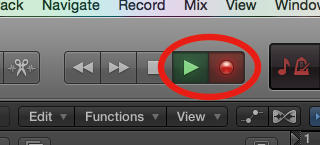 If you encounter any problems, our Technical Support team can be contacted here