Applies to:
Scarlett (1st, 2nd and 3rd Gen)
Clarett (USB and Thunderbolt)
Saffire
To check which driver is installed for your Focusrite interface, please follow the steps below.
1. Go to the Start Menu > Control Panel > Device Manager, expand 'Sound, video and game controllers.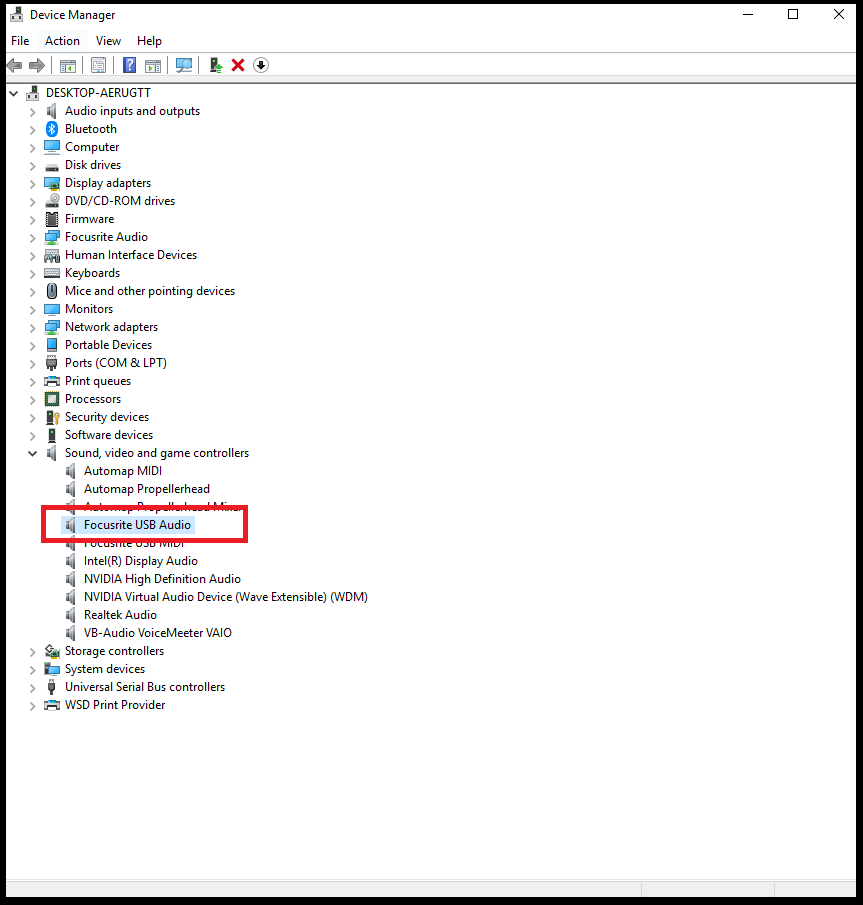 2. Right-click the unit and select Properties.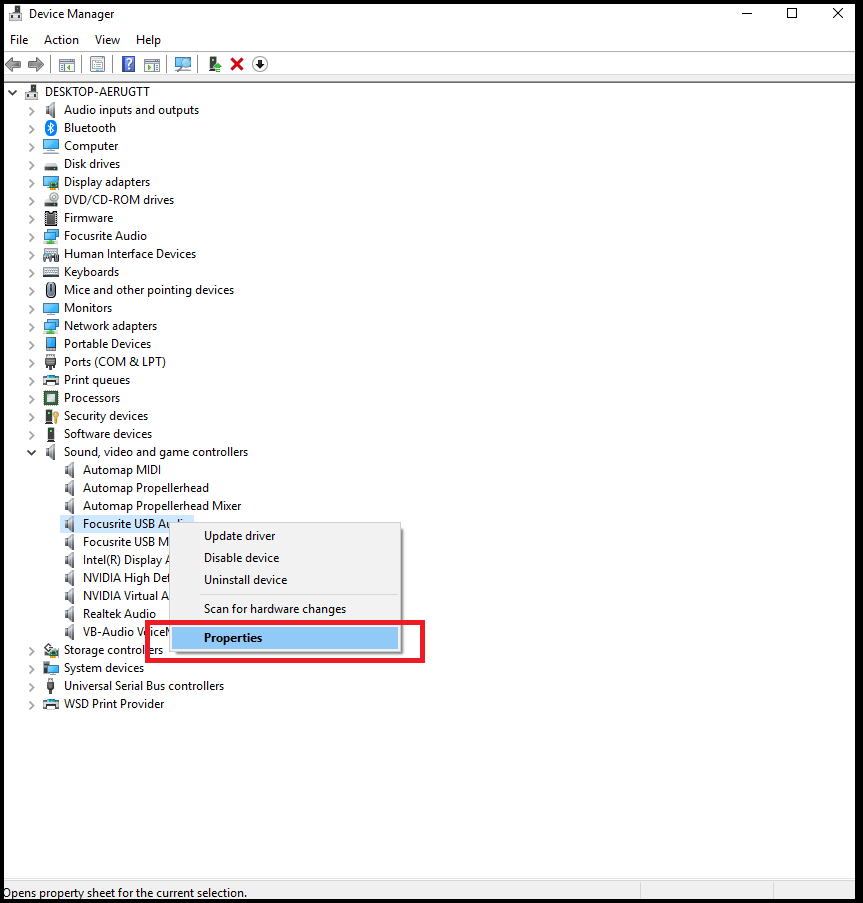 3. Select the driver tab to check your driver version.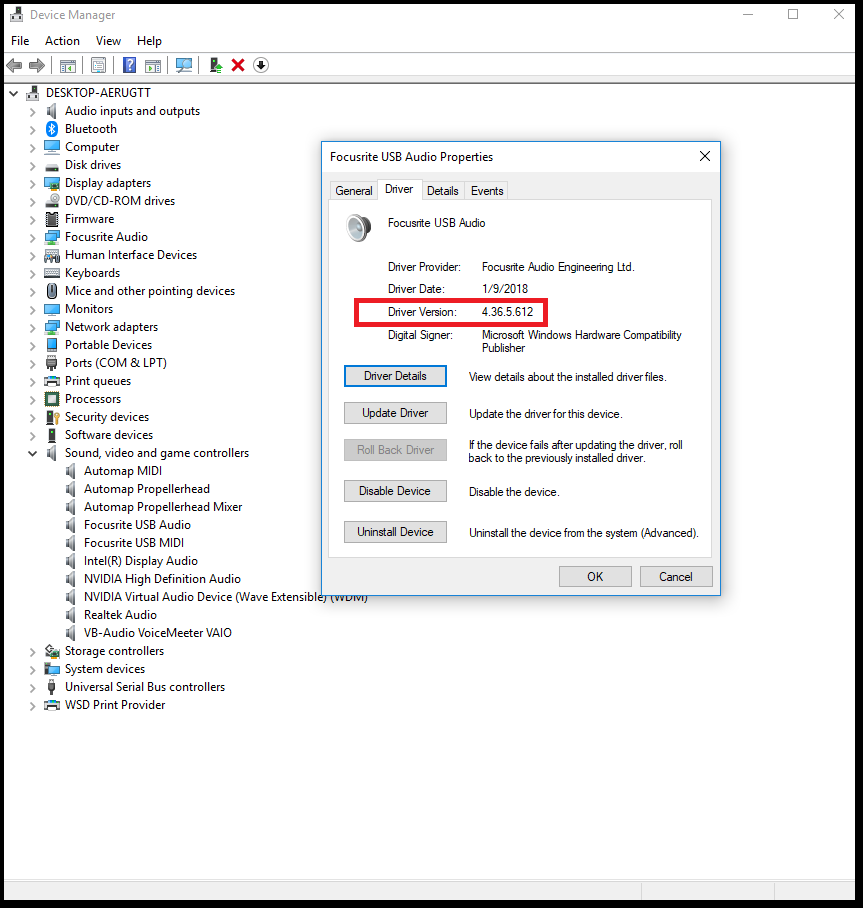 Latest Driver Versions
Scarlett 1st, 2nd & 3rd Gen / Clarett USB: USB Driver Version 4.65.5.
Clarett +: USB Driver Version 4.93.3.
Clarett Thunderbolt: Thunderbolt Driver Version 4.88.5.
If your interface needs control software (Mix Control or Focusrite Control), the driver will install at the same time. Therefore, install the latest version of the control software.