Applies to: Scarlett: 18i20 (2nd Gen), 18i8 (3rd Gen) & 18i20 (3rd Gen), Clarett Range
Using some of our interfaces it is possible to use more than a stereo configuration of monitors, you can connect multiple monitors to the outputs of these interfaces using the multiple balanced line outputs for multiple speaker setups for example 5.1, 7.1 or using 2 sets of speakers simultaneously.
When using multiple outputs it would be inconvenient to have to control each set of speakers, as the monitor knob on these devices is an encoder it is also possible to change the output channels that the hardware knob controls in order to raise or lower the volume of all speakers in your configuration.
Using the 'Monitor Controls' section you can choose how many of the outputs the Monitor knob will control. This can be found under the 'Device Settings' tab, to open Device Settings click the Cog/Gear icon in the top Left of Focusrite Control.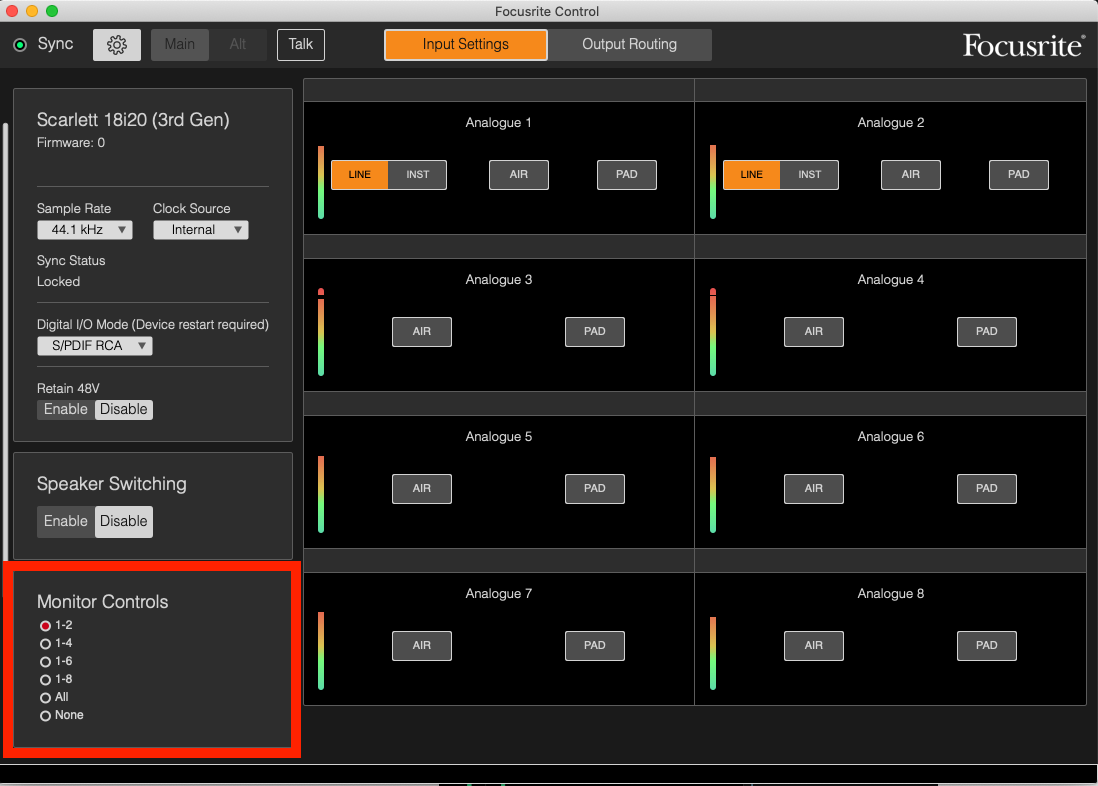 It is possible to control multiple configurations in case you are using multiple monitors as well as using outputs for other purposes such as outboard effects.
For information on Speaker Switching on the Scarlett 18i8 and 18i20 3rd gen, please see page 20 of the 18i20 User Guide, which can be found here: Focusrite Downloads Page