Applies to: Clarett Range, Scarlett 18i20, Saffire Pro 40, Liquid Saffire 56
The Monitor dial on all Clarett thunderbolt interfaces, Scarlett 18i20, Saffire Pro 40 and Liquid Saffire 56 is a digital encoder rather than an analogue potentiometer. The advantage of this is that it can be configured to control the volume going to either Outputs 1-2 alone, to other outputs as well, or to be disabled entirely if using an external monitor controller.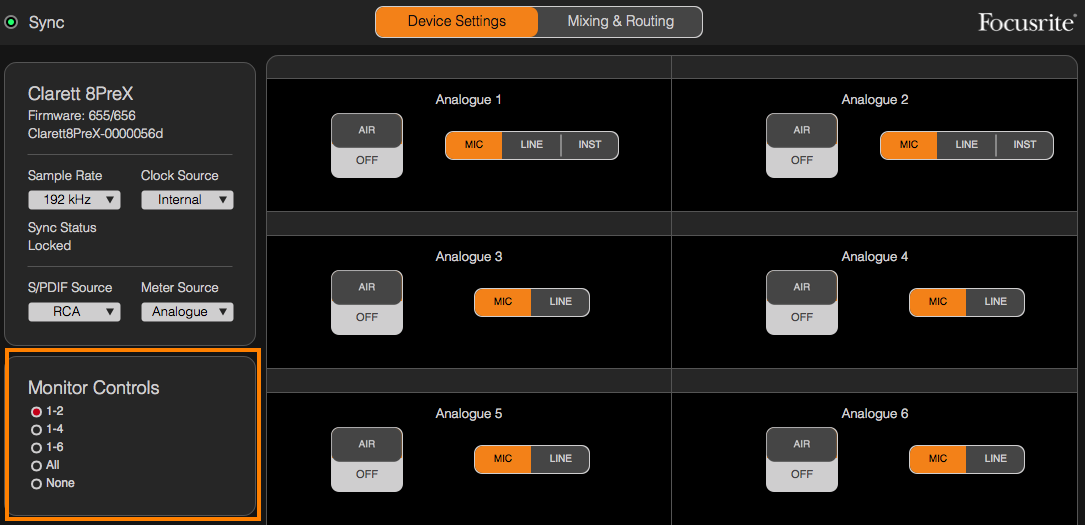 The dial has a very large range, covering -127dBFS through to 0dBFS, allowing you to fine control the output level. When in the lower range it's not unusual to not hear a response from some speakers as a relatively low level will be being sent to them.

When the dial is turned, the fader next to any outputs that are set to be affected will move correspondingly in the Mixing and Routing tab with an indication of the level in dBFS next to it.