Applies to all interfaces

When using an audio interface with Keynote or QuickTime, these macOS apps will only accept a stereo input and will automatically assign Input 1 to the Left channel, and Input 2 to the Right channel. Therefore, when recording a microphone connected to your audio interface's Input 1 for example, this will be recorded and played back by Keynote/QuickTime only on the left side of the stereo spectrum.
As a workaround, you can use a different recording application (such as GarageBand) which will let you select a mono input (rather than stereo). See the articles below for reference:
Alternatively, you can force macOS to output your system sound in mono. To do so, navigate to:
System Preferences > Accessibility > Audio > activate Play stereo audio as mono: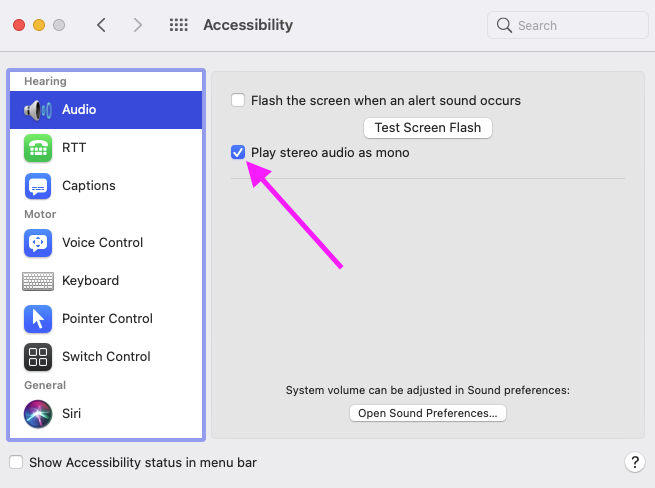 Note that your Keynote/QuickTime audio recording will still be in stereo (Input 1 = Left Channel, Input 2 = Right Channel) and the above workaround will simply force your audio output to be mono as long as it's active.
Make sure to deactivate the 'Play stereo audio as mono' option when not needed.