Please note that if you do not feel comfortable with the outlined steps or encounter any errors during the process, please do not proceed. At this stage, we would suggest contacting an Apple specialist for further assistance.
If you are experiencing issues with audio on Mac OS X or macOS, it's a good idea to delete your Audio Preferences, as it's possible that they may have become corrupt.
Issues such as glitches, disconnects, dropouts, and generally odd behaviour can often be resolved in this way.
To do this, go to:
Finder > Go (top menu) > Computer > Mac HD > Library > Preferences > Audio and in there please delete the two preference (.plist) files:
com.apple.audio.DeviceSettings.plist
com.apple.audio.SystemSettings.plist
Then, go to:
Finder > Go (top menu) > Hold down the "Option" (or "Alt") key and click on the Library folder that appears > Preferences. In there please delete the file:
com.apple.audio.AudioMIDISetup.plist
Note that 'com.apple.audio.AudioMIDISetup.plist' might not show up on your Mac. If you do not see this file, go to the next step.
After doing all the above, you need to ensure you empty your trash and restart your Mac.
See the video guide below for reference: 


Note that your Mac HD might be named differently. If you don't see your HD on your desktop or in Finder, go to:
Finder > Preferences... or Settings... (top menu) > General > under 'Show these items on the desktop' make sure the Hard disks option is ticked.
Your HD will then appear on your desktop: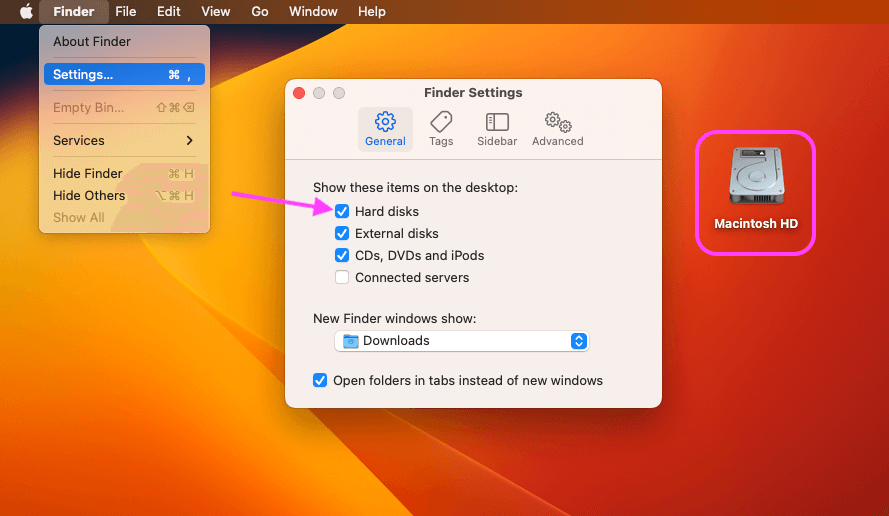 Note that the FocusriteUSB.kext and NovationUSB.kext mentioned in the above video may not appear on your system. These were used for 1st Gen devices. If you do not see these files, it is okay to proceed.
Make sure to Restart your computer after you empty the trash. When you do, your Audio Preferences will refresh themselves with their Default Values.