Applies to: all products
Starting in macOS 10.13 'High Sierra', Apple have introduced a system that will automatically prevent users from installing driver software that wasn't downloaded from the App Store unless the user manually allows this from System Preferences. Once the user has allowed the installation manually all other software by that developer will be allowed through automatically without having to repeat the steps.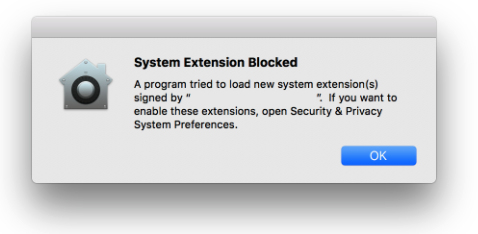 You may see the above error message after installing a piece of Focusrite software and restarting the computer. If you do nothing at this stage then your Focusrite device will likely not work correctly. To fix the problem, as the error message suggests, you need to go to Apple Logo > System Preferences > click 'Security and Privacy'. In there, click the 'Allow' button in the lower right corner: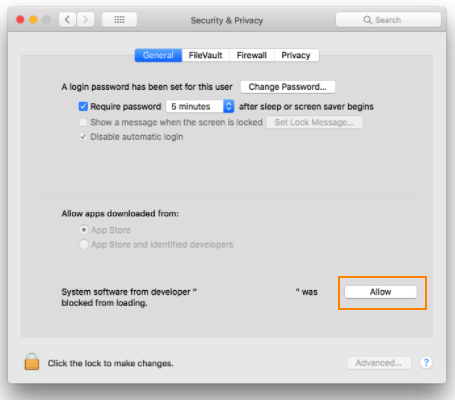 Note that some users have reported that this button sometimes does not appear - this option will only appear for the first 30 minutes after the driver in question has been installed. If you've missed that time slot, simply reinstall your Focusrite software again and restart, then go to System Preferences > Security and Privacy again and the option to 'Allow' the software through should reappear.
If you encounter any problems please contact Technical Support