This applies to all Saffire, Scarlett (1st and 2nd Gen), Clarett USB-C, Clarett Thunderbolt, and Red interfaces
Many modern TVs, DVD players, Videogame Consoles (Playstation, Xbox, etc.), and other entertainment devices have audio output options that allow them to be connected to Focusrite interfaces. Connecting these devices to your audio interface would allow you to do a number of things like recording the output of these devices or listening to the output through your monitor speakers. This article is meant to describe the different ways these devices can be connected to your interface. 
Devices with Digital Optical Audio Outputs:
Many electronic devices such as TVs, DVD players, and Videogame Consoles have Digital Optical Output ports. You can use this port to send two channels of Digital Audio via Optical SPDIF to the Digital Optical Input of your audio interface. In the Audio menu for your electronic device, please ensure that the format for the Optical Output is set to Linear PCM and not DTS or Dolby Digital. 
If you are using a Saffire with an Optical Port (Pro 24, Pro24 DSP, Pro26, Pro 40, and LS56), please open Saffire Mix Control and use the following settings:

Settings menu: Use ADAT inputs as Optical SPDIF
Sync source: SPDIF-OPT
Sample Rate: 48 kHz (this is the default sample-rate for digital audio output) 
If you are using a Clarett USB-C, Clarett Thunderbolt or Red interfaces, please open Focusrite Control and confirm the following settings in the Device Settings tab:
SPDIF Source: Optical
Sync Source: SPDIF
Sample Rate: 48 kHz
An example of an optical cable can be found below: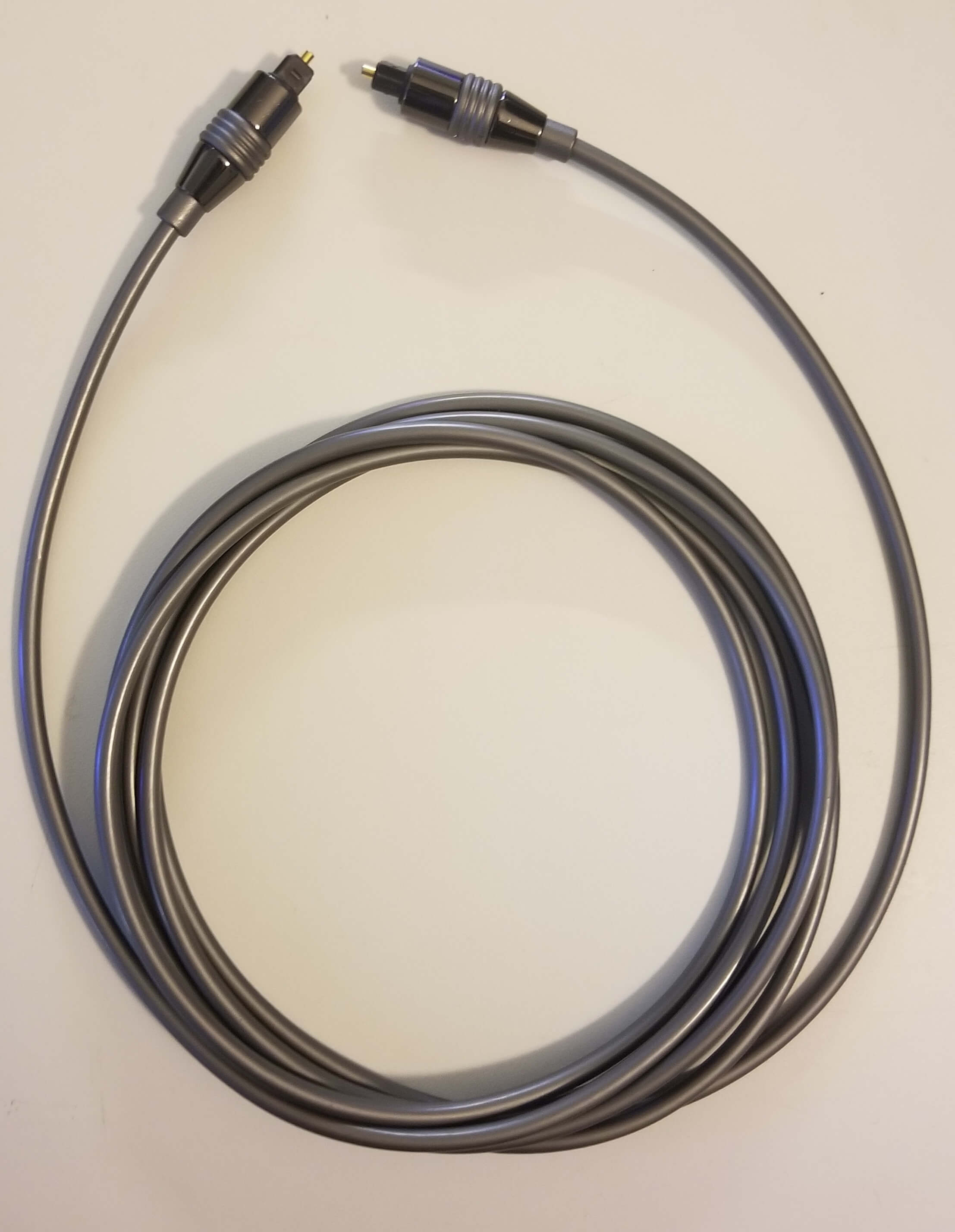 If you are using a Scarlett interface then you will not be able to use the interface in this manner. While Scarlett interfaces do have Optical Inputs, these can only be used for ADAT and will not support the SPDIF protocol needed for this setup.
Please be aware that you will not be able to set up 5.1 surround sound over this connection using one of our devices in either discrete PCM or surround encoded format. S/PDIF only allows for two channels of PCM audio to be transmitted rather than 6 discrete channels needed for surround. If using a surround encoded signal such as DTS or Dolby Digital, you would need a separate decoder as our interfaces cannot decode this type of signal.
Devices with Analog Audio Outputs:
You might also find that your electronic device has a 1/8" Jack for connecting headphones. This can be used in conjunction with a stereo splitter cable to connect your device to the Line Inputs on one of our audio interfaces. An example of the type of cable you would need to use can be found below: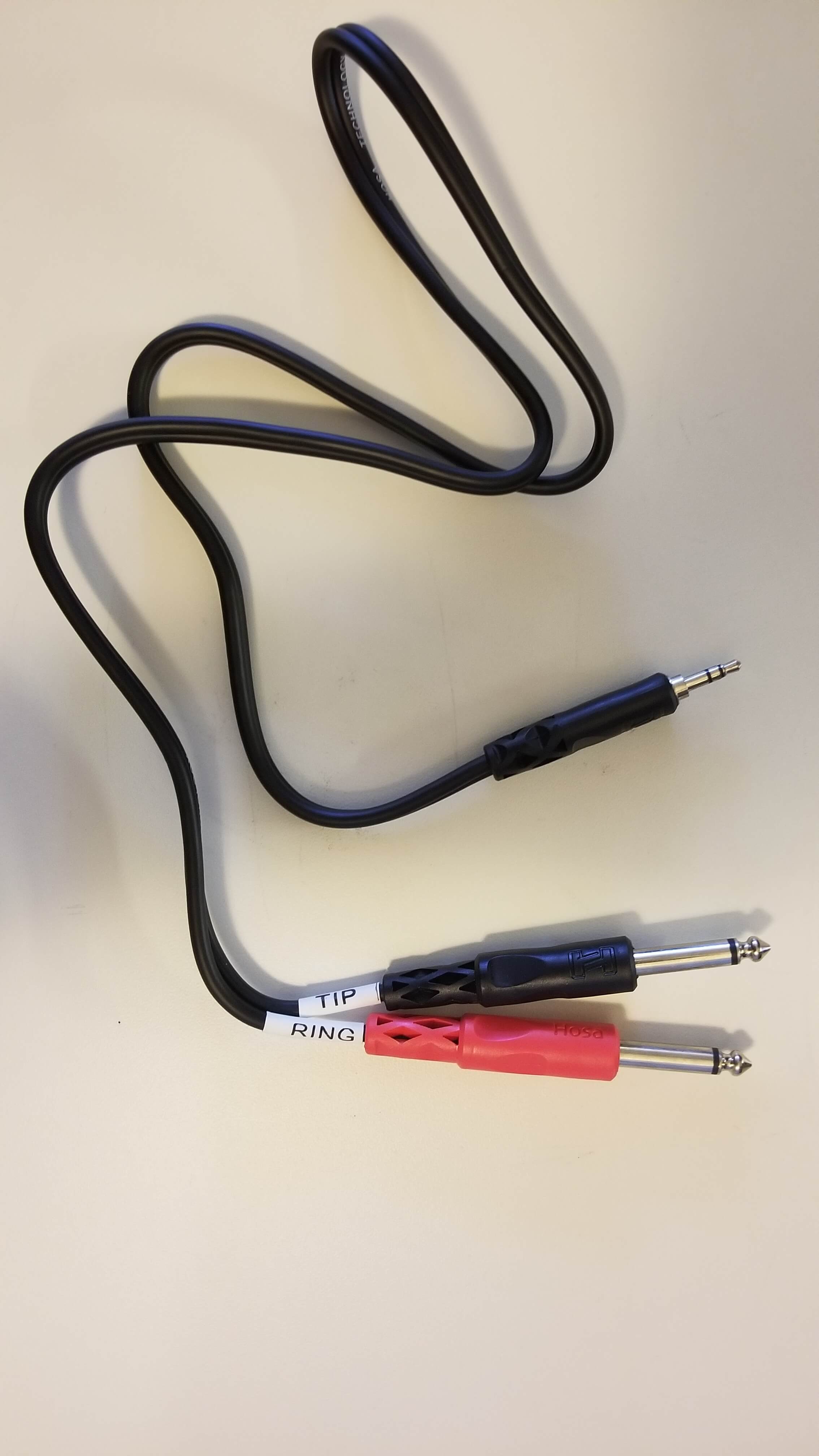 The single 1/8" jack will plug into the headphone output of the device, while the two ¼" jacks will connect to any pair of Line Inputs on your audio interface. This will allow you to connect your device to a Scarlett or other interface that does not support Optical SPDIF.
Since you would be using an analog connection to connect the two devices instead of a digital connection, you would not need to adjust the sync settings or sample rate. Sync should be set to internal and the Sample Rate would need to match your computer or DAW setting.
From there you would need to ensure that the analog inputs you are using are routed to your outputs. For bus powered Scarletts, you would need to use the Direct Monitor function set to Input. For larger Scarlett interfaces you would need to route the inputs to your outputs through Mix Control or Focusrite Control.