Applies to: Second Generation Scarlett Solo, 2i2 and 2i4
With the update to macOS Sierra to version 10.12.2, we have been made aware of an issue affecting how bus powered Second Generation Scarlett interfaces appear as audio devices. Currently these interfaces are showing up as separate input and output devices, as pictured below in Applications > Utilities > Audio MIDI Setup: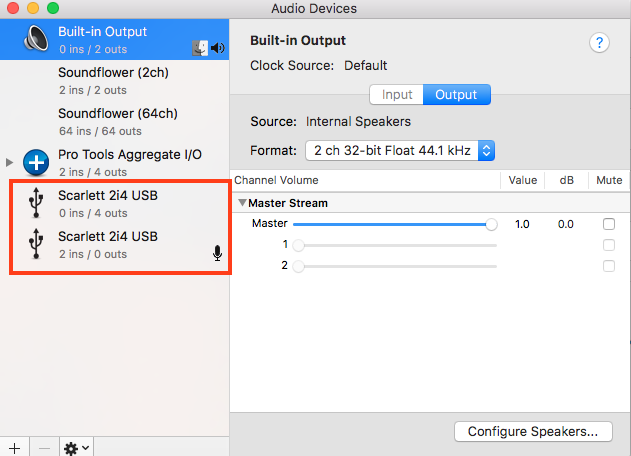 Please note that this issue does NOT occur in macOS 10.13 High Sierra.
To fix this issue, you can create an 'Aggregate Device' which combines the two separate instances of your interface into one entry that you can select in Audio MIDI Setup and in your DAW:
1) Open Audio MIDI Setup (Applications > Utilities > Audio MIDI Setup)
2) Click the + button in the lower left corner of the screen and select 'Create Aggregate Device'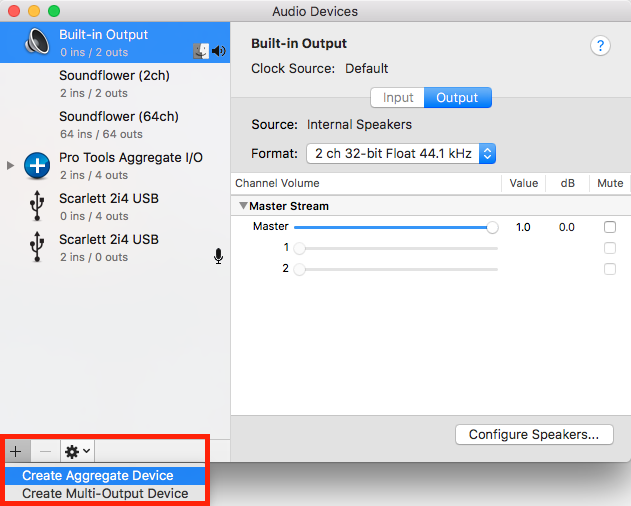 3) Tick the checkboxes next to both instances of your interface.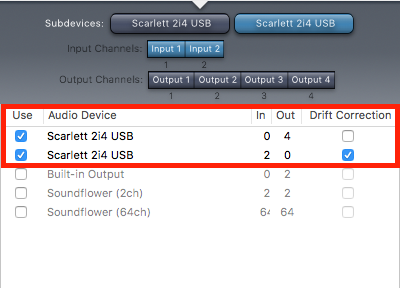 4) Select the newly created Aggregate Device in your DAW instead of selecting the two entries named 'Scarlett'.
If you encounter any problems following the above instructions then please contact Technical Support