Applies to: Second Generation Scarlett Solo, 2i2 and 2i4
With the recent update to macOS Sierra to version 10.12.2, we have been made aware of an issue affecting how bus powered Second Generation Scarlett Interfaces appear as audio devices. Currently these interfaces are showing up as separate input and output devices, as pictured below in Applications > Utilities > Audio MIDI Setup: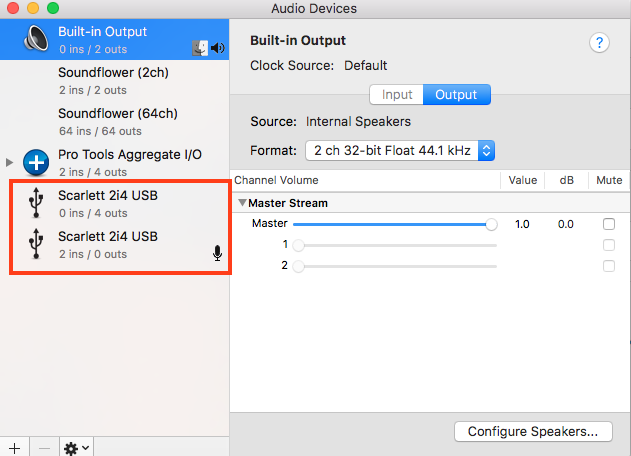 To fix this, please run the Scarlett Firmware updater which you can download here. Once downloaded, run through the installer. Once installed, ensure your Scarlett interface is connected and go to your Mac's Applications folder > ScarlettUpdater > double click on this to update the firmware. 
Once the firmware has been updated, you will find the Scarlett interface appears as a single input and output device as normal (shown below).