Applies to: Scarlett 4i4, 8i6, 18i8, 18i20 3rd Generation and Clarett USB range only
On Windows, non-ASIO video calling applications like Zoom, OBS, and Discord, will only detect the first two inputs of any external audio interface. This guide will help to show you how to use the Loopback feature in the Focusrite Control software to add more channels to the mix heard in your stream. We will be setting up a Scarlett 8i6 (3rd Generation) interface with Zoom in the screenshots below.
1. First, we will need to connect the interface to your computer and expose the Loopback channel through the Focusrite Notifier. The notifier is located in the Windows taskbar: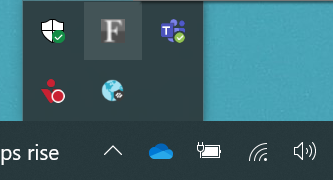 2. Right-click on the 'F' icon to reveal the dropdown menu, then press the 'Expose/Hide Windows Channels' option.

3. You will see a popup window that displays the inputs and outputs of your interface. Make sure that the 'Loopback L+R' option has a checkmark next to it.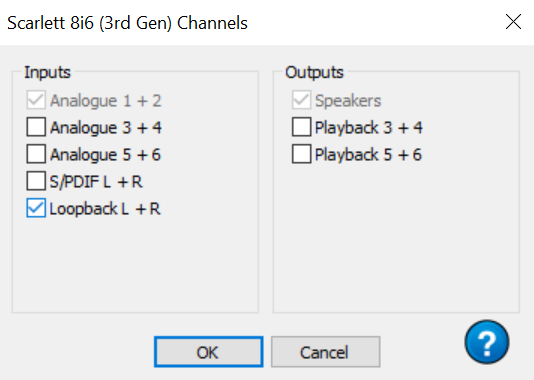 4. The step above will allow the Loopback option to be exposed in non-ASIO application settings. The following screenshot shows that the Loopback option is now available to select in Zoom. 
You can read more about exposing channels here: How can I select different inputs/outputs in non-ASIO apps on Windows?
5. At this point, you will need to use the Focusrite Control software in order to add all of the desired inputs to your mix. This is done by assigning a 'Custom Mix' to the 'Loopback' output. Here is an example of what the results should look like: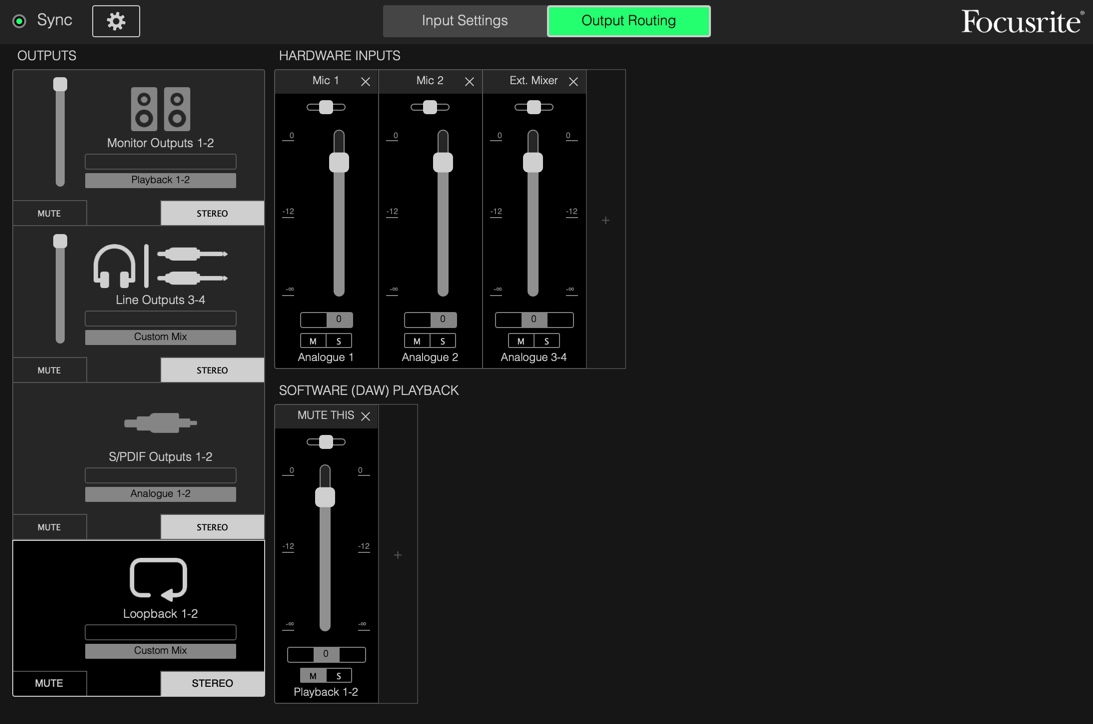 It is important to MUTE the SOFTWARE PLAYBACK 1-2  fader to avoid sending a feedback loop to your audience. You can learn more about Custom Mixes in this tutorial: Focusrite Control Tutorial: 2 - Setting Custom Mixes
If you require further assistance with this, then please contact our support team